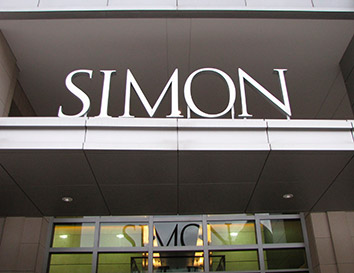 An Ohio-based company has reached an agreement with Indianapolis-based Simon Property Group Inc. to open as many as 108 stores that sell CBD products in Simon malls across the country
The deal was announced Monday by Simon and Columbus-based Green Growth Brands Inc., which operates 14 stores under the Seventh Sense Shops name.
The first store is expected to open in Indianapolis in March at Castleton Square. The rest will open over the course of 2019, the companies said.
CBD products are made with cannabidiol, a substance derived from marijuana and hemp. CBD has little or none of the intoxicating compound that produces the high associated with marijuana. Proponents say CBD is therapeutic for a range of health problems.
CBD product sales were essentially legalized nationally in December in the latest federal farm bill. Indiana legalized CBD products in July, leading to a flurry of CBD retail openings.
Green Growth Brands said the stores will open in "prime shop locations" and carry CBD-infused personal care product shops under the Seventh Sense Botanical Therapy and other GGB brands.
"We are constantly on the lookout for cutting-edge new concepts, like the GGB shops," John Rulli, president of Simon Malls, said in written comments. "We are committed to adding new and dynamic retailers and uses to our shopping destinations, and the GGB shopping experience is exactly the type of innovation our customers want and expect from us. We're excited to work on the GGB launch, and look forward to a long and deepening relationship as we build this network together."
GGB said the deal was the "first of its kind in the CBD industry."
"Our partnership with Simon allows GGB to launch our brands and CBD products in premier shopping destinations across the U.S.," GGB chief executive Peter Horvath said in written remarks. "Our management team has had decades of experience working closely with developers and operating premium retail stores in their properties. We know this arrangement gives us access to the best locations, foot traffic, and consumers."
In conjunction with the agreement, GGB said its subsidiary GGB Kiosks LLC entered into a consulting agreement with Simon Canada Management Ltd. for services related to the shop expansion strategy. Simon Canada will receive $2.2 million in GGB stock and purchase warrants for more 1 million additional shares at an exercise price of $4.47 each.
Please enable JavaScript to view this content.