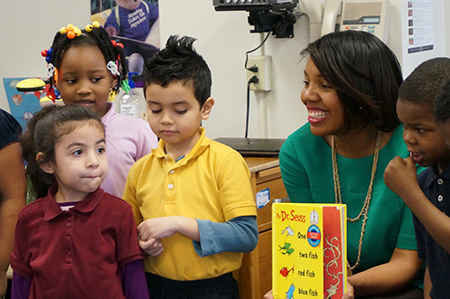 Indianapolis Public Schools is at a crossroads as the district searches for a new superintendent.
Will the school district of more than 31,000 students continue to embrace the changes championed by former leader Lewis Ferebee—like partnerships with charter schools and the transition to a model where the central office has less control over its schools?
Or will a new leader slow down some school-reform efforts as a response to November's school board election results? In the election, voters tossed out two incumbents who backed Ferebee's vision and replaced them with more traditional public education advocates.
Reform advocates say a new Stanford University study makes a compelling case that the district should continue those efforts, including growing and supporting so-called innovation network schools, which are the 20 charter-like schools that operate autonomously within IPS, run by independent groups without a teachers' union.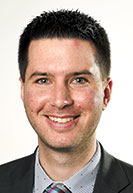 Brown
The study found that students in IPS' innovation network schools had learning gains equal to 89 additional learning days in math and 53 days in reading compared with their traditional school peers in the 2016-2017 year.
"We think the results speak for themselves and the urgency that has [existed] for the past few years certainly needs to continue," said Brandon Brown, CEO of the education advocacy group The Mind Trust.
But Jim Grim, a board member of the IPS Community Coalition and director of community school partnerships for IUPUI, said November's election—along with a 2016 school board election that saw the defeat of another school-reform-backed candidate—has "sent a message to slow down" on those changes.
The IPS Community Coalition says Ferebee's policies have not helped all students, pointing to achievement gaps in the district that persist among students of different races. About 14 percent of black IPS students passed both the math and English ISTEP exams in 2018, according to the Indiana Department of Education. Comparatively, 42 percent of white IPS students passed both exams.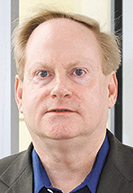 Grim
"We're at a very crucial point in the district's history," Grim said. "What happens now will determine the future of the district. We're in a crisis."
The school board this month is holding community meetings to solicit input from district residents about what they would like in a new superintendent.
The board in April and May plans to review applications and interview candidates, with the goal of selecting Ferebee's replacement by the end of May.
Board President Michael O'Connor said what he's hearing from the community is, what it "really wants is stability—to pick a course of action and stick with that course of action."
"The shorthand for stability is to find someone who wants to be in this community for a long time," O'Connor said.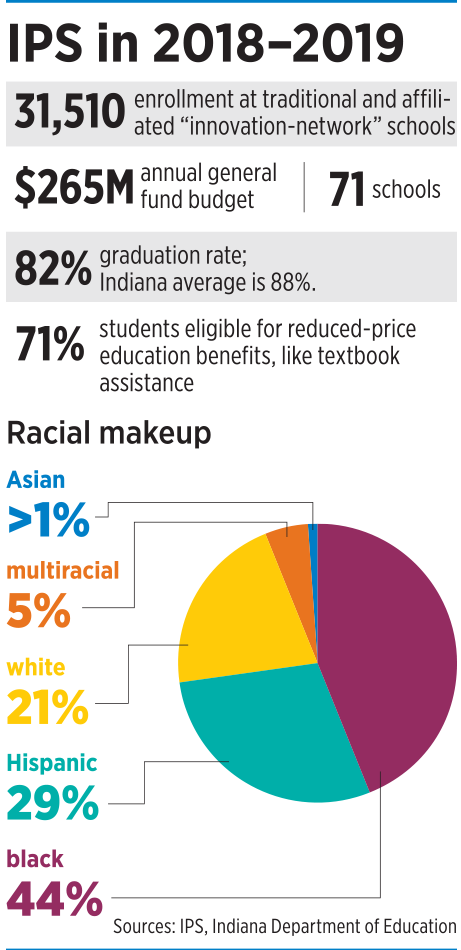 Ferebee served as chief of staff of the Durham, North Carolina, schools before becoming IPS superintendent in 2013. Aleesia Johnson, Ferebee's deputy superintendent, has been interim superintendent since Ferebee stepped down in January to lead the Washington, D.C., schools.
Johnson has not decided whether to put her hat in the ring for the top job, according to district spokeswoman Carrie Black, who said Johnson will decide once the job is officially posted.
Tale of two districts
The issues awaiting the next superintendent will be numerous—and complex. They include teacher turnover and principal retention; tight budget constraints; improving chronically underachieving schools; equity among schools; and managing the tricky relationship with the Indiana Legislature and state policymakers.
Some parents say equity is an especially big issue.
Chrissy Smith, an IPS parent of two students at Sidener Academy, a magnet school for gifted children, and a board member of the IPS Community Coalition, said she is disturbed by "huge differences" between the instruction and resources across schools.
For instance, Smith recently learned that School 94 on the east side was considering pursuing innovation-network status so it could offer social studies, science and recess.
Currently, the struggling neighborhood school focuses most of its time on reading and math, the focus of state tests. Becoming an autonomous school would allow for an extended school day to fit in more subjects.
"They're basically skill-and-drill factories," Smith said. "On the other side, you have schools where kids are not scoring low on standardized tests, so those kids are getting a well-rounded education. My kids have a Spanish class in elementary school. There's orchestra. There's art."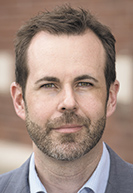 Ohlemiller
She said schools should not have to convert to a charter-like school for students to receive equitable resources. She is calling for a moratorium on new innovation-network schools and a focus on providing "an equitable education" for all schools in the district.
"That has got to be the top priority" of the next superintendent, Smith said.
A recent survey of IPS stakeholders by Stand for Children, a parent-focused education-reform advocacy group, found that view is widespread. Nearly 65 percent of 302 respondents to a question about priorities said the next superintendent's top focus should be "ensuring there are great schools in all parts of IPS, not just areas serving the most privileged families."
"Parents we work with see two IPSes," said Justin Ohlemiller,executive director of Stand for Children. "You have the district that has quality magnet schools, mostly in and around the communities that have more privileged families. Then you have a lot of neighborhood schools on the east and west side. There are some exceptions, but there are a lot of schools that are struggling in those communities."
Patrick McAlister, director of Mayor Joe Hogsett's Office of Education Innovation, which authorizes charter schools, said he wants to see the next IPS leader "willing to think big" about working with outside groups to increase supports for struggling students across the district. A third of the city's children are impoverished.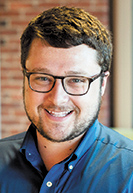 McAlister
"There are a lot of really complicated issues that aren't necessarily classroom-based or school-based," McAlister said. "It would be great to have a partner who's really interested in seeing what those supports could look like. We have schools that have food banks, we have schools that have partnerships, but it looks different from school to school."
Tough decisions
Teacher and staff recruiting and retention—in a time of budget tightening for the district—also will be a big challenge for the next superintendent. IPS teachers and staff just received raises, but IPS has for years faced challenges because its pay is not as high as that of neighboring township and suburban districts.
O'Connor said the next superintendent will have to make tough decisions about how to deploy district money, particularly funds that flow in from referendums voters passed last fall.
The referendum approvals will allow IPS to generate about $220 million in extra operating revenue over eight years and $52 million in capital funds to pay for upgrades to school buildings.
"We've already said the primary purpose of investing more dollars is making sure those dollars go to the classroom, primarily in teacher pay," O'Connor said.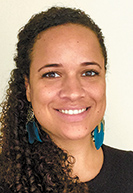 Scott
Charity Scott, a former IPS teacher and current executive director of the IPS Community Coalition, said she would like the next superintendent tackle faculty and staff retention—which involves more than money.
Scott taught at John Marshall High School and Key Learning Community—two schools that are now closed. She left because she thought "there's no way I'm going through another principal transition."
The instability of the district wore on her.
"Empowering teachers and support staff is what we need, instead of ripping the rug out from under teachers, as well as students," Scott said.
'Tired and disappointed'
IPS special education teacher Earl Smalbach posted on the district's Facebook page that he wants someone "who is vested in the city of Indianapolis."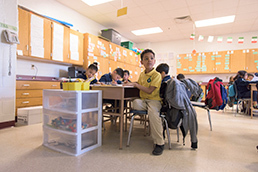 Global Prep Academy is an innovation-network school housed within IPS' School 44. (IBJ file photo)
"I'm tired and disappointed in these out-of-town hires," Smalbach posted in early December. "Short term in both their approach and commitments to our students."
The IPS Community Coalition says it wants a district leader with a superintendent's license, even though that requirement was eliminated by the General Assembly in 2013.
Scott said her group believes the superintendent's license is critical because it signals someone has "the minimum qualifications." She said state policymakers have loosened restrictions because they want more leaders with a business background running schools.
"But schools aren't businesses," Scott said. "They're an investment you don't see a return on until years into the future."
Others, including The Mind Trust's Brown, don't see a traditional background as essential. He said the leader of the district "has to have a fundamentally different skill set" than was previously necessary for the job.
"A traditional candidate profile might not be the best thing for where we are right now in 2019," he said, given that IPS has transitioned to a so-called portfolio model, where the central office has a less prominent role and decision-making is pushed toward school principals. Superintendents and the central office instead provide oversight and support.
Mike Magee, CEO of Washington, D.C.-based not-for-profit Chiefs for Change, said the role of superintendent in a district with the portfolio model involves "technical, system-building work."
"In some ways, it looks more like an authorizing role," Magee said. "Part of the role of a leader in a portfolio district is to really make sure the system is equitable."
Building relationships
One of Ferebee's successes was forming a better relationship with policymakers and lawmakers, who previously were skeptical that the district wasn't improving its lowest-performing schools quickly enough.
Ferebee's embrace of partnerships with charter schools might have spared the district from harsher accountability strategies the state previously employed, such as taking over failing schools.
"That enabled IPS more autonomy from state-level intervention," Brown said. "I would call on the next superintendent to aggressively intervene in low-performing schools. The state will, if the sense is that the district is not willing to aggressively try to intervene."
But many give Ferebee low marks for communication. He continually faced criticism that some of his big changes weren't widely publicized or explained to parents, such as his plan to close three high schools with low enrollment.
"I think the great weaknesses are not any big secret," Grim said. "Communication was abysmal, and parent and community engagement was not a priority. People just didn't know what was going on."
Brown said "there's been fair criticism that the change has happened quickly."
"In retrospect, there's times that it was important to proactively engage the community to make sure the changes that happened were at a pace that the community could really support," he said.
"Our next superintendent should be focused on ensuring the community is engaged," Brown said, "while displaying a similar level of courage."•
Please enable JavaScript to view this content.