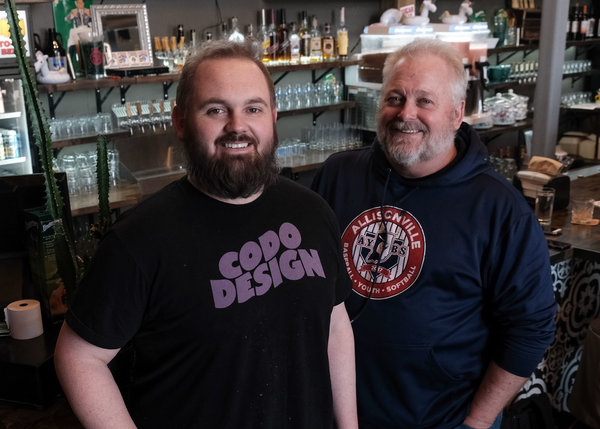 Eddie Sahm grew up in his family's restaurant business, but after graduating from college, he didn't want to work for his dad, whom he calls Ed. So Eddie borrowed the money to buy Sahm's Place and set out to prove he could improve and strengthen the eatery.
Then, when it was time for a new challenge, Eddie went into business with his father, launching a brew pub—Big Lug Canteen—that grew into a series of pubs and ale houses that all sell Big Lug beers.
Eddie talks to host Mason King about growing up in restaurants, his parents' expectations for his career and how his skills differ from his father's.
Read more about the father and son duo in Susan Orr's story at IBJ.com.
Click here to find the IBJ Podcast each Monday. You can also subscribe at iTunes, Google Play, Tune In and Spotify. Here are some of our recent podcasts:
IBJ Podcast: Pete the Planner on the vulnerable, upper middle class
IBJ Podcast: Can Indy win a Major League Soccer franchise?
IBJ Podcast: Hate crimes, gambling, teacher pay at the Legislature's halfway point
IBJ Podcast: Chef Hardesty's new SoBro project isn't a traditional restaurant but you can get a meal there
IBJ Podcast: Former racer Derek Daly suing WISH-TV for $25M, but can he prove defamation?
Please enable JavaScript to view this content.