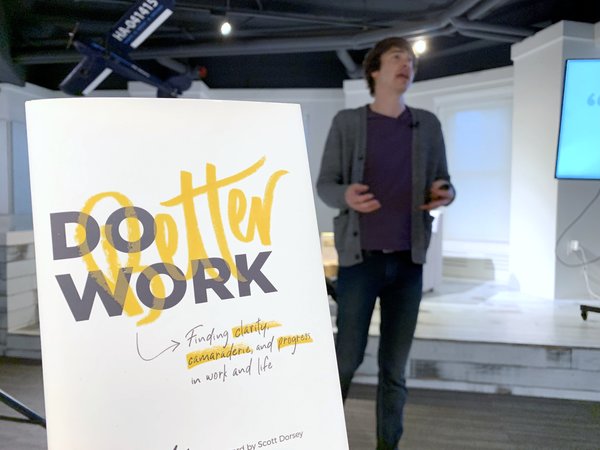 Max Yoder says his new book—"Do Better Work: Finding Clarity, Camaraderie, and Progress in Work and Life"—is not just another set of lessons about leadership.
It's actually just as much about teamwork and relationships—and it's chock full of examples to help readers better understand the concepts.
The Lessonly founder and CEO talks with IBJ Podcast host Mason King about why he wrote the book, why vulnerability is the overarching theme and what he learned along the way about his own leadership.
To learn more about Yoder's book, read IBJ's story here.
Click here to find the IBJ Podcast each Monday. You can also subscribe at iTunes, Google Play, Tune In and Spotify. Here are some of our recent podcasts:
IBJ Podcast: IndyGo's electric buses won't go as far on a charge as the manufacturer promised
IBJ Podcast: How a local tech pioneer is trying to save a once-promising Indy startup
IBJ Podcast: He grew up in Sahm's restaurants; now he's expanding the business
IBJ Podcast: Pete the Planner on the vulnerable, upper middle class
IBJ Podcast: Can Indy win a Major League Soccer franchise?
Please enable JavaScript to view this content.