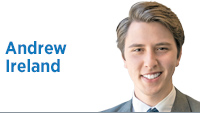 Last month, the world grieved for the l50 innocent worshipers who were brutally massacred in a New Zealand mosque. Slayed in the name of a supremacist ideology, the victims and the scarred community left behind underscore the global struggle for religious liberty and tolerance.
Today, more than 12 million Muslims face an Orwellian hell in China's Xinjiang Uighur Autonomous Region.
Ordered to rebuke basic tenets of their faith and embrace Communist Party ideals. Spied on in their homes and monitored in the streets. Interned by the millions in monstrous "re-education" camps. This is the plight of the Uighurs, a largely Muslim ethnic minority group based in western China.
And, despite reports from non-governmental organizations documenting these human rights abuses and satellite imagery confirming the existence of detention camps, many Western leaders and media outlets remain mum on the subject, influenced by China's economic footprint and elaborate disinformation campaigns.
America has a responsibility to act.
Locked in a trillion-dollar trade dispute and marked by a foundational commitment to religious liberty, the United States is uniquely poised to pressure Beijing. Only through leveraging our economic might and confronting Chinese leaders over the abuses in Xinjiang can we effect change.
Our government is not oblivious to the situation. An unclassified State Department document disseminated in March to foreign diplomats highlights the topic, characterizing China's goal as the "sinicization of Islam." Secretary of State Mike Pompeo has outlined U.S. opposition to China's detention of Uighurs, as well. Last Congress, the Senate, too, held hearings.
These efforts are meaningful, but we must do more. Our president and representatives must unequivocally condemn China's persecution of UighurMuslims and tie the issue to ongoing trade negotiations.
Religious liberty and a thriving religious culture are defining attributes of the American order. They shape our nation as much as its political system and market economy.
In tribute, religious liberty is an official part of U.S. foreign policy, as espoused in the International Religious Freedom Act of 1998. The United States is committed to promoting freedom of religion as "a fundamental human right and as a source of stability for all countries." Identifying and denouncing regimes that persecute citizens on the basis of religion serves that interest.
More than just a clear call for moral leadership, however, no other nation is better poised to address these abuses.
Shaping up to be a pivotal year in U.S.-Chinese relations, 2019 is here with the promise of a sweeping trade deal between the two countries.
The Trump administration should be lauded for its hard line on currency manipulation, market access and intellectual property—key concerns for the American business community. However, human rights considerations cannot take a back seat.
The American government must demand more from its Chinese counterparts, predicating any trade agreement on the rollback of the gross human rights violations, including those against the Uighurs.
There might be no blood in the streets, but the scars of the Uighur's persecution run deep. China is laboring to stamp out a world religion, employing means once reserved to science fiction or thought relegated to the annals of history.
By condemning China's treatment of the Uighurs and using our economic might as a tool to effect change, America can honor its legacy as a bastion for religious liberty.•
__________
Ireland is an international scholar at Sungkyunkwan University's Global School of Business in Seoul, South Korea, and a digital media consultant. Send comments on this column to ibjedit@ibj.com.
Click here for more Forefront columns.
Please enable JavaScript to view this content.