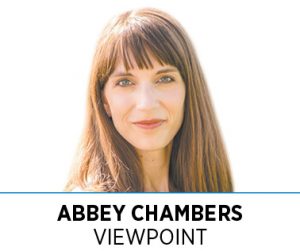 There's good work happening on Indianapolis' affordable housing front. Community development corporations are partnering with other not-for-profits to make quality affordable housing available to individuals who might otherwise struggle to find it. Also, the city is reevaluating how it can spur developers to expand the affordable housing supply.
Finally, conversations about establishing the city's first community land trust, which would create affordable homeownership opportunities in perpetuity, are gaining steady, albeit slow, momentum.
Creating even a little affordable housing demands a serious commitment of human and financial resources. Individuals and institutions doing this difficult work are connecting with communities and finding innovative ways to provide housing for all people.
However, let's not forget why this work is necessary.
Although Indianapolis is touted to be an "affordable" city, one-third of Marion County residents are housing-cost-burdened; they spend more than 30% of their household incomes on costs like rent and mortgage payments, insurance and utilities. Indianapolis is not an affordable place for these households. But the problem is not only that housing costs are high; it is also that wages are too low, which is the aspect of affordability that rarely gets attention.
There is much talk of how low-income communities struggle with problems like affordable housing, eviction, health disparities, mobility gaps and food deserts, but such conversations often focus on providing solutions to these challenges through specialized initiatives that typically require philanthropic and public funds. These programs might be important stopgaps, but, if we already know these challenges are most prevalent in low-income communities, why aren't there more conversations about addressing the root cause, which is, in fact, low wages that do not cover basic living costs?
Some people might assert that workforce development is the answer, but, again, while there are important places for such programs, they leave a gap. Even though a workforce development program might enable someone to advance professionally, what happens to the person next in the cycle, who steps into the vacated low-wage job? These kinds of programs might address the plight of individuals, but they neither ameliorate the structural inequalities created and sustained by low-paying jobs nor increase the availability of living-wage jobs.
By not adequately addressing the cause of disparities, we perpetuate a never-ending cycle of poverty and ensure that we always will be dedicating public and private resources toward it.
Employers lately have been raising wages in response to the pandemic-induced labor shortage. These raises are long overdue, but let's not kid ourselves by thinking most employers are doing this because they have suddenly realized employees deserve good wages. (Let's also remember that $15 per hour is not a living wage in Indianapolis.) Unless things change socially and politically, wages will stagnate again.
To address our most persistent socioeconomic challenges, we need systemic-level change. We need business leaders and policymakers to recognize what is obvious: Thriving communities—whether urban, suburban or rural—are composed of households that are themselves thriving. And no amount of bootstrap-pulling on the part of workers is going to produce such communities or households on its own.
Business leaders and policymakers, who have largely abandoned workers, must do better and play a more active role in sustaining strong communities by ensuring that worker wages align with living costs.•
__________
Chambers is an independent researcher who studies socioeconomic inequities and exclusions in economic development.
Please enable JavaScript to view this content.