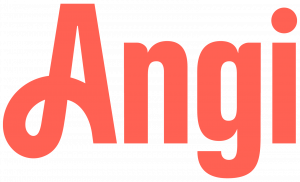 For the first time since its founding in 1995, Angie's List is getting a new name.
But the reference to co-founder Angie Hicks isn't going away.
Company officials announced Wednesday that Angie's List will now be called Angi, and parent company ANGI Homeservices is now Angi Inc. The name change comes with a new logo.
As a part of Wednesday's news, affiliate HomeAdvisor will start using the longer moniker, HomeAdvisor, powered by Angi.
The name change comes after a year-long market research initiative concluded that the Angie's List brand is incredibly strong, even stronger than HomeAdvisor, which acquired Indianapolis-based Angie's List and morphed into ANGI Homeservices in 2017.
Angi remains based in Denver but has significant operations and hundreds of employees in Indianapolis.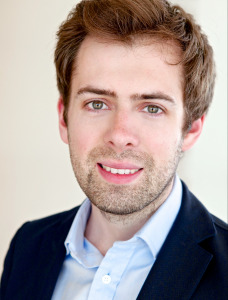 "Angi just has unbelievable brand recognition," said Oisin Hanrahan, who was named CEO of ANGI Homeservices last month. "What we've seen is the Angi brand just resonates better [than HomeAdvisor]. When you have a brand with such great recognition, you'd be crazy not to lean into it."
Hanrahan joined ANGI Homeservices as chief product officer in 2019 when it acquired New York City-based Handy HQ, which he co-founded. He said it's difficult to put a finger on one thing that makes the Angi brand strong.
"The brand is magic. It's the sum of all the parts and a little bit of magic on top," he said. "You look at the maniacal focus of getting the right pros, the maniacal focus of doing right by the customer, and the focus on being comprehensive and the magic of Angie Hicks, and they built up a lot of consumer trust."
The name change, Hanrahan told IBJ, is indicative of the company's growth and changing focus.
Angi also rolled out a new, updated app Wednesday morning.
The new Angi app includes features that support people through their home care journey, including the ability to instantly buy pre-priced jobs, the option to pay for work through the app, financing options, and standard features designed to help take the complexity out of home improvement.
"Angie's List is so much more than a list," Hanrahan said. "A list was an amazingly innovative thing when the company started and began growing. As the world has changed for homeowners and professional service providers, that expectation has shifted. Instead of showing you a list of [professional service providers], you will be able to hire a pro, message a pro and pay a pro and arrange financing right through the app."
The Colorado-based parent company will begin an aggressive paid marketing campaign this week, Hanrahan said. It will start with digital advertising, but will expand to radio, billboard and television. A sizable TV campaign to tout the new name and expanded capabilities of the app will launch in mid-April.
"You can expect to see us put a full marketing campaign behind this," Hanrahan said. "You can also expect to see us change out the signage on the building in Indy next week."
Please enable JavaScript to view this content.