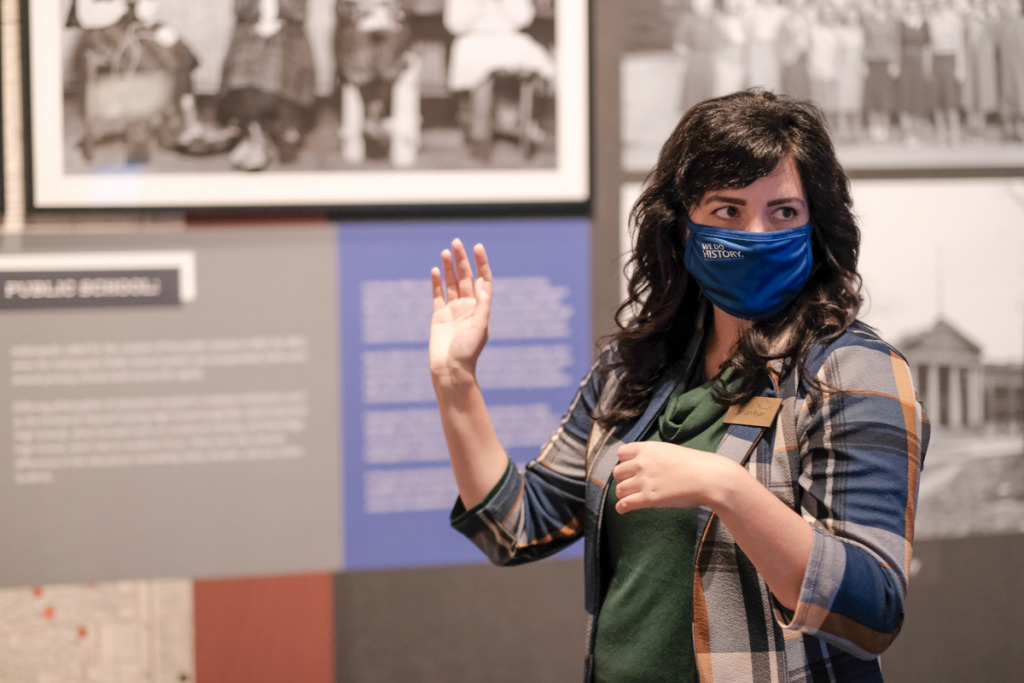 The city of Indianapolis is turning 200 and, although the pandemic has altered some plans, celebrations are underway and residents have plenty of opportunities to engage.
In 1820, the Indiana Legislature selected a group of commissioners to identify a spot for a new capital city near the center of the state to take advantage of western migration. Those commissioners soon chose an undeveloped site at Fall Creek and the White River. In early 1821, the General Assembly approved the location and named it Indianapolis.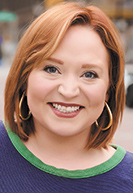 And so the city was born.
Celebrations commemorating Indianapolis' bicentennial kicked off in June and will last through May. They span a 12-month period across 2020-2021 because there's no consensus on which of the two years should qualify as the bicentennial.
The city's centennial was celebrated in 1920, but the sesquicentennial was celebrated in 1971.
Taylor Schaffer, deputy chief of staff to Mayor Joe Hogsett and an organizer of the bicentennial, said the city is following the sesquicentennial's pattern of events spread across many months, and the inclusion of legacy projects.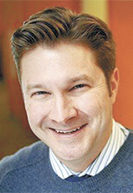 Indianapolis' 150th birthday was celebrated throughout the year with an address by then-Mayor Richard Lugar, special print editions in local news publications and the creation of legacy events—including the Indiana Black Expo and the Fourth of July fireworks show, which both continue today.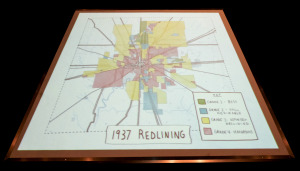 Bicentennial legacy projects include an exhibit at the Indiana Historical Society and small neighborhood events.
Not all commemorations will be in celebration. City leaders say a milestone birthday is a good opportunity to reflect and strive for a more inclusive and better city in the decades to come.
"The bicentennial has the opportunity to have deep and challenging conversations," said Deputy Mayor of Community Development Jeff Bennett. "We don't want to lose that opportunity simply because we can't sit inside together. It's important to always look back, but we can't just look back with rose-colored glasses because history is complicated, and it's complicated in Indianapolis."

City leaders began bicentennial planning in 2018, when Hogsett appointed former mayors Bart Peterson and Greg Ballard as honorary co-chairmen of a bicentennial commission.
They made plans to partner with businesses and not-for-profits to highlight history, civic pride, innovation and legacy throughout the year.
A June 7 kickoff was planned on Monument Circle, where Hogsett would launch celebrations. Stages were reserved. Musical acts were on board.
Then the pandemic hit.
"I think, for so many reasons, that didn't seem viable," Schaffer told IBJ. "Not to mention the fact that, if I'm being honest, all of our time and attention was far more on COVID-related things than necessarily being able to safely put together an event like that."
Instead of taking place in person, the kickoff moved to a 30-minute television event on WISH-TV Channel 8. Since then, several other events have also moved to online and digital formats or have been rescheduled.
The Indiana Historical Society, for example, planned a speakers series called Living the Legacy, which has moved to Zoom. The series discusses redlining, gentrification and urban design in Indianapolis. The next virtual event is set for 7 p.m. on Oct. 27.
And the Twin Aire Block Party, a commission-approved neighborhood event, had been planned for this summer but was moved to later this month.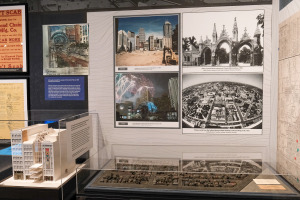 Keep Indianapolis Beautiful postponed a tree-planting day from Arbor Day to Oct. 24, when 200 trees will be planted in Garfield Park.
Still, some pieces of the celebration haven't been altered.
Downtown Indy, Indy Chamber, Visit Indy and several other organizations teamed up to curate a #LoveIndy bucket list, putting together 200 Indianapolis experiences for Indy's 200 years. Residents and visitors can build their own lineup of events and experiences throughout the year that they're comfortable with, including strolling through Fountain Square, wandering through the catacombs under City Market and visiting the Indianapolis Zoo.
Perhaps the best way for residents to celebrate the bicentennial while learning more about the city's past is to visit the bicentennial exhibit at the Indiana Historical Society.

Jordan Ryan, an architectural archivist at the historical society and coordinator of the exhibit, said it gives visitors a glimpse of the city's complex history, addressing early settlers, racial inequities from the early 1900s to today, the similarities of the Spanish Flu of 1918 to the COVID-19 pandemic, and more.
Ryan spent two years sorting through the museum's existing content and collecting new items from residents, government officials and the City-County Building to curate the exhibit.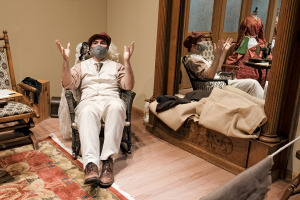 It also includes a living history portion, in which visitors meet characters preparing for the city's centennial pageant in 1920. The experience is based on the actual pageant script in the Indiana Historical Society's William H. Smith Memorial Library archival collections.
The exhibit is open through August 2022.
"I think that we can really learn a lot about the challenges we face today, based on historic decisions and policy, and sometimes you just need a little distance to really make those connections," Ryan said. "History does repeat itself, particularly on the local level."
Other ways residents can engage with celebrations is by sipping on West Fork Whiskey Co.'s special bicentennial whiskey or the special four-pack Sun King Brewing will release in January. The city also collaborated with The Shop to sell bicentennial-themed T-shirts.
Other small events are listed at indyturns200.com. The website is updated in real time to reflect any further changes the pandemic might necessitate.
"It's a little bit unfortunate that we can't gather indoors in large groups as we are known to do in Indianapolis; it's in our DNA to get together," said deputy mayor Bennett.
"Hopefully, we get to a point—maybe late next spring—where we are able to have a public event on Monument Circle in the way we had envisioned to."•
Please enable JavaScript to view this content.