After 15 years of covering the comings, goings and history of the Broad Ripple area, the Broad Ripple Gazette will fold its print publication before the end of the year.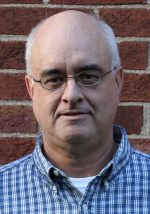 The bi-weekly newspaper will continue to publish through Dec. 20. Alan Hague, the Gazette's editor, publisher and owner, told his volunteer and part-time employees of the change on Thursday. He plans to inform advertisers and readers in coming weeks.
That doesn't mean the Gazette is entirely going away. The publication will continue online, Hague said.
"We're going to continue to cover all the same things—the openings, closings, parties and other news—every two weeks. We'll just be doing it online," Hague told IBJ.
"Not having to produce and deliver the print edition will give me more time to develop content," Hague said. "I plan to keep the website going for the foreseeable future. I have no plans to retire."
Hague is the Gazette's only full-time employee. With more than 45 advertisers and a distribution of 6,500, the tabloid-sized paper often runs 20 pages or more.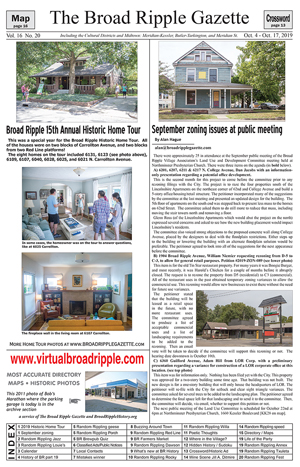 Hague has hand-delivered the Gazette to more than 200 locations twice a month for years. As he approaches 60, his knees are no longer up to that task, he said.
Hague plans to pen an article in the newspaper later this year explaining the decision and outlining the publication's future plans.
The Broad Ripple Gazette will go out via an email blast every two weeks, and the newspaper's web site—Broadripplegazette.com—will be updated at that time. Hague said he'll inform readers how to subscribe to the email blast in a print article later this year.
The publication's content "won't change too much," Hague said, as it transitions to online only.
"The calendar, business directory—which is free to be in—and Random Ripplings will all continue. The crossword puzzle will likely be eliminated," he said. Hague creates every crossword puzzle himself and said it has been one of the publication's most popular features.
After 25 years as an electrical engineer at RCA, Hague started the Broad Ripple Gazette in 2004 as a way to "keep you informed of the present and remind you of the past," according to a front-page story in the debut issue. The historical focus will continue and receive even more emphasis, Hague said.
Hague, a lifelong Broad Ripple resident, is overhauling and enhancing Broadripplehistory.org, promising to make it more easily searchable.
"I've built a repository of history and I want to make sure this continues for a very long time," Hague said. "So I'm working on a plan for what's going to happen after I'm gone."
Please enable JavaScript to view this content.