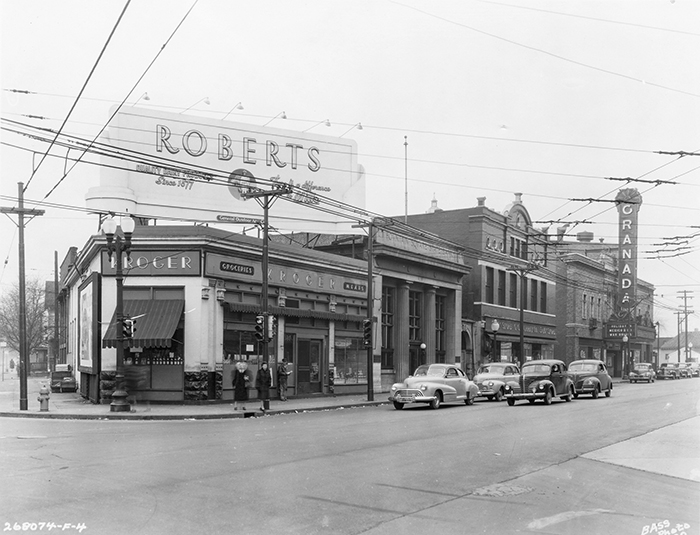 This 1946 view of Virginia Avenue looking northwest through Fountain Square doesn't appear significantly different than it does today, other than some different names on the buildings and older cars. The historic photo has a Kroger grocery at the corner of Virginia and Prospect Street, where El Arado restaurant is now located. Further north, the historic photo shows a Fountain Square Bank branch where a PNC branch is today, and a G.C. Murphy store and Granada Theatre where the Murphy Art Centre is now. The theater opened in 1928 to show Universal Pictures movies but closed in 1951 before the space was taken over by G.C. Murphy Co.
Sources: Indiana Historical Society, CinemaTreasurers.org
Credit: The photo is courtesy of the Indiana Historical Society and is part of the W.H. Bass Photo Co. collection. More images are available at images.indianahistory.org.
Please enable JavaScript to view this content.