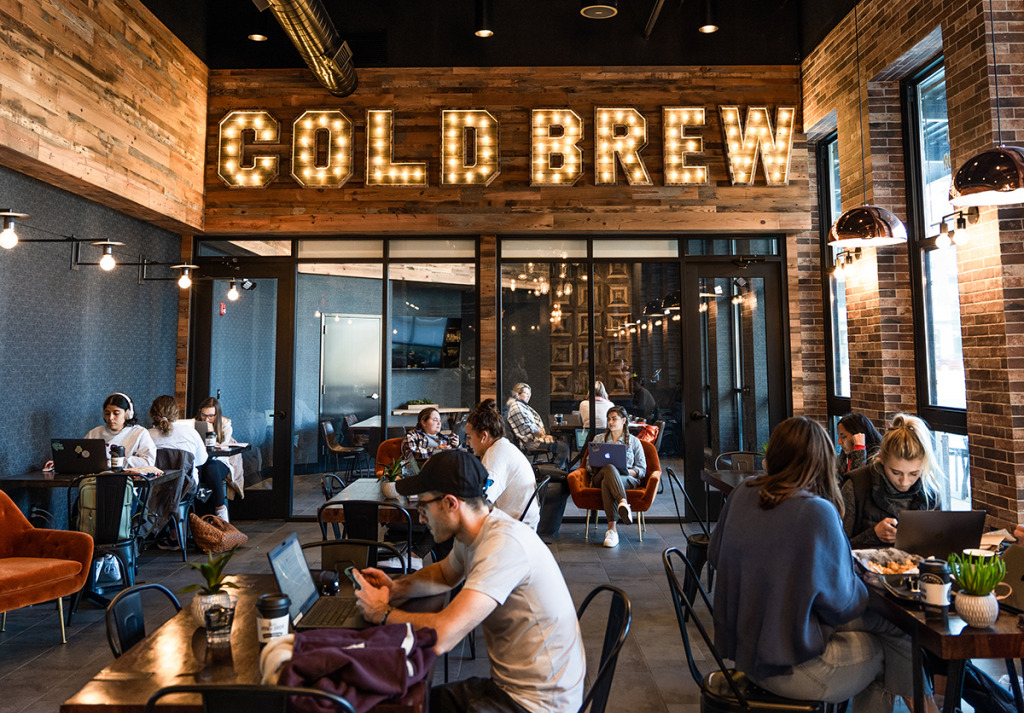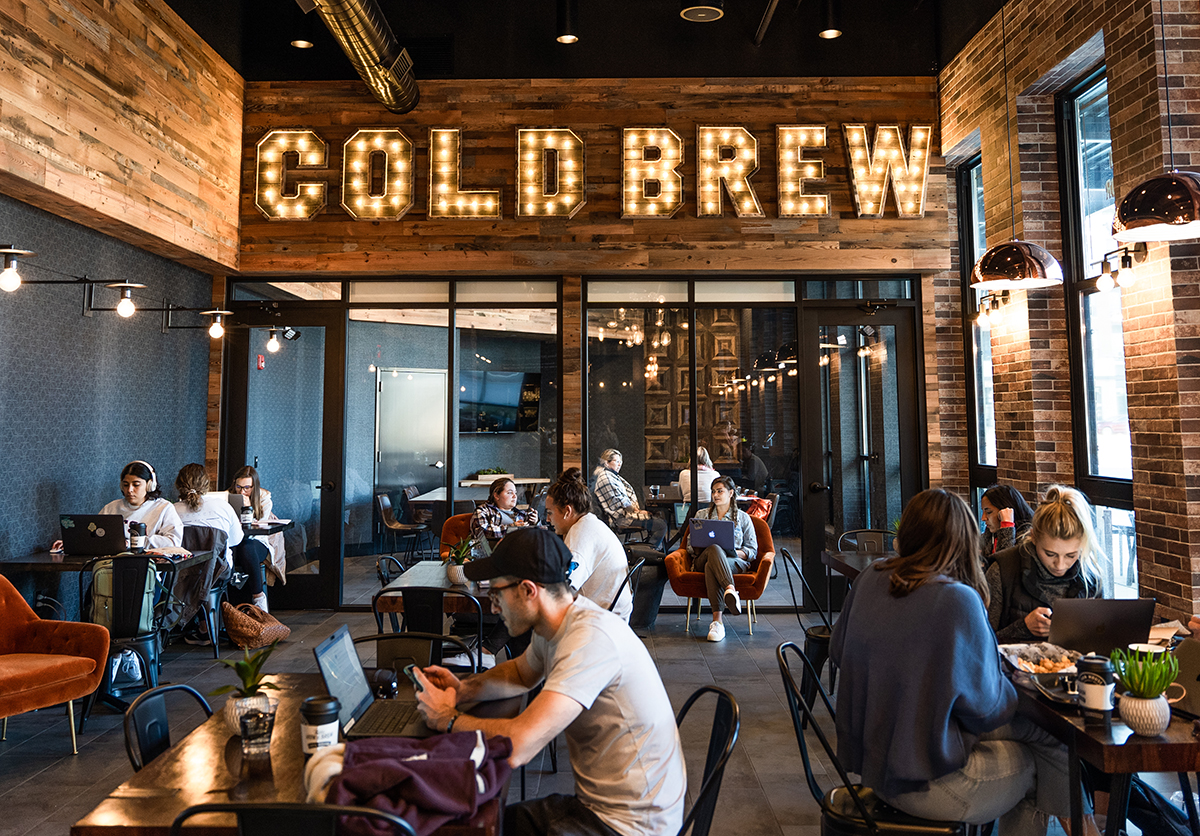 Java House Coffee Bar, a Carmel-based cold-brew coffee shop that opened its first store less than two years ago, is set to open its third local shop this spring in Broad Ripple, with big plans for growth in the Indianapolis market and beyond.
The new store, at 965 E. 64th St., will occupy a 1,750-square-foot ground-floor retail space in The Line Urban Flats, a 128-unit apartment project developed by Carmel-based J.C. Hart Co. adjacent to the Monon Trail. Java House is aiming for a March opening.
The Broad Ripple store will join Java House's original location, which opened in May 2019 at the Clay Terrace retail development in Carmel; and a midtown Carmel location that opened in July at 145 Elm St.
And the company is already looking ahead to expand its footprint.
"We definitely plan to grow to more than three stores," said Michael Moe, Java House's managing partner. "We are looking to take over the coffee scene in central Indiana."
Moe said Java House's goal is to have between six and 10 locations in the Indianapolis market over the next two years, then branch out to neighboring states, starting with Ohio. If things go well, Moe said, the company would like to have a total of 40 locations within the next three to four years.
"This is a really cool brand. Our customers love what we're doing, and we definitely think this is something that could go outside of (Interstate loop) 465. We have big plans," Moe said.
What distinguishes Java House, Moe said, is that all its coffee drinks are made with cold-brew coffee. Cold-brew coffee is produced by steeping coffee beans in cool or room-temperature water for 12-24 hours, producing coffee with a smoother and less bitter taste than traditional brews. Cold-brew coffee can be served either hot or cold.
Because the brewing process is different, cold-brew coffee typically costs more than traditionally brewed coffee. At Java House, for instance, a basic cup of cold-brew coffee costs between $3 and $5, and specialty coffee drinks are $4 to $6.
The Java House coffee shops also sell tea and locally produced baked goods.
Java House began as a brand that was developed by Carmel-based Heartland Food Products Group, which is best known for its Splenda sweetener products. Heartland launched Java House products in retail stores in 2018, and today the product is found nationwide at Target, Walmart and other retailers.
Moe, who has a sales background, was hired by Heartland in late 2018 to develop Java House's wholesale network. Based on the success of the brand, the Java House retail stores spun off as a separate company late last year.
Heartland still owns the Java House brand but does not have an ownership interest in the brick-and-mortar coffee shop business.
Having the product available both at signature coffee shops and third-party retail and wholesale sites helps build the brand, Moe said. Customers who first encounter the brand at a Java House shop might seek it out at their local store, and vice versa.
As Java House expands its network of coffee shops, Moe said, Heartland will also be able to give advice on where a new store might do well, based on third-party retail sales of the product.
Please enable JavaScript to view this content.