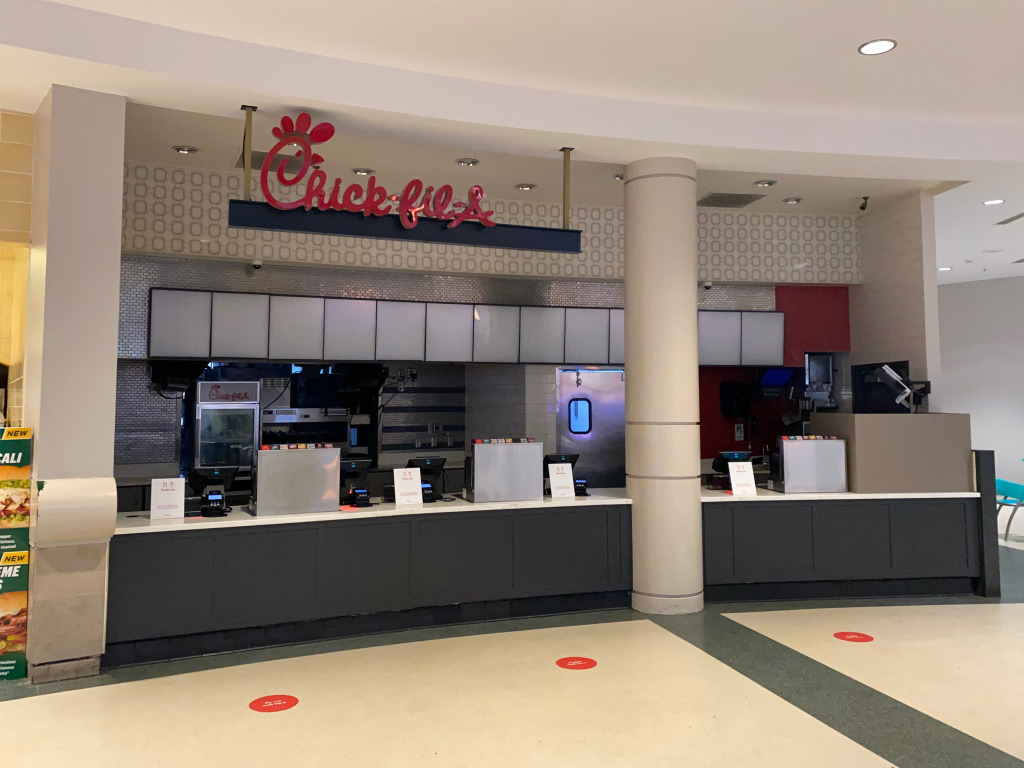 A popular fast-food restaurant in Circle Centre Mall did not make it to 2023.
A Chick-fil-A location in the mall's third-floor food court permanently closed on New Year's Eve. According to "thank you" signs placed on the restaurant's counter, operations ceased on Dec. 31 following "20 years of happy memories and service."
In August 2022, a Chick-fil-A location opened at 10 E. Washington St., less than a block from the mall. Atlanta-based Chick-fil-A has more than 30 restaurants in central Indiana.
The Chick-fil-A at Circle Centre Mall opened in October 2002.
The first central Indiana locations of Chick-fil-A opened at Castleton Square Mall and Greenwood Park Mall in 1981.
Attempts to reach a corporate representative of Chick-fil-A were unsuccessful.
After the closure of Chick-fil-A, the mall's third-floor food court is home to eight restaurants:
A&W
Bella Pizzeria
Charleys Philly Steaks
City Wok
Naptown Hot Chicken
Prox Salads
Subway
Taco Bell
Editor's note: This story has been corrected to include Subway on the list of existing food court tenants.
Please enable JavaScript to view this content.