Black Mountain, a former industrial site on Indianapolis' near-east side, is missing most of what made it infamous: a massive mound of dark foundry sand nearly four acres across and 50 feet high at its peak.
What's left is more insidious.
For years, residents described blowing sands from the site as a nuisance, but it wasn't toxic. Much of it was used in construction of the nearby Community Justice Campus. However, a century of industry use has contaminated the soil and groundwater with a laundry list of metals, like mercury and lead, and other unsafe substances.
The city of Indianapolis bought the site, in the 3500 block of East Washington Street, in late 2018. After years of environmental studies and planning, remediation work is at last scheduled to begin next year. City officials plan to eventually redevelop the 12-1/2-acre site.
Not all residents are convinced that vision will become reality.
"I'll believe it when I see it," said Roberta Hillery, who's been fighting Black Mountain since 2003.
"We, in this area, we are the forgotten ones. We are the trash," Hillery added. "I'm telling you, this would've never happened in Carmel. It would've never happened in Fishers. It would have never been."
As of September, Marion County had nearly 500 brownfields on the Indiana Brownfield Program's site list; Hamilton County had fewer than 40.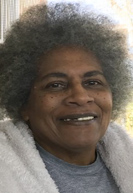 The Black Mountain site's industrial history goes back more than a century. Potter Manufacturing Co. was among its first occupants, beginning in 1914, according to records from a regulatory database listed in a 2018 Phase I Environmental Site Assessment.
Since then, the location has hosted more than 20 companies, including automobile sales and service facilities, a brass foundry, a building materials manufacturer and sales company, coal companies, a dredging equipment manufacturer, electric motors and fans manufacturers, a gas station, a plating and polishing company, and a recycling company.
International Recycling Inc. built Black Mountain.
In 1999, the company began leasing land on the southern part of the site and dumping sand there from the DaimlerChrysler foundry at 1100 S. Tibbs Ave., according to court records.
The Indiana Department of Environmental Management was already conducting inspections of the growing foundry sand pile by 2002, according to the phase I study. The Marion County Public Health Department and Indianapolis' code enforcement agency entered the fray soon after, citing improper storage and zoning violations.
The dumping continued for years. Then, the foundry stopped paying International Recycling, and it went bankrupt. But the company abandoned its mound of used sand.
"It's been a mess," said Hillery, whose house backs onto the site. "I've had a lot of that sand— not so much now—coming on my property. If I left my back window open, there was sand coming inside the house."
Hillery said she complained about the sand for years, even contacting government officials and going to city offices downtown. She would have sued if she'd had the funds, she said.
"Children used to go back there and play on that mountain, slide down that mountain, climb to the top and ride their bikes back down," Hillery added. "I was telling them, 'That stuff is not safe.'"
Though testing by several entities has concluded the sand isn't hazardous, the site's soil and groundwater is contaminated by an array of metals and other substances.
And a legal fight over who is to blame has dragged on.
The case, filed in 2005, involves International Recycling; its insurer, The Cincinnati Insurance Co.; FLM LLC, the company that owned the land; DaimlerChrysler; IDEM; the city of Indianapolis; and CSX, which operated a rail line on the property's west side and complained sand was getting on it. The suit is still pending in Marion Superior Court.

Cleaning up
Even as litigation continues, Indianapolis is moving on.
The city took control of the site in late 2018, and in 2019, landed a $600,000 grant from the U.S. Environmental Protection Agency to use on environmental assessments, remediation and development planning.
"In terms of the soil and groundwater impacts that we've seen, the city is dealing with those, with the grant award from the EPA," said Piers Kirby, principal program manager for the Department of Metropolitan Development's Brownfield Redevelopment Program. "The entities that are responsible for those impacts either don't exist or haven't been involved with the site for a very long time."
Indianapolis used some insurance proceeds to move most of the sand off-site, according to Kirby. Most of the sand was used in construction of the parking lots at the Community Justice Center in the Twin Aire neighborhood about 1-1/2 miles away.
About 6,000 tons of "unusable," vegetation-threaded sand remain, Kirby said, but will be "properly disposed of."
Indianapolis contracted Industrial Waste Management Consulting Group to conduct the EPA-required studies for cleanup, including a 2021 Analysis of Brownfield Cleanup Alternatives. It weighed strategies for soil, groundwater and vapors based on effectiveness, feasibility and cost.
That's anything from taking no action to removing the top 10 feet of mercury- and lead-contaminated soil, getting rid of the sand and capping the ground with clean fill or gravel, putting in treated underground barriers, and installing vapor mitigation systems in nearby homes.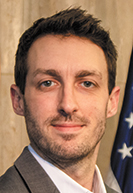 Money will make it possible.
"In many cases, we can only deal with what we have the resources to deal with," said DMD Deputy Director Rusty Carr. "… But when we're awarded $600,000 to do remediation planning, the actual remediation of the site and then a reuse plan, this becomes a major priority."
Indianapolis has also contracted Ramboll Consulting to develop a community outreach plan, conduct several development-related analyses and make detailed infrastructure reuse recommendations, according to a contract. The company will, additionally, manage the overall project and ensure compliance with the EPA.
The city has until 2024 to implement everything grant-related, Carr said, though officials hope to get the bulk done next year. A request for developer proposals, also known as an RFP, could go out in late 2022 or early 2023.
Options, options
But after two decades of Black Mountain, there might not be much trust to go around.
Hillery, who's lived in the area since 1980 and in her current house since 1985, said health and environmental officials assured her they'd get rid of all the sand a year ago, but there's still some left.
And the property is just one brownfield in an area rife with active and inactive industrial sites, said Dan Justus, who owns a house bordering the eastern edge of the site. He said he's been in the area for about 30 years.
"The trains sit out here and burn diesel fuel all the time, so the neighborhood's impacted by that in itself. Who cares what's coming out of the ground?" Justus asked of the soil vapors. "It's coming right out of the smoke stacks."
But if the remaining sand did disappear, and the contamination were cleared out, what could the former Black Mountain be?
Kirby is taking emailed public comment on the cleanup-alternatives study until Nov. 18. The planned community engagement and market work would influence the RFP, Carr said.
That's expected to include two to four stakeholder and neighborhood engagement "sessions," an open-house-style public meeting, a survey, mailing and public signage, according to the contract with Ramboll.
Hillery doesn't want bars, jails or trash—or anything else that could further destabilize the area.
"I'd want something that would be good for the neighborhood," she said. "Grocery stores, restaurants. This is a mixed area, in income—not high income—but you also have Hispanics, you have African Americans. There's a lot of elderly people here, so even senior citizen housing, I wouldn't mind. And there are a lot of homeless people."
Justus was more skeptical that commercial ventures would succeed. Home prices in the area might be on the rise, in part due to speculation, but that doesn't mean incomes are.
"A grocery store is a nice idea, but people won't be able to afford it," he said.
"Maybe a hospital? No one is going to shop, but everyone is going to die eventually."
The once-abandoned P.R. Mallory building nearby is a good example of reuse, Justus said. After spending decades empty, the building now hosts the Purdue Polytechnic High School and the Paramount School of Excellence's Englewood middle school.
"The school is a nice project," he said. "… If you knew what it used to look like, and what it looks like now—holy cow."•
Correction: This story has been changed to reflect the correct address for Black Mountain. It is in the 3500 block of East Washington Street. Click here to see all our corrections. 
Please enable JavaScript to view this content.