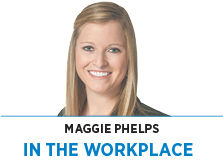 I strap my son into his stroller, sippy cup and blanket on hand in case he needs them. We walk to the end of our street, through what our neighborhood calls the "fairy garden," and we're in the woods. The air is crisp and the birds are chirping. Otherwise … silence.
My son doesn't squirm or scream when we go on our walks, except for an occasional exclamation when he sees an animal. He calls all animals "dog!" It's so peaceful in the woods and it calms me. But I don't fully enjoy our walks because my son is so sedentary; it seems selfish to strap him in when he could be playing and running around. So, I try not to take so many walks.
A few weeks into our self-quarantine, on a Friday night, after trying two different schedules to co-manage work and taking care of our 13-month-old, my husband and I admitted to each other that, looking back on our week, neither of us enjoyed it. At all.
If we're honest with ourselves, we were trying to survive the week. We had never truly intended to enjoy it. We needed to get through it, expecting a sprint not a marathon. Our expectations of ourselves never shifted, even though the ground underneath us had shifted completely. We dismissed our own needs amid the crisis, counting our blessings for our privilege, health and ability to stay home and stay safe. It seemed that—because the world was suffering—we should suffer, too.
We had two health crises in our little family in our first month of isolation. They were unrelated to COVID-19, yet still heavy blows. I felt the heaviness of my own losses along with the weight of our collective losses and it was hard. It's still hard. And so, I've gone about trying to learn from all of this, to examine myself and understand myself more deeply. With encouragement from my team, I've thought a lot about taking more time for myself, which can feel almost impossible with a toddler home all day. I've also tried to curb my guilt for doing so.
I took another walk yesterday with my son. We walked through the fairy garden and onto my favorite path in the woods. There it came, the tinge of guilt about his stunted experience. "Maybe we should make this a short one today," I thought.
But then, shortly after, it hit me. Perhaps my son is sedentary on our walks because he enjoys them as much as I do. Could it be that he's silent because he's quietly observing and learning as he goes? Like us, he's "going and going" all the time, but with his mom on our walks, maybe he is taking a big, deep breath right along with me.
I'm not depriving him of anything, I'm giving him the same gift I'm giving myself—an appreciation of the silence and the opportunity to be still.
Things changed for my husband and me when we realized we had been active participants in creating an unenjoyable week for ourselves. We sat and got creative about how we could make it better. Instead of trying to cram our lives from "before" into our boxed-in, homebound lives now, we created something new.
Things have changed and we're changing along with them. We won't go back to exactly the way things were before and we'll be better for it. I know my family is not alone in this. I'm seeing it happen all around us; others are doing this hard work, too. The hard work to dig deep and reimagine what life needs to look like—for home and work.
Companies, just like individuals, are learning hard lessons right now, too, clinging to old ways of doing things while grasping for creative solutions. I hope that when we come out of this, we won't take our innovations and learnings and shove them in a box. I hope we use them to make us all better. I hope things never look the same again.•
__________
Phelps is chief innovation officer at Bloombase. She can be reached at maggie@thisisbloombase.com.
Please enable JavaScript to view this content.