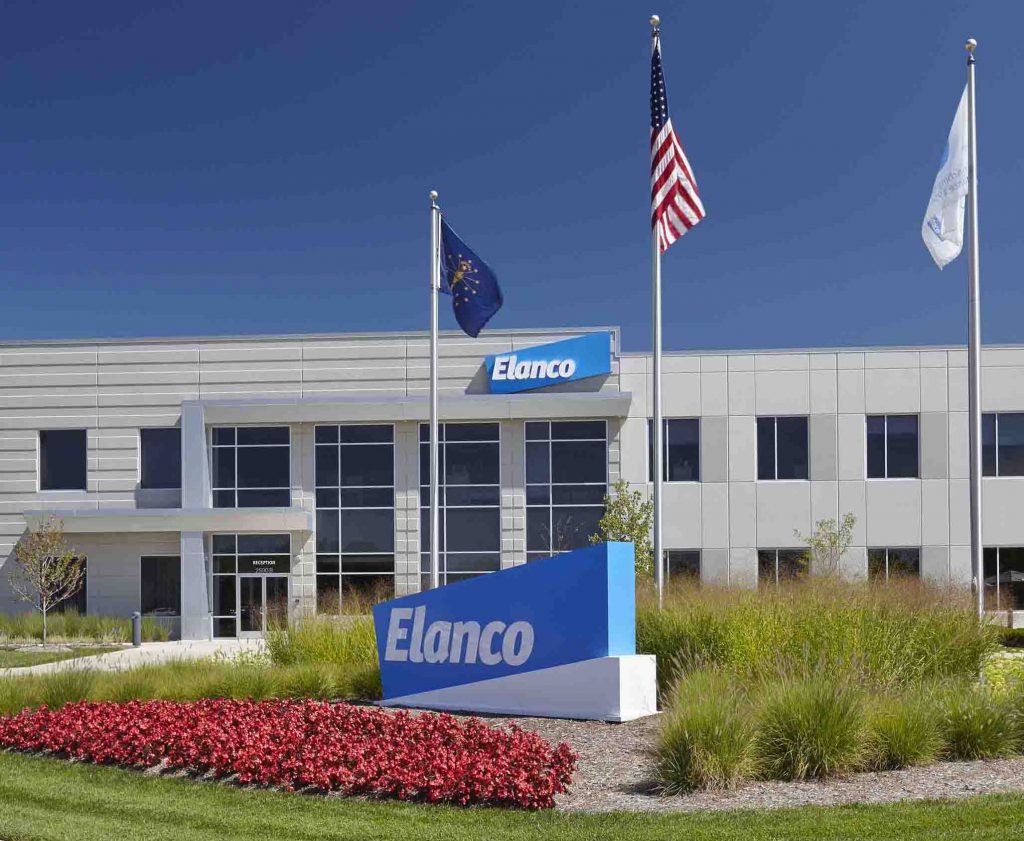 Elanco Animal Health Inc. said Tuesday it is cutting another 380 positions, including about 20% of its senior management, in the latest round of belt-tightening following its $6.9 billion acquisition of German conglomerate Bayer AG's animal-health division.
The maker of animal feeds and medicines said fewer than 100 employees would be affected in Indiana, where it has about 2,000 workers in Greenfield, Indianapolis, Terre Haute and Clinton.
The Greenfield-based company is in the process of building a $100 million campus on the former General Motors stamping plant west of downtown for a new headquarters.
Shares of Elanco fell about 2% in early trading Tuesday, down 65 cents, to $29.54 each.
Among those leaving the company Dec. 31 in the restructuring are three executive vice presidents: Racquel Harris Mason, chief marketing officer; Dirk Ehle, president of Elanco Europe; and Joyce Lee, president of U.S. Pet Health.
In its announcement, Elanco said the cuts were an effort in "streamlining and simplifying organizational structure," and were intended to increase productivity and reduce organizational complexity.
It also signaled that the cost-cutting would continue, as it further integrates Bayer Animal Health, a process it began last summer. Elanco is trying to mesh two large companies based on different continents, with about 10,000 workers. It sells products in 90 countries and has operations from Brazil to China.
"We are well positioned to further streamline our structure today and remove additional cost, allowing us to shift resources into areas of greatest opportunity," CEO Jeff Simmons said in written remarks.
Elanco said it expects to save about $60 million next year in compensation and benefits. Simmons has promised investors that the merger would yield $300 million in savings, largely from cutting duplicated positions and operations.
As part of the restructuring, Elanco will consolidate its commercial operations for Elanco International and Elanco Europe into one organization under the leadership of Ramiro Cabral, executive vice president of Elanco International.
The company said the restructuring would also consolidate marketing efforts and simplify its research and development organizational structure.
Elanco expects to record a pre-tax cash charge of between $86 million and $94 million in the fourth quarter for severance costs. The company said the moves will reduce fourth-quarter reported net income by a range of $65 million to $71 million.
In September 2020, the company said it would cut 900 jobs across 40 countries, primarily in sales and marketing, but also research and development, manufacturing and quality, and back-office support. The company said that round would affect less than a dozen jobs in Indiana.
In January 2021, Elanco Animal Health Inc. said it would cut about 50 jobs at its Greenfield headquarters in marketing, research and development, manufacturing and quality, and other administrative functions, along with 300 jobs elsewhere around the world.
Please enable JavaScript to view this content.