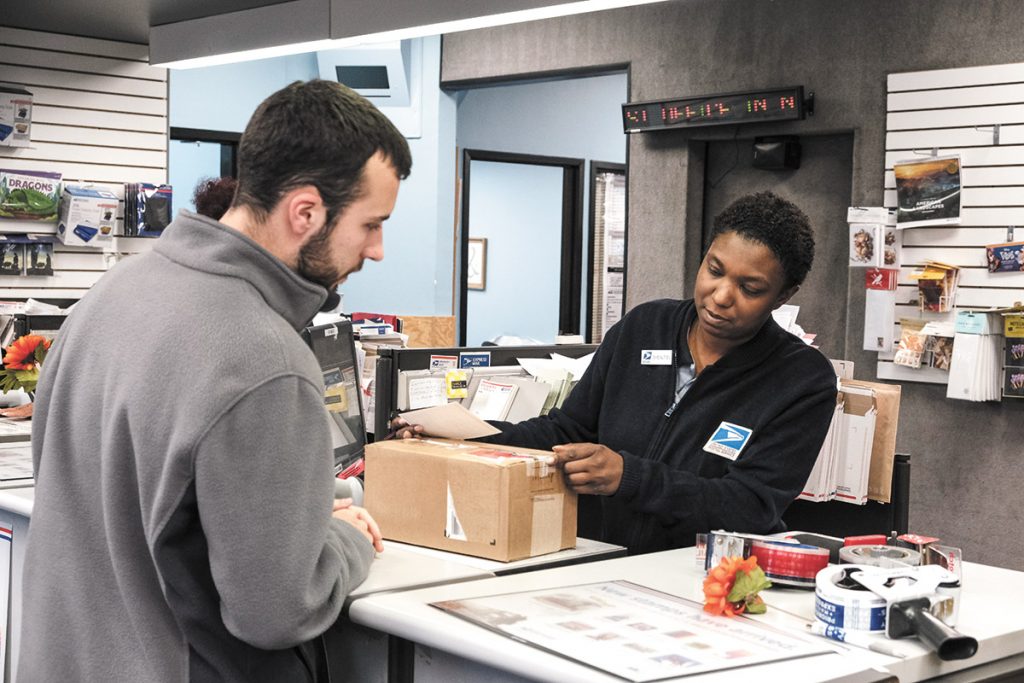 Before she got her job as a senior administrator in UPS' human resources department, Khisha Gleaves started with the package-delivery giant as a seasonal worker.
The higher-ups noted during those two years that she always went above and beyond, and was punctual and reliable, so they offered her a full-time position.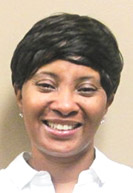 "I was overwhelmed with excitement, joy and a peak of accomplishment," she said. "I prayed for this job for years. Thanks to UPS, I was able to start my career path."
UPS is hoping to find many more Khisha-Gleaves-type employees as the holiday season nears. In October, the company put out the word that it wants to hire 800 workers in Indianapolis and 100,000 nationwide during the upcoming peak months.
But with the unemployment rate at 3.2% and growing competition as other companies also ramp up hiring, finding that many seasonal employees will be a challenge.
Consider some of the other seasonal hiring announcements around Indianapolis in the past month or so. FedEx said it needs 1,700 employees in Indianapolis. Radial fulfillment and transportation company is looking for 1,800 workers at its Brownsburg center. The U.S. Postal Service is advertising for an unspecified number of carriers and clerks throughout Indiana.
The Indiana Department of Workforce Development doesn't collect information specific to holiday hiring, but a spokesman said that, based on other sources, this appears to be a strong holiday hiring season. Over the past three holiday seasons—the fourth quarters of 2016, 2017 and 2018—retail jobs increased 2% or more every year.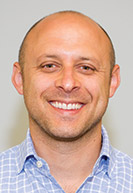 "The seasonal hiring for this year will be extremely tight and competitive," said Seth Morales, president of locally based Morales Group, a recruiting and staffing agency. "Employers who have attractive pay rates and creative retention tactics will win this season.
"Most employers will see wage pressures and therefore need to raise rates for the seasonal surge or be left empty-handed," he said. "We see all kinds of wage tactics like sign-on bonuses, a referral bonus and retention bonuses."
Many of the companies and organizations looking to hire use those tried-and-true recruitment methods—signing bonuses, competitive hourly wages, offers of full-time work in the new year. Atlanta-based UPS boasts of offering tuition reimbursement of up to $1,300 for college students who work for the company seasonally as well as flexible, around-the-clock shifts so applicants can choose the hours that work best with their schedules.
In addition, Katie L. Chapman, Ohio Valley area human resources supervisor for UPS, said the parcel service offers the chance for many seasonal employees to come back permanently in January. About 31% of UPS' global workforce began with the company as seasonal employees, and 35% of its seasonal hires traditionally stay on permanently.
Many companies also make it easy to apply online or in person. Greensboro, North Carolina-based Fresh Market, for example, held a local job fair Oct. 18-19. The result: 20 applicants and eight hires, spokeswoman Nicole Chabot said. And the chain hired 250 seasonal employees across all its stores. Chabot called those results a success.
Above and beyond
But job fairs and an easy application process might not be enough, Morales said. "Most of these moves are standard across the board and expected by almost all employers who seek to hire seasonal labor."
Morales said that, because of low supply and high demand, many workers who are productive are already employed, leaving hiring managers in a jam, stuck with what's left over.
He said he's seen companies fly into Puerto Rico to recruit workers. Employers also have targeted a city like Orlando, Florida, which has a large resettled population from Puerto Rico, and offered what he calls "the Midwest cost-of-living opportunity" for relocation.
Companies are pushing their digital recruiting strategies, with some aggressively advertising on Facebook and other social media sites. And some employers are providing a workforce development program as an opportunity for workers to enhance their skill sets.
Employers, though, seem undaunted by needing to hire so many workers all at once. Garey Cozad, director of operations at Pennsylvania-based Radial's Brownsburg location, said Radial has years of experience scaling up for seasonal hiring surges.
"It's one of the reasons retailers choose to work with us," he said. "We spend much of the year planning for peak."
To find 1,800 workers in Brownsburg—and 21,000 seasonal workers nationwide—Radial has dedicated marketing and PR efforts, and it partners with multiple experienced staffing partners such as Adecco to reach potential hires through personalized social media ads, broadcast segments, billboards and more.
Still, Cozad said, sometimes hiring is just a matter of getting the word out. That's how Darryl Smith and Radial found each other. Smith was shot last year and was out of the workforce for a while to recuperate. He heard that Radial was opening a new center in Indiana through a report on WXIN-TV Channel 59 and interviewed with the company as a way to jump-start a new career.
Smith started as a fulfillment associate—the same job the seasonal workers Radial needs in Brownsburg will be doing. In four months, he was promoted to a lead and is now in the process of interviewing for a supervisor position.
"I got up to speed very quickly," Smith said, adding that he was interviewed and then hired quickly, and began learning on the job. "It's clear to me that perseverance is rewarded here," he said. "They want to see you succeed."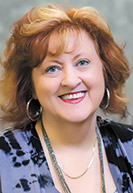 'This is our season'
To attract seasonal workers in the Indianapolis area, the U.S. Postal Service uses a combination of salary perks—hourly wages of $16 to $17.29—and easy online applications, along with a story spokeswoman Mary Dando tells about Anitra Robinson.
Dando said Robinson went to the usps.com site, found a vacancy for a rural carrier associate and applied. Within a short time, she had completed the test on her phone, did the drug test, and in three weeks, was hired. After a week of training at the Rural Carrier Academy, she was assigned to the Zionsville Post Office.
Though rural carrier associate is a non-career position with limited benefits, vacation days and access to health insurance, many non-career employees become regular employees after a short time.
"I don't know what I'd like to do," Robinson said, "but I am learning so much as an RCA. I am happy to stay in this job for a while so I can be fully prepared when I become a regular carrier."
Despite the tight labor market, Dando said the postal service fully expects to be able to hire the workers it needs to make sure everyone's letters and packages get delivered in time for the holidays.
"This is our season," she said. "We've been helping holidays happen for more than 244 years. It's what we do."
UPS said the same.
"Being in business since 1907, UPS has gained quite a bit of experience hiring for the holiday season year after year," UPS' Chapman said. "We're confident we'll hire all the help needed this holiday season."•
Please enable JavaScript to view this content.