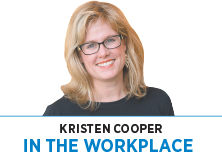 Whether a company is in the startup phase or has matured into an established enterprise, every single person in the organization plays a role in sales. For many industries, Q4 can be the busiest time of year in sales. Now is the time to encourage all members of the team—even those without the word "sales" in their titles—to contribute to the overall sales mission. Each team member can contribute toward brand awareness, qualified lead generation, and closing deals.
Senior staff
In my previous life as a fundraiser in higher education, I can't tell you how many times faculty would explicitly say to me, "I don't do fundraising! I'm happy to go along with you and talk about X, but you need to do the ask." Without fail, whenever I brought the brilliant academic along to a donor visit, the same thing happened. The faculty member would tell an inspirational story about a student or program and then let out a, "If we were able to raise X in donations, we could do Y by the end of next year." Set, spike, score! Inevitably, donors would follow up asking questions about how they could support the project. The lesson: Senior staff participate in the sales process by consistently sharing an inspirational vision at staff meetings, social outings, in articles and conversations at networking events.
Junior staff
Twenty- and early-30-somethings on staff are just starting to figure out who they are and want to be. Because staff at this stage are developing skills and beginning to build networks, this is a great time for them to affiliate with an entity that has established credibility in the community.
Junior staff can be very effective in helping the sales team by simply liking, sharing and engaging with content on social media. Developers can comment about why a product is so effective. Those in accounting can cheer the team on about achieving quarterly goals on social. When prospective buyers see staff consistently talking about a company in a positive light, it encourages them to do business.
Board members
Boards exist as an extension of the leadership. A CEO just doesn't have the time to make the personal connections she needs with everyone. Whether the board role is advisory or has fiduciary responsibility, the real work for these folks is done in between meetings. As advocates of the organization, board members must be articulate about the mission and operation of the organization.
When traveling in various social circles, board members should be purposeful about sharing recent success stories and opportunities to engage with the organization. They should always be ready to share their personal story about why they got involved and encourage others to learn more or join them at a future event. Whenever possible, they should make meaningful introductions between their contacts and the members and leaders of the organization they serve.
Investors
These folks have a level of sales clout that is rare and therefore very valuable. Investors have real skin in the game, which creates confidence among prospective clients and future investors.
Recently a local venture capitalist thought to introduce me to a fellow board member because of our shared interests in supporting female entrepreneurs. We ended up talking for an hour by phone, she agreed to be a speaker at our 2020 anniversary celebration, and now we're talking about how our organizations can work together to secure more funding for female founders.
One email introduction led to what will likely be a very powerful business collaboration. When investors make introductions between bigwigs and scrappy startups, deals happen.
Friends and family
Proud mamas, papas and friends are some of the best resources for highlighting all the good things their loved ones are doing. They can share the photo of their granddaughter with her team in front of a prestigious company building. They can repost the pic of a friend's product and encourage others to buy her product as a gift for the holidays. We need our supporters to help us raise awareness about our companies' products and services.
In the midst of all the negative noise on social media, take a moment to recognize a person, product or company that just makes your day better. It goes something like this: Kroger's light sour cream is by far the most delicious and best consistency for dips. Delta's Brizo touch-sensitive faucet saves water and prevents messy hands from spreading germs. Innovatemap built the best pitch deck (for tech startup, Little Nugget) that I've ever seen.•
__________
Cooper is the founder and CEO of The Startup Ladies.
Please enable JavaScript to view this content.