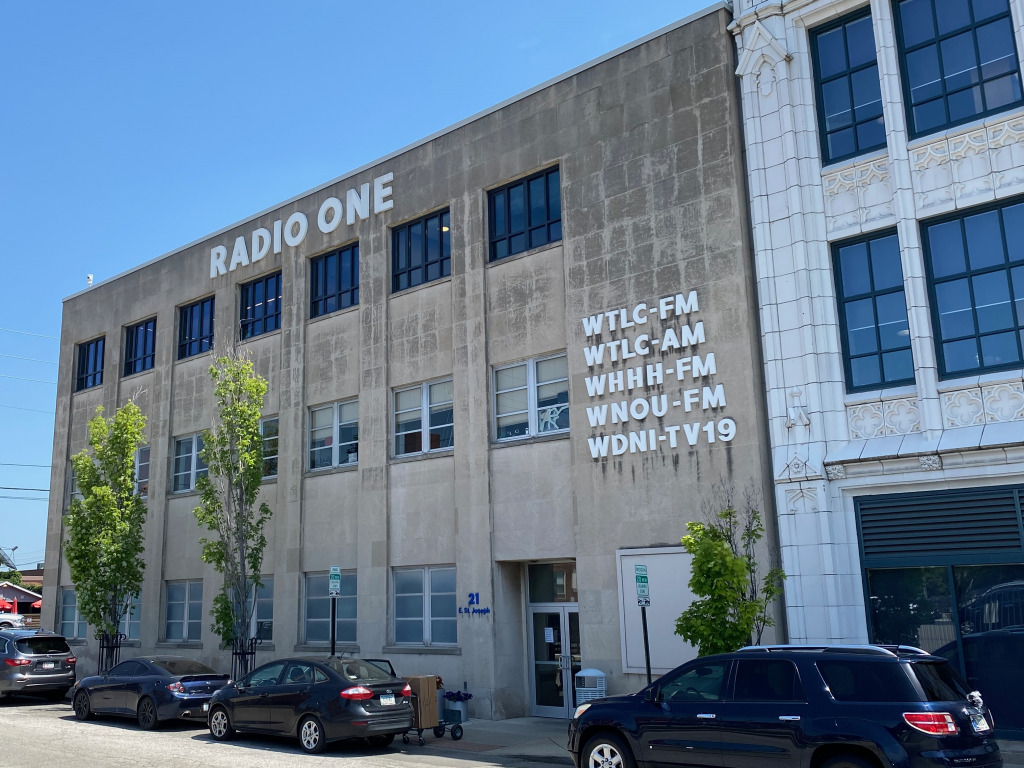 The Federal Communications Commission on Thursday approved a $25 million radio transaction that sends four Indianapolis stations owned by Emmis Corp. to Urban One.
Maryland-based Urban One adds WIBC-FM 93.1, WYXB-FM 105.7, WLHK-FM 97.1 and WFNI-FM, which simulcasts at 93.5 and 107.5, to its local roster, finalizing a deal announced in June.
In an interview earlier this month, Urban One CEO Alfred Liggins told IBJ his company is working to expand its audience and advertising customers beyond the company's stated mission to serve Black and urban listeners.
"We have started to look at non-urban radio formats to get larger scale in our markets where traditionally we've been an urban-focused broadcaster," Liggins said.
WIBC is a long-running news and talk format, while WYXB specializes in adult contemporary music. WLHK plays country songs, and WFNI is home to Colts games, Pacers games and sports talk.
"The Emmis stations in Indianapolis are best-in-class and offer valuable demographics with large audiences," Liggins said.
Urban One, which operates its radio business under the brand Radio One, purchased R&B station WTLC-FM 106.7, hip-hop station WHHH and gospel station WTLC-AM in 2001.
The on-air content of WHHH made a move on the FM dial this week from 96.3 to 100.9. Urban One sold its 96.3 FM license to the Bible Broadcasting Network for $3.2 million—another transaction approved by the FCC Thursday—to be ready to adhere to the FCC's multiple ownership rule.
In Indianapolis, no company is allowed to own more than five FM stations or five AM stations.
Urban One's new FM lineup is made up of WIBC-FM 93.1, WLHK-FM 97.1, WHHH-FM 100.9, WYXB-FM 105.7 and WTLC-FM 106.7. WFNI-FM 93.5 and 107.5 are broadcast via translators W228CX and W298BB, and translator stations are not counted as FM stations for the purpose of the FCC's multiple ownership rule.
The Top 40 "Radio Now" format previously heard at 100.9 was retired.
The Bible Broadcasting Network plans to use the call letters WYHK at 96.3.
Emmis, which changed its name from Emmis Communications Corp. to Emmis Corp. between the announcement of the sale and Thursday's FCC approval, now owns two radio stations: an AM contemporary gospel station and an FM affiliate of ESPN, both in New York City.
Founded in Indianapolis in 1980, Emmis once owned 20 U.S. radio stations.
Last week, Emmis dismissed eight employees from its Indianapolis radio stations, including longtime news reporter Eric Berman.
An internal memo obtained by the IBJ indicated that Emmis made the personnel moves because Urban One doesn't have positions for the workers in its post-acquisition plans.
Please enable JavaScript to view this content.