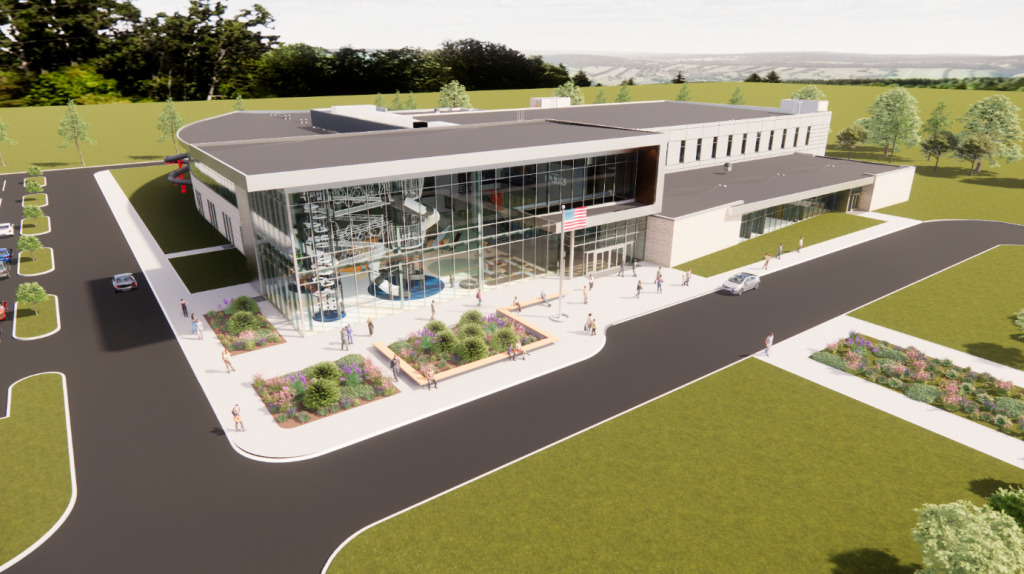 The Fishers City Council on Monday night approved project agreements for three major developments announced last week, along with an economic development agreement for a compounding pharmacy looking to move to the city.
Here is a roundup of the votes.
Fishers Community Center
The city council voted 7-1 with one abstention to approve a project agreement for the proposed $60 million Fishers Community Center.
Plans call for the 105,000-square-foot community center to include a dog park, indoor playground, gymnasium and an aquatics facility.
Groundbreaking for the community center is planned this fall at Johnson Farms on Hoosier Road near East 121st Street. It is expected to open in the spring of 2025.
Councilor Jocelyn Vare explained her no vote saying that while she supported the community center, she wanted to delay the vote until the city council's July meeting to allow for a "full financial review by the finance committee and this body and the opportunity for public comment to happen."
The finance committee, which advises the city council on financial matters, reviewed the community center's financial data during its June 14 meeting.
Vare moved to delay the vote on the community center until next month. Her motion failed 6-2, with Councilor Crystal Neumann joining Vare in supporting the motion to postpone the vote.
"I want it to move forward in the right way responsibly," Vare said.
Council member Pete Peterson abstained because his employer, Fishers-based RQAW Corp., is a design partner on the project.
The city estimated the cost of the community center would not exceed $60 million. It will be paid for through city-issued bonds following a build-operate-transfer agreement that would end in 2026.
A build-operate-transfer agreement—which was authorized by a 2017 state law—is a form of public-private partnership that shifts the burden of cost overruns to a developer.
CityView and District South
The city council unanimously approved project agreements for two major developments in the downtown development district.
The projects include a $90 million age-restricted luxury apartment building called CityView and a $32.5 million "urban village" called District South.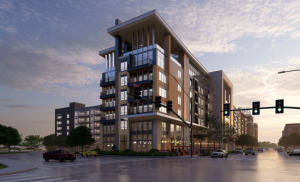 CityView, as proposed by the HighGround subsidiary of Carmel-based developer Hageman Group, will be a six-story building along East 116th Street at Lantern Road. Plans call for 184 apartments for residents 55 and older, 16,000 square feet of first-floor commercial space and a 280-space parking structure with electric-vehicle charging stations.
HighGround hopes to break ground on CityView in February 2024 and complete it by spring 2026.
"I think we've got a project here that's a perfect need for Fishers," HighGround President Tom Dickey told the city council.
A proposed economic development agreement calls for the city to support the CityView project by issuing up to $25.7 million in developer-backed and city-backed bonds.
District South is a redevelopment project by Rebar Development that is expected to replace six "vacant, blighted" properties on the south side of South Street between Lantern Road and the Nickel Plate Trail, about two blocks south of 116th Street. The development calls for five buildings totaling 133,320 square feet.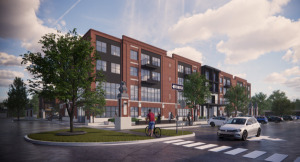 The village will be anchored by a four-story mixed-used building that will be used as a headquarters for The Annex Group, which was founded in 2006 and develops workforce, affordable and student housing communities across the country. The company plans to relocate from its office at 409 Massachusetts Ave. in Indianapolis.
A proposed economic development agreement calls for the city to support the District South project by issuing up to $9.4 million in city-backed bonds.
Rebar expects to break ground on District South in fall 2023 and begin welcoming residents and businesses in early 2025.
The city council will consider bonds for the CityView and District South projects at a future meeting.
Pure Pharmacy LLC
The city council also unanimously approved an economic development agreement for Pure Pharmacy LLC, which plans to relocate its operations from Carmel to Fishers, where it plans to hire 50 people and increase its drug-compounding capacity.
The company plans to spend $4.5 million to lease and equip about 21,000 square feet in a Patch Development building under construction in Fishers Metro Park, at East 96th Street and Masters Road near the Indianapolis Metropolitan Airport.
Pure Pharmacy agreed to relocate 27 employees who make an average of $31.50 per hour and hire an additional 50 people who will be paid an average hourly wage of at least $28.14. The new jobs will focus on compounding, compliance, dispensing and support.
As part of the agreement, Fishers will provide Pure Pharmacy with a five-year personal-property tax abatement that will save the company 100% in the first year, 80% in the second, 60% in the third, 40% in the fourth and 20% in the fifth.
Clarification: This story has been updated to include more context for Councilor Jocelyn Vare's reason for voting against the Fishers Community Center project agreement.
Please enable JavaScript to view this content.