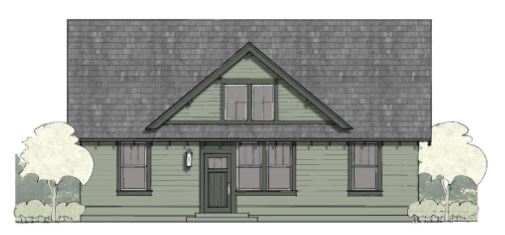 Florida-based Advenir Oakley Development LLC is proposing to construct a rental home community in the Legacy development on the northeast side of Carmel.
The developer filed plans with the city to build 230 single-family attached and detached homes and 120 garden-style apartments. The residential community would be called Leo Living Cottages and Multifamily.
The proposal will be presented to the Carmel Plan Commission on Sept. 20.
The 400-acre Legacy mixed-use development has been in the works for more than a decade. Current housing communities include multiple single-family home subdivisions and the $28 million Legacy Towns & Flats, which opened in 2010.
The 32-acre build-to-rent project would be on the north side of Legacy, which is along the south side of East 146th Street and west of River Road.
Advenir Oakley will also propose constructing a 1,500-square-foot clubhouse with a leasing office and a fitness center that would anchor a 1,950-square-foot swimming pool.
The amenities would be for residents of the build-to-rent community, who would not be permitted to use recreational facilities in other parts of Legacy.
LEO Living Cottages and Multifamily would also have pocket parks, open space and landscaping.
The development would include cottage, duplex, carriage and townhouse-style homes that would have one, two and three bedrooms and range in size from 1,064 to 2,173 square feet.
The Legacy Planned Unit Development controls zoning at the site, and Advenir Oakley will ask for several amendments to the PUD at the Carmel Plan Commission meeting.
The amendments include increasing the number of dwelling units allowed at Legacy from 1,250 to 1,447, according to documents filed with the city.
Legacy residents who contacted the city via email expressed concerns about traffic and property values, according to documents filed by the city in the project's information packet.
The project adds to the number of build-to-rent communities proposed in recent weeks in Hamilton County.
On Aug. 22, Ohio-based AMH Development LLC presented initial proposals to the Noblesville City Council for two rental-home communities that would total up to 168 new houses.
Corporate ownership of single-family homes has become a contentious topic. Fishers Mayor Scott Fadness requested a review earlier this year of large out-of-state investors who buy homes and offer them as rentals.
Advenir Oakley formed in 2020 following a merger between Miami-based Advenir Living and Birmingham, Alabama-based Oakley Group. The company currently has build-to-rent communities in Alabama, Georgia, South Carolina and Texas.
Please enable JavaScript to view this content.