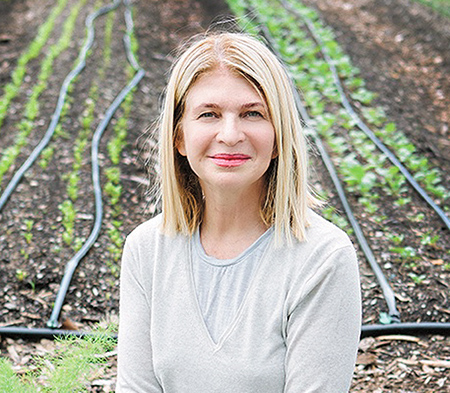 A restaurateur, a chef and two restaurants from Indianapolis were among those named Wednesday as semifinalists for the James Beard Awards—often referred to as the Oscars of the restaurant industry.
A panel of judges will narrow the lists of finalists to smaller group of finalists from which winners will be selected. Finalists will be announced March 25 and winners will be named May 4 at a gala in Chicago.
Love Handle and Beholder, the two restaurants named as semifinalists, are newcomers to the James Beard awards while Patachou Inc. owner Martha Hoover and chef Abbi Merriss are repeat honorees.
The breakfast/brunch/sandwich shop Love Handle was named one of 20 semifinalists in the Outstanding Hospitality category. Owners Chris and Ally Benedyk opened the restaurant in 2015. It was originally on East 10th Street before moving to 877 Massachusetts Ave.
Beholder, owned by chef Jonathan Brooks and sommelier Josh Mazanowski, was named one of 20 semifinalists in the Outstanding Wine Program category. The restaurant, at 1844 E. 10th St., opened in 2018.
Hoover was named one of 20 semifinalists in the Outstanding Restaurateur category for the fifth straight year and the sixth time overall.
Hoover's establishments include Cafe Patachou, Petite Chou, Public Greens, Bar One Fourteen and Napolese.
Merriss was named one of 20 semifinalists in the Best Chefs Great Lakes category, which includes Indiana, Illinois, Michigan and Ohio.
Merris, chef at Bluebeard at 653 Virginia Ave. in Fletcher Place, has been named a semifinalist for the past four years.
No person from an Indianapolis restaurant has advanced beyond semifinalist status in the Beard honors. St. Elmo Steak House owner Stephen Huse won a special achievement "America's Classics" award in 2012.
Please enable JavaScript to view this content.