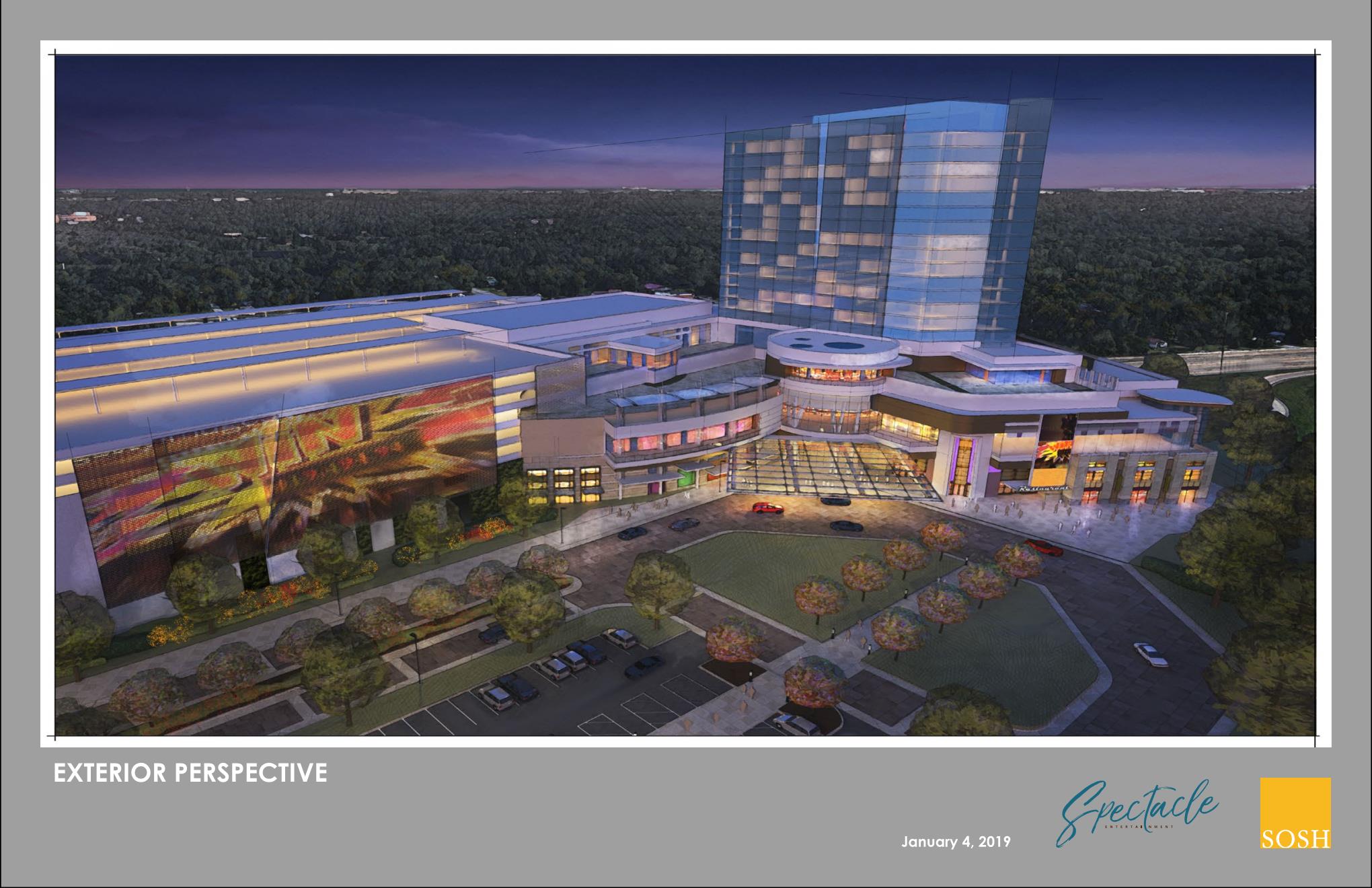 The Indiana Gaming Commission is reviewing whether to revoke the license of a casino company that owns the two riverboat casinos in Gary and is involved with constructing the new land-based casino there after one of the company's executives was federally indicted.
The Indiana Gaming Commission announced Tuesday that it has suspended the gambling license of Spectacle Entertainment Vice President John Keeler after he was indicted on several federal campaign finance charges and the company put him on administrative leave. The regulators also said that the ability of Spectacle to keep its gambling license in the state "is in question."
"This matter is extremely serious," Indiana Gaming Commission Executive Director Sara Gonso Tait said in a statement.
Spectacle Entertainment, which was founded by former Centaur Gaming CEO Rod Ratcliff and Keeler in 2018, is operating the Majestic Star I and Majestic Star II casinos on Lake Michigan and is constructing a $300 million land-based casino that will replace those riverboats.
Ratcliff served as CEO and chairman of Spectacle Entertainment until June, when he quietly resigned. Jahnae Erpenbach, who is the former senior vice president and general manager of gaming at Centaur Gaming, which has been named in the indictments, became the new Spectacle CEO and chair following Ratcliff's departure.
Spectacle Entertainment is also the parent company of Spectacle Jack, which is building a $125 million casino near Interstate 70 and State Road 46. Florida-based Hard Rock is partnering with Spectacle Jack on the 100,000-square-foot casino.
The Gaming Commission said in its statement Tuesday that it plans to continue to work with federal agencies "to ensure that all individuals associated with Indiana casinos are held accountable for any unlawful acts."
The commission is also conducting its own investigation into Spectacle Entertainment and former Centaur Gaming executives.
"To say the allegations outlined in the court documents are disappointing is a vast understatement," Tait said in the statement. "Mr. Keeler's indictment and the separate suitability matters under investigation by our agency create an unprecedented set of negative circumstances."
The Gaming Commission awarded the Terre Haute casino license to Spectacle Jack in May after requiring Ratcliff and Keeler to divest their interests in Spectacle Jack. At the time, Keeler and Centaur Gaming were already believed to be connected to an existing federal investigation into campaign finance violations.
The U.S. Attorney's Office for the Southern District of Indiana on Tuesday announced the charges against Keeler and former state Sen. Brent Waltz.
Keeler, 71, has been charged with one count of conspiracy to make illegal corporate contributions, false statements and to obstruct justice; one count of making illegal corporate contributions; one count of obstruction of justice; and one count of making false statements.
Waltz, 47, has been charged with one count of conspiracy to make conduit contributions, false statements and to obstruct justice; one count of making and receiving conduit contributions; one count of obstruction of justice; and two counts of making false statements.
The indictments are related to an earlier investigation that became public in January when Republican strategist Chip O'Neil, a vice president at Strategic Campaign Group, pleaded guilty to conspiracy in federal court in Virginia. He admitted to helping use conduits for illegal corporate donations to a U.S. House candidate in Indiana.
Court documents did not initially reveal the candidate, but Federal Election Commission records indicated the recipient of the funds was Waltz, a Republican who unsuccessfully ran for Indiana's 9th Congressional District in 2016.
Court records also implicated an unnamed Indianapolis gambling company and its vice president and general counsel as part of the scheme. The Indiana Gaming Commission later acknowledged that company was New Centaur LLC, which at the time owned two race track casinos in Indiana, and the executive was Keeler.
According to the U.S. Attorney's Office, Keeler worked with Maryland-based political consultant Kelley Rogers—who worked with O'Neil at Strategic Campaign Group—to transfer thousands of dollars from the accounts of New Centaur to Rogers, who then contributed that money to Waltz's 2016 congressional campaign.
Rogers allegedly created fake invoices and agreements to make it appear like he was providing services for New Centaur and recruited straw donors to each contribute $2,700 to Waltz's campaign. That was the federal maximum contribution limit at the time.
According to the federal indictment, a total of 15 straw donors were involved, including three of Waltz's relatives and one of his business associates. The straw donors are not named in the indictment. The straw donors were allegedly reimbursed by Rogers, who used the money he received from New Centaur.
New Centaur transferred a total of $79,500 to entities controlled by Rogers for the scheme, according to the indictment, but Rogers allegedly kept about $33,000 of that to pay for his consulting fees for his services to Waltz's campaign.
Rogers allegedly flew to Indianapolis from Washington, D.C. on April 10, 2015, to meet with an unnamed New Centaur executive at the airport to arrange the scheme. New Centaur paid for the plane ticket, according to the indictment.
Please enable JavaScript to view this content.