A global not-for-profit is moving into Indianapolis with a goal of helping local companies as they shift from the start-up phase to high-growth mode.
Launched in 1997, scale-up accelerator Endeavor has established a presence in nearly 40 markets worldwide.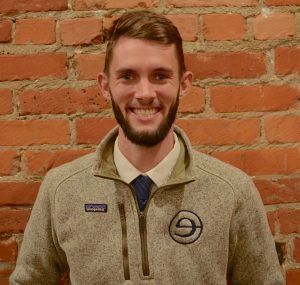 Endeavor started by helping small companies in developing areas and came to the U.S. in 2011 to assist companies outside New York and Silicon Valley.
In 2015, the accelerator network opened a Louisville office, and in 2019, it began working with its first Indianapolis company, sales management software firm Costello, which was acquired by Atlanta-based SalesLoft in November.
Costello was the sole Indianapolis company in Endeavor's first Midwest cohort—which concluded in October—along with four companies from Louisville and one from Lexington.
Indianapolis resident Jake Budler became Endeavor's entrepreneur selection and growth associate overseeing the Midwest last year and is looking to intensify efforts to work with central Indiana companies this year.
"In the last six months, Endeavor has really intensified its efforts in Indianapolis, Louisville and Cincinnati," Budler told IBJ. "We have an amazing business-to-business [software-as-a-service] community in Indianapolis that we think we can draw from. It's super-strong here, but they still have some challenges like raising capital that we think we can help with."
Endeavor, which helps companies access talent and capital but takes no equity, is hunting for six to eight companies for its second Midwest cohort, an eight-month mentoring program that begins April 23. Budler expects up to 30 applications for the cohort.
Scaleups can apply for the second Midwest cohort until March 1 on Endeavor's web site.
"We'd like to have at least two companies for our second cohort from Indianapolis," Budler said. "We're looking for companies that have come out of startup with [annual] revenue between $200,000 and $2 million. Our focus is high-impact entrepreneurs."
Officials from professional services firm Ernst & Young and Innovatemap, an Indianapolis-based digital products development agency, will help members of Endeavor's Midwest cohort with business plan and operation assessment and help with charting their next step.
In addition to the mentoring, Budler is hopeful the regional collaboration of the companies in the cohort will spur growth for all involved.
"I know that Cincinnati, Louisville and Indianapolis are different markets, but we think the companies involved in the cohort could really benefit from some collaboration," said Budler, a Wabash College graduate. "We feel there are some strengths across the region that can be leveraged."
In addition to mingling with scaleups from the region, Budler said cohort members also get to tap into program alums.
"One of the big value-adds to our cohort members is to tap into a super strong entrepreneur ecosystem with a lot of companies that were just in the seed and scale-up phase that they are now in," Budler said. "We think this kind of collaboration, networking and mentoring can really fuel growth."
Please enable JavaScript to view this content.