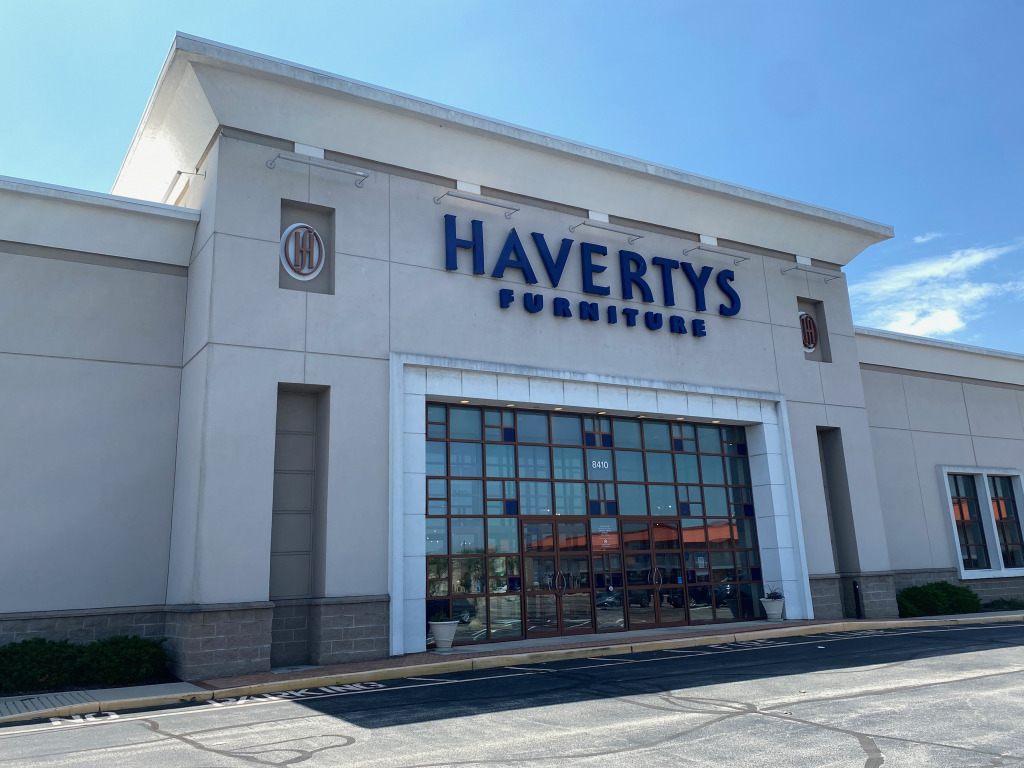 The site of a former Marsh Supermarkets store that's been partially occupied by an Aldi grocery since 2019 is set to be filled by a second tenant.
Havertys Furniture, an Atlanta-based retailer that has one Indiana location, plans to exit its building in the Castleton Commons shopping center and move less than a mile to the Clearwater Springs shopping center southwest of the intersection of 82nd Street and Allisonville Road.
The Aldi at 5151 E. 82nd St. takes up 22,000 square feet of the former Marsh that closed in 2017. Havertys, which operates more than 100 stores in 16 Southern and Midwestern states, will occupy 41,000 square feet. Construction work by Jaco General Contractor Inc. is under way.
Keith Fried, senior leasing associate at McCrea Property Group, assisted in the deal that will relocate Havertys. He said the level of visibility along 82nd Street appealed to the furniture retailer founded in Atlanta in 1885. Attempts to reach Havertys officials were unsuccessful.
Havertys will depart a 47,000-square-foot building at 8410 Castleton Corner, which is part of the Castleton Commons retail center that includes Floor & Decor and Dave & Busters locations.
Arizona-based ArciTerra Cos. leases buildings at Castleton Commons. Jon Lanmore, CEO of ArciTerra, said multiple potential tenants are interested in the building where Havertys opened in 2005.
A Service Merchandise department store occupied the building until that company's demise in 2002.
Marsh closed the Clearwater Springs store in mid-2017 after the company filed for bankruptcy. The space initially was discussed as a potential Kroger location, but those plans stalled.
Please enable JavaScript to view this content.