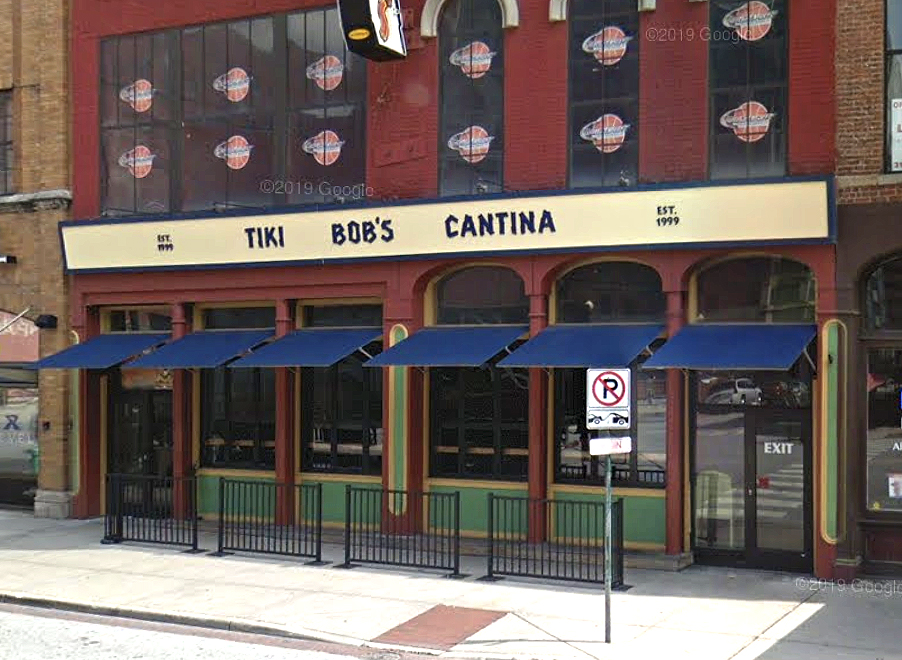 The Marion County Health Department has cited two downtown bars, Tiki Bob's Cantina and the Patron Saint, for violations of the county's COVID-19 health restrictions amid crowds gathering for NCAA tournament games.
Health department employees found multiple violations during Saturday night inspections at Tiki Bob's, 231 S. Meridian St.; and at The Patron Saint, 250 S. Meridian St., the health department said.
In notices issued following the inspections, the health department said both establishments violated the rules by failing to enforce social distancing requirements; failing to require that masks be worn indoors; and allowing patrons to congregate rather than remaining seated.
The Patron Saint was also cited for operating over the 50% capacity limit for bars and nightclubs; allowing for walk-up bar service rather than the required table service; and failing to keep adequate distance between patrons and that night's performer.
Health Department spokeswoman Aliya Wisher said via email that both clubs were "very cooperative in correcting violations" and neither of them were issued fines or license suspensions.
The Patron Saint and Tiki Bob's did not immediately respond to messages seeking comment Friday afternoon.
The health department has also issued other COVID-19-related citations recently.
Last month it cited the Bottleworks district after thousands of people crowded into the Mass Ave area to watch the NCAA men's basketball tournament during an event called BWBBallBash. A repeat inspection the following day showed that Bottleworks had corrected the violations, the health department told IBJ last month.
Also in March, the health department shut down two other bars for what it called "significant and repeat violations" of pandemic-related health orders. Those bars were After 6, at 247 S. Meridian St.; and Casba Bar, at 6319 Guilford Ave. in Broad Ripple.
Wishner said both After 6 and Casba Bar have since submitted risk mitigation plans and have been cleared to reopen.
Please enable JavaScript to view this content.