As Election Day nears, incumbent Indianapolis Mayor Joe Hogsett has raised nearly a six-figure sum in a seven-day time span.
Campaign finance records show that Hogsett, a Democrat seeking a second term, raised $93,250 from Oct. 24 through Wednesday. Hogsett's opponent, Republican state Sen. Jim Merritt, raised $19,367 in the same time frame.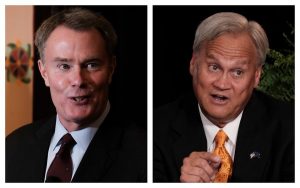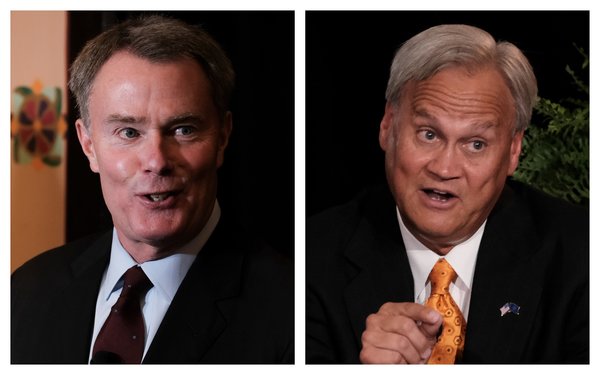 Hogsett's biggest donor in the last few days was Indianapolis businesswoman and philanthropist Christel DeHaan, who gave him $30,000.
DeHaan, who is the founder and former CEO of not-for-profit Christel House International, has regularly donated to politicians, but typically has given more to Republicans. Some Republicans she has supported in the past include Gov. Eric Holcomb, Secretary of State Connie Lawson, former Gov. Mitch Daniels and the Indiana House Republican Campaign Committee.
But she also has supported some Democrats, such as state Rep. Greg Porter, who represents part of Indianapolis.
Hogsett also received $10,000 from Jim Irsay, owner of the Indianapolis Colts, and $1,000 from the Indianapolis Colts during the past week.
Merritt has repeatedly been out-fundraised by Hogsett, who had nearly $1 million cash on hand at the end of the last reporting period earlier this month, while Merritt had about $150,000.
Election Day is Tuesday, but early voting is available through Monday.
Please enable JavaScript to view this content.