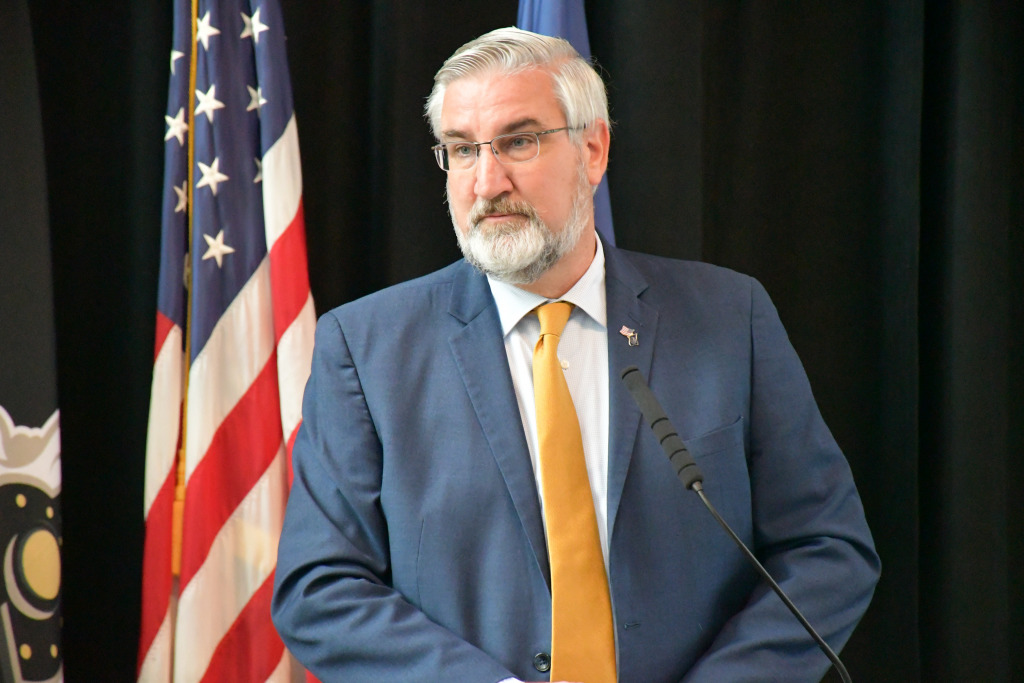 Gov. Eric Holcomb and other state officials plan to join global leaders next week at the United Nations Climate Change Conference of the Parties, or COP27, in Egypt, marking the first time an Indiana governor has attended the annual summit.
Holcomb and Secretary of Commerce Brad Chambers are scheduled to arrive in Egypt on Sunday to meet with business prospects, industry leaders and workforce development partners in Cairo and Sharm El Sheikh, the location of the conference, the governor's office said.
In two keynote addresses planned next week, Holcomb will tout the state's clean energy initiatives, discuss Indiana's role in building the future of electric vehicles and pitch the state as an attractive investment location for international companies.
"As a home to thriving innovators on the cutting edge of transportation technology, we seek to be a global hub where the welcome mat is rolled out to partners who want to create the future and collaborate to build it," Holcomb said in a press release.
Holcomb plans to advance "clean energy and technology-focused discussions" as part of a corporate roundtable with companies and entities doing business in Indiana, including AES Corp., Indiana University and Indianapolis-based agricultural chemical company Corteva Agriscience.
The trip comes as the state plans to launch the second phase of Mammoth Solar, a $1.5 billion solar farm project in northwest Indiana. Isreali-based Doral Renewables LLC is in the process of developing 13,000 acres in Pulaski and Starke counties, although the development faces intense opposition from some local groups.
Indiana is also working with a Midwest coalition to try to land federal funding for a regional hydrogen hub.
While Indiana ranks high in new clean energy projects, the state also ranks first in the Midwest and No. 8 in the U.S. in carbon emissions per capita, according to the U.S. Energy Information Administration. Indiana also relies on coal for almost half of its electricity needs.
The visit also comes as the state actively pursues companies to anchor their operations in a planned 7,000 acre tech district in Boone County.
This will be the governor's third international trip since August, when he visited Taiwan and South Korea to tout Indiana's business-friendly environment. Last month, he traveled to Germany and Switzerland to advance business discussions with medical device companies in Indiana.
The cost of the trip is covered by private donations to the Indiana Economic Development Foundation, the governor's office said.
The week-long UN conference is expected to draw 45,000 people representing UN member countries, businesses, scientists and indigenous communities. Now in its 27th year, the climate summit previously led to the passage of the Paris Climate Accords, an international treaty signed in 2015 in which dozens of developed countries pledged to drastically reduce their carbon emissions.
Please enable JavaScript to view this content.