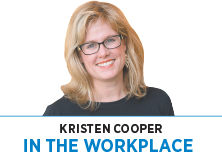 Have you ever lost a deal because of a gender double standard? You walk away thinking: "Did that just happen? What could I have done differently?" Then you realize your encounter resonates with other stories of gender discrimination in the startup space, that you keep hearing similar experiences from fellow entrepreneurs.
Yours was another instance of ongoing structural problems that government leaders, investment funds, angel investors and startup communities need to stop ignoring if we're going to purposefully eliminate gender inequity and grow the economy.
"We would love to invest in more female founders!"
An investor at a firm said this to me last month. He also shared that the overwhelming majority of investments in the company's portfolio were in male founders. Having heard and seen something similar many times before, I asked him what strategy was in place to invest in more female founders. He respectfully answered, "We don't have one." I responded by reminding him of the advice he had given me over a year ago, "If you don't have the right strategy in place, it will be impossible to achieve the prescribed outcome."
Investment fund management continues to be male dominated, and, unsurprisingly, funds go primarily to male founders. Things don't change because those with power don't have a strong impetus to upset the status quo.
Lip service to gender equity is not the same as a plan to achieve gender equity. But when it comes to gender equity, too many men in positions of power are satisfied with words rather than actions. If there isn't a strategy in place to invest in more female founders, why would anyone expect change? While women founders are frustrated with this lack of diversity in leadership and consequent lack of funding, their need for investment limits their ability to push back.
"We just don't see as many women apply to pitch."
It's not surprising that a lot of female founders don't want to go to pitch competitions organized and judged by the same investors who haven't been funding women.
Why are so many funding opportunities reduced to a competition format that mimics a bad reality television show? Simply put, female founders don't have good reason to trust investment firms and leaders that are having difficulty with gender equity.
But it isn't just that these funders don't support women founders; it's that the advice they offer to female founders often reflects an unwillingness or inability to understand the new markets and problems that women founders are addressing.
So many times, I have heard and seen an investor offer advice that would exhaust resources and distract female founders from their company's core mission—all because the investor either doesn't understand an unfamiliar market or is unreflective about the sexism baked into their advice.
It may be time for them to contract with women leaders who are on the ground, hosting programs that prepare women founders to become investor ready. They have already built trust and demonstrated a commitment to gender equity. Give these organizations money to invest in female founders.
"You're not at product market fit yet."
Inside, female founders are cringing when they hear this after they've just pitched for pre-seed funding. Outside, they are nodding respectfully because they know that while the investor makes no sense, he has all the power.
Followers, sales, and sustainability are all proof that there is a group of people who want, need and are willing to pay for a product or service. Yet, investors condescendingly say that numbers haven't doubled year over year. A self-funded, bootstrapped founder does not have the money to invest in the marketing and sales necessary to get to product market fit. Even after a few years in business. Think about how much it costs to hire full-time marketing and sales staff. Now add the cost of multiple forms of advertising.
If investors truly revered bootstrapping, they would reward founders who have proven a concept and tapped into a market—especially an underserved market with scalable potential.
Investors certainly wouldn't tell founders they aren't growing fast enough. Yet, often, investors prefer to fund vaporware and unrealistic proformas addressed to familiar markets—at a 90% fail rate—rather than the bootstrapped female founder.
When investors continue to pour 97% of their money into male-owned startups, statements such as "you're not at product market fit yet" and the advice that comes with it often rings hollow to the female founder. It increasingly sounds less like a recommendation and more like an excuse to hold women founders to different standards than men.
Solutions
If we want more female founders (and funding for them), we need to recognize the problem, commit to structural change, be accountable and increase diversity in leadership. Investment funds can implement strategies to hire more female decision makers, provide ongoing diversity, equity and inclusion training to all staff, allocate funding specifically for women, invest much earlier and broaden the scope of industries they invest in.
Individual investors have the power to transform the pre-seed stage when they understand inequity, are committed to the mission of the company and understand new markets.•
__________
Cooper is founder and CEO of The Startup Ladies.
Please enable JavaScript to view this content.