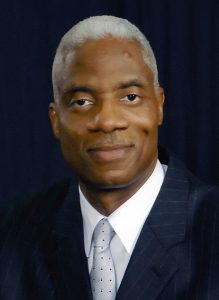 The Indianapolis-based Center for Leadership Development has spent more than 40 years helping African American students excel in education and their lives—and it has received support from the Lilly Endowment from the beginning.
But now, the endowment has made what officials are calling a "transformational" $11.6 million investment in the organization, which will help it expand the number of students it serves, put satellite locations in particularly needy neighborhoods, take programs directly into schools and expand their center to create more spaces for classrooms and tutoring.
Host Mason King talks with the group's president, Dennis Bland, about those expanded programs as well as how the Center for Leadership Development will do more to mentor students once they're in college. The Lilly grant will also seed an endowment for the group.
You can read more about the Lilly grant at IBJ here.
Click here to find the IBJ Podcast each Monday. You can also subscribe at iTunes, Google Play, Tune In and Spotify. Here are some of our recent podcasts:
IBJ Podcast: The new owner of WISH is investing $3 million. He explains why.
IBJ Podcast: Roger Penske wants to create an 'entertainment capital' in Speedway. What does that mean?
IBJ Podcast: Pete the Planner on the five deadly sins of money management
IBJ Podcast: Have you seen this guy painting on the Circle? That's no accident.
IBJ Podcast: The latest on Indy's downtown restaurant scene—what's coming, what's going
(Photo courtesy of Center for Leadership Development)
Please enable JavaScript to view this content.