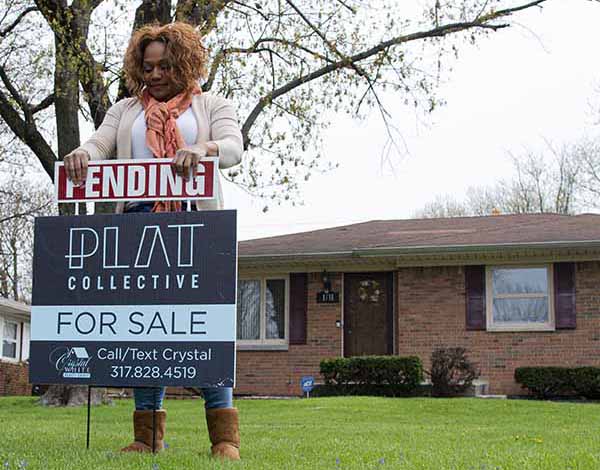 Home sales in central Indiana have tumbled since the coronavirus crisis told hold in March. Home showings have cratered. The number of owners deciding to list their homes for sale has slumped well below average. That said, people are still buying and selling homes in central Indiana, even as public officials ask us to severely limit personal contact and any non-essential travel outside the home.
How are homes still moving? Good real estate agents are nothing if not entrepreneurial, and they've created some clever workarounds. What used to be a face-to-face, high-touch business has gone mostly remote and digital. Some owners are taking a more active role in marketing. Some closings now have more in common with the drive-through window at Portillo's than a suit-and-tie office meeting.
To help explain these abrupt strategic maneuvers and what it will take to get the market back on track, IBJ Podcast host Mason King interviewed two of the best-connected people in the local real estate market: Shelley Specchio, CEO of MIBOR, and Jim Litten, president of F.C. Tucker Co. Inc. And IBJ's Mickey Shuey has more on the topic from the perspective of agents as they try to navigate these changes.
Click here to find the IBJ Podcast each Monday. You can also subscribe at iTunes, Google Play, Tune In and Spotify. Here are some of our recent podcasts:
IBJ Podcast: The pressures of working and parenting at home in a pandemic
IBJ Podcast: What you need to know about unemployment now
IBJ Podcast: Sahm's—one restaurant company's story about the impact of coronavirus
IBJ Podcast: Pete the Planner talks about the virus, the impact on the economy and what to think about your portfolio
IBJ Podcast: How can companies survive the economic calamity of COVID-19?
IBJ Podcast: These downtown hotel projects appear stalled
Please enable JavaScript to view this content.