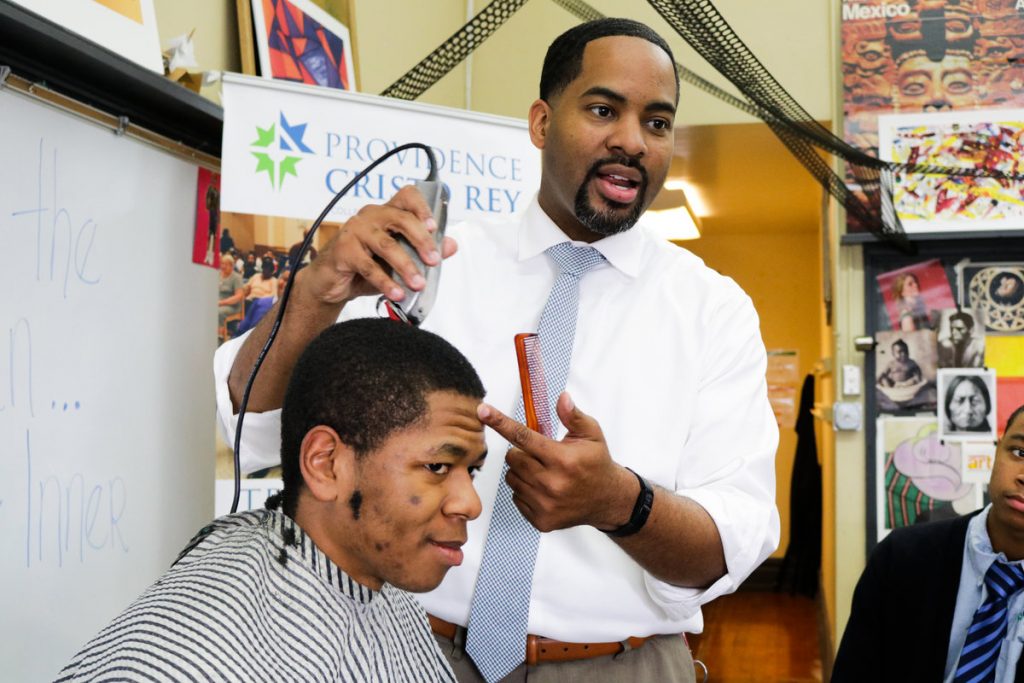 Fred Yeakey learned early in his teaching career that one way to have in-depth conversations with his students was to cut their hair. Something about the give-and-take that occurs during that interaction allowed kids to open up in ways he hadn't seen before.
And so was born Mr. Yeakey's barbershop—a program the educator has taken with him as he's changed schools.
Today, at Providence Cristo Rey High School, where Yeakey is vice principal of culture and mission, a handful of students gather weekly after school. Some get their hair cut. Others are just there for the conversation about sports, school, trauma, jobs and life.
Mr. Yeakey talks with host Mason King about why the barbershop works, what he's learned from his students and how the program could be used at other schools.
Read more about Mr. Yeakey in this story from reporter Samm Quinn.
Click here to find the IBJ Podcast each Monday. You can also subscribe at iTunes, Google Play, Tune In and Spotify. Here are some of our recent podcasts:
IBJ Podcast: This AI whiz chose Indy over Silicon Valley. He explains why.
IBJ Podcast: How a former cop came to lead the area's top-selling real estate team
IBJ Podcast: Pete The Planner on how to prepare for the next recession
IBJ Podcast: Upland expands Indiana footprint as it sends beer overseas
IBJ Podcast: Don Brown's newest venture combines his two passions—health and technology
Please enable JavaScript to view this content.