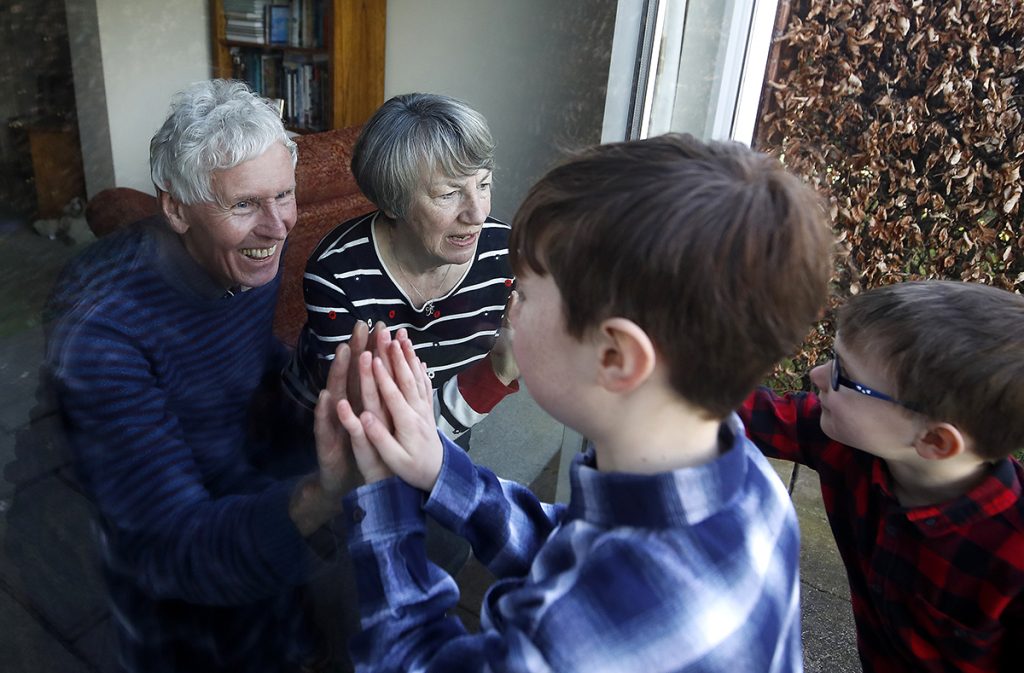 Conversations around the family dinner table during the coronavirus crisis have taken on incredibly high stakes. Deciding whether or not the kids can see Grandma and Grandpa over the weekend now requires research into the latest physical distancing guidelines and any chronic conditions they might have. Deciding whether or not to play baseball or basketball in youth summer leagues requires a serious calculation of the risks and rewards, as well as a working knowledge of all of the precautions that coaches and venues will take. Some families are agonizing over whether to let their young children go back to daycare. Some already are weighing what to do when—or if—schools open in the fall.
For this week's edition of The IBJ Podcast, host Mason King asked local families to share the questions they've been wrestling with—and added a few of his own. The topics above are all covered, as well as best practices for wearing masks, eating at restaurants and taking safe vacations. Our experts this week are Heidi Hancher-Rauch, who is an associate professor and director of the public health program at the University of Indianapolis, and Kara Cecil, an assistant professor of public health at University of Indianapolis. Both have families with kids and are willing to share the thought processes that have led to their decisions on these vital questions.
Click here to find the IBJ Podcast each Monday. You can also subscribe at iTunes, Google Play, Tune In and Spotify. Here are some of our recent podcasts:
IBJ Podcast: Holcomb campaign faces peril of managing COVID crisis in public spotlight
IBJ Podcast: Wedding season walloped by COVID leads to postponements, tears, pizza parties
IBJ Podcast: The rent is due, and tenants are struggling as unemployment soars
IBJ Podcast: What will restaurants, offices look like after economy reopens?
IBJ Podcast: How buying and selling homes has changed in the COVID era
IBJ Podcast: The pressures of working and parenting at home in a pandemic
IBJ Podcast: What you need to know about unemployment now
IBJ Podcast: Sahm's—one restaurant company's story about the impact of coronavirus
IBJ Podcast: Pete the Planner talks about the virus, the impact on the economy and what to think
Please enable JavaScript to view this content.