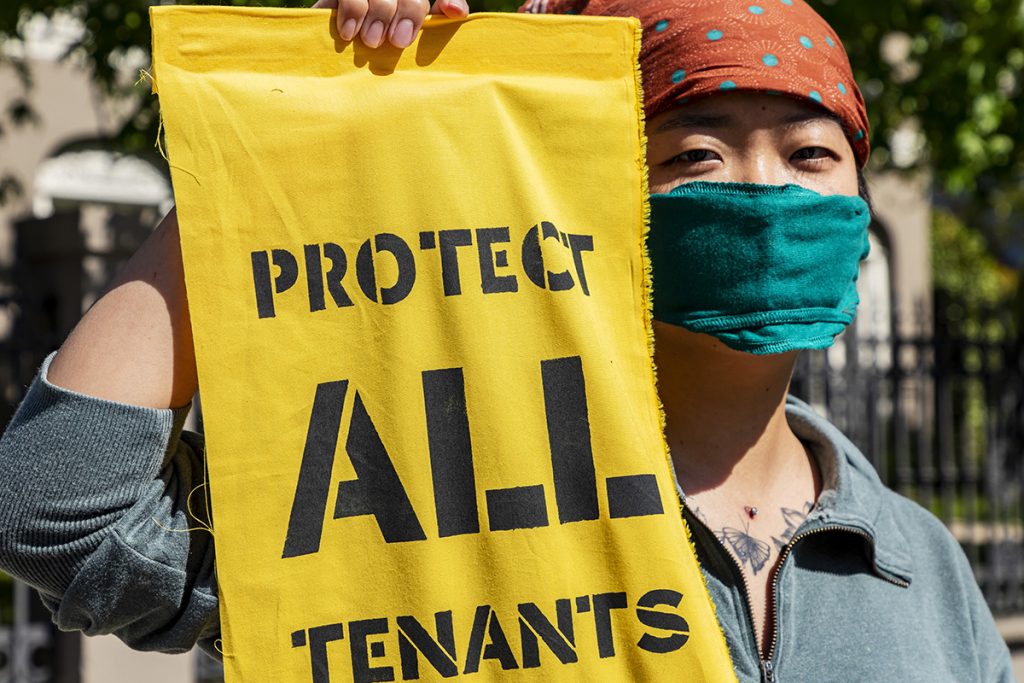 As the economy swan-dives into a deep recession due to the coronavirus crisis, many of the people who live in apartments or rented homes find themselves in a frightening bind. Unemployment has surged in the working-class sectors, making it difficult for tens of thousands of tenants in Indiana to make their monthly rent payments. According to industry estimates, about 8% to 10% of renters were delinquent on their April rents, both in Indiana and nationwide.
Tenants in Indiana have been shielded from eviction since mid-March thanks to a moratorium issued by Gov. Eric Holcomb. But that doesn't make their past-due rents go away. Advocates for both low-income residents and for landlords say more must be done to aid renters. Both sides are working their political connections to establish an emergency rental assistance program, that would help tenants cover the rent and keep revenue flowing for apartment owners.
For this week's edition of The IBJ Podcast, host Mason King interviews Lynne Peterson, president of the Indiana Apartment Association, and Andrew Bradley, policy director for Prosperity Indiana, about the need for assistance and the fix that both tenants and landlords find themselves in.
IBJ's Samm Quinn has more on the rent crisis in Indiana and the push for rental assistance.
Click here to find the IBJ Podcast each Monday. You can also subscribe at iTunes, Google Play, Tune In and Spotify. Here are some of our recent podcasts:
IBJ Podcast: What will restaurants, offices look like after economy reopens?
IBJ Podcast: How buying and selling homes has changed in the COVID era
IBJ Podcast: The pressures of working and parenting at home in a pandemic
IBJ Podcast: What you need to know about unemployment now
IBJ Podcast: Sahm's—one restaurant company's story about the impact of coronavirus
IBJ Podcast: Pete the Planner talks about the virus, the impact on the economy and what to think about your portfolio
IBJ Podcast: How can companies survive the economic calamity of COVID-19?
IBJ Podcast: These downtown hotel projects appear stalled
Please enable JavaScript to view this content.