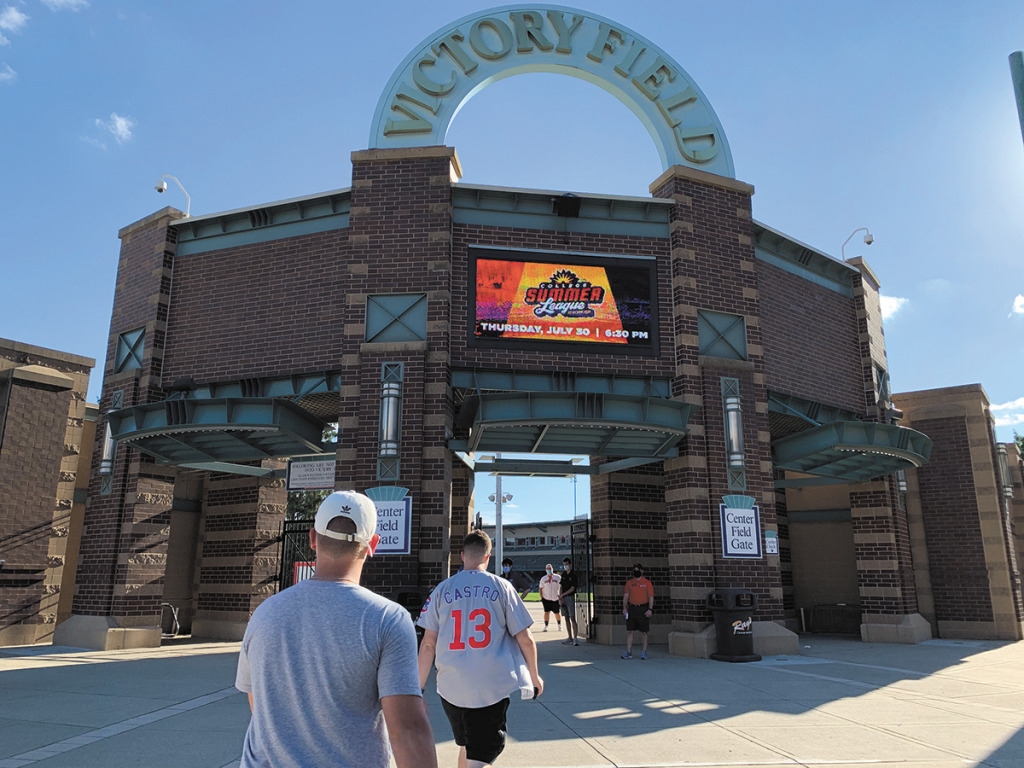 The broadcast schedule for the Indianapolis Indians will feature 35 televised games on WNDY-TV Channel 23 or WISH-TV Channel 8, the Triple-A baseball team announced Thursday.
The first telecast of the season is set for Tuesday, April 5, on WNDY when the Indians host the Omaha Storm Chasers in the season opener.
WNDY will carry 24 games and WISH will carry 11.
Howard Kellman, who has broadcast nearly 6,500 Indians games, is set to enter his 46th season as "Voice of the Indians." He will be joined in the booth by Andrew Kappes, Jack McMullen and Cheyne Reiter throughout the season.
Kappes has been part of the club's broadcast team since 2015 while Reiter filled in during the 2018 and 2021 seasons. McMullen will be new to Indians broadcasts after spending the 2021 season broadcasting Fort Wayne TinCaps games and also contributing to Ball State University women's basketball and football broadcasts.
Indians home games are also broadcast on WNDE-AM 1260.
Indians Broadcast Schedule on WISH-TV
Sunday, April 10 vs. Omaha
Sunday, April 24 vs. Columbus
Sunday, May 8 vs. Louisville
Sunday, May 22 vs. Toledo
Sunday, June 12 vs. Columbus
Sunday, June 26 vs. Memphis
Sunday, July 10 vs. Iowa
Sunday, July 24 vs. St. Paul
Sunday, Aug. 7 vs. Louisville
Sunday, Aug. 21 vs. Iowa
Sunday, Aug. 28 vs. Rochester
Indians Broadcast Schedule on MyINDY-TV 23
Tuesday, April 5 vs. Omaha
Friday, April 8-Saturday, April 9 vs. Omaha
Wednesday, April 20 vs. Columbus
Friday, April 22-Saturday, April 23 vs. Columbus
Friday, May 6-Saturday, May 7 vs. Louisville
Friday, May 20 vs. Toledo
Friday, June 10 vs. Columbus
Thursday, June 23-Saturday, June 25 vs. Memphis
Thursday, July 7-Friday, July 8 vs. Iowa
Friday, July 22 vs. St. Paul
Thursday, Aug. 4-Friday, Aug. 5 vs. Louisville
Thursday, Aug. 18 vs. Iowa
Saturday, Aug. 20 vs. Iowa
Thursday, Aug. 25 vs. Rochester
Thursday, Sept. 15 vs. Toledo
Saturday, Sept. 17-Sunday, Sept. 18 vs. Toledo
Please enable JavaScript to view this content.