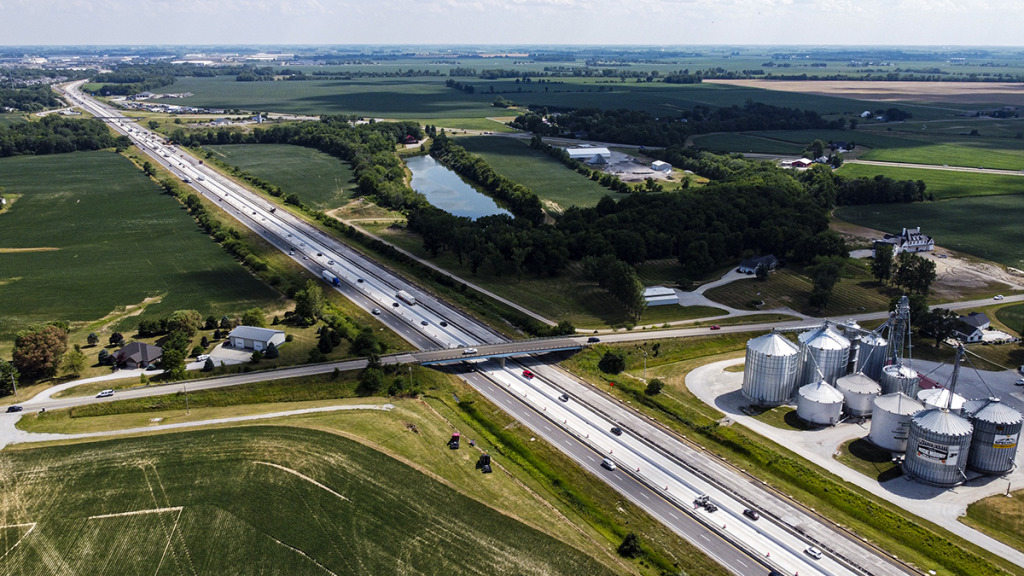 The state's transportation agency has released preliminary options for a new Interstate 65 interchange that would serve a planned innovation and research district in central Boone County.
The Indiana Department of Transportation released a study that includes five possible locations for the interchange northwest of Lebanon near the planned site of the LEAP Lebanon Innovation and Research District.
The project is necessary because there is not currently an interchange near the north side of the city.
Currently, interstate traffic must use the State Road 32 and State Road 47 interchanges to reach areas east and west of the interstate near the U.S. 52 interchange, along with less direct routes through residential areas and in downtown Lebanon, according to INDOT.
One option INDOT is considering is to reconstruct the existing I-65/U.S. 52 interchange. The state might also choose to build a new interchange off I-65 at County Road 300 North or CR 375 North.
Two other potential locations are slightly north of CR 300 North, with one route jogging farther north to avoid a residential community along Witt Road.
INDOT anticipates having a final interchange design in fall 2023, with land acquisition beginning soon after. Construction is scheduled to begin in the spring of 2025.
Financial details have not yet been made public, but the project is expected to be paid for by the Federal Highway Administration. Indianapolis-based American Structurepoint Inc. and Zionsville-based Weintraut & Associates are handling the project's environmental due diligence.
A public meeting to discuss plans for the interchange is scheduled to take place at 7 p.m. Thursday at Lebanon High School.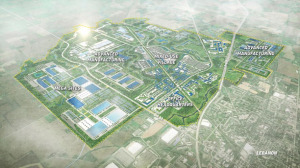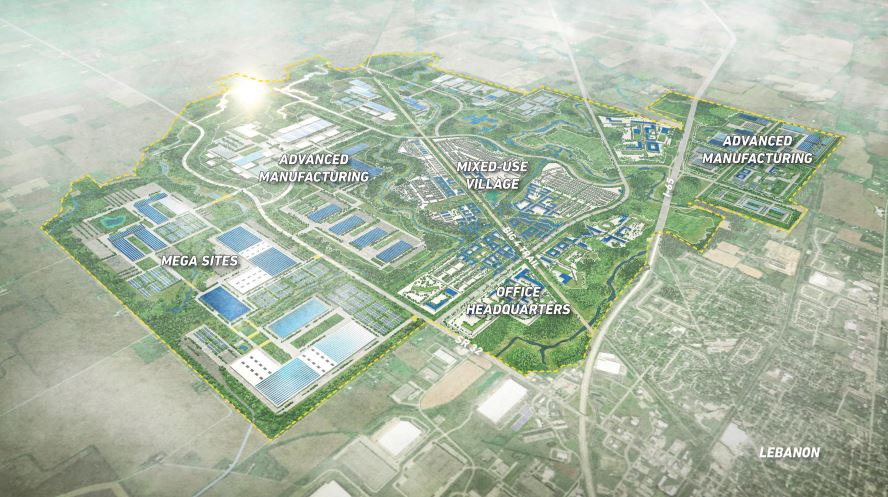 Preparation for a new interchange coincides with the state's moves to advance the LEAP Lebanon Innovation and Research District, a project spearheaded by the Indiana Economic Development Corp.
Plans call for LEAP to occupy upwards of 11,000 acres northwest of Lebanon.
The city in July annexed 1,396 acres for LEAP, which includes about 600 acres east of Interstate 65 where Eli Lilly and Co. plans to spend $2.1 billion to construct two manufacturing sites.
And on Monday, the Lebanon City Council voted 5-1 to approve the annexation of 5,225 acres of land west of I-65.
INDOT in June notified local and state officials—as well as a handful of outside organizations—that it is proceeding with improvements to the I-65 corridor
Even before the LEAP project, there were discussions about adding an interchange north of Lebanon, with INDOT considering either CR 300 North or CR 450 North. In its notification letter, the agency said the project is being driven by the innovation district and continued growth in Boone County.
Lebanon Mayor Matt Gentry and many county officials have generally supported adding an interchange at CR 300 North.
An interchange project can take as few as three years and as long as 10 years, from the time it's conceived to the time it opens.
A new interchange is just one of a handful of infrastructure-related projects state officials are considering as they plan for the LEAP district.
The state is also currently exploring the feasibility of transporting up to 100 million gallons of water a day through a 35-mile pipeline to carry water from the Wabash aquifer in Lafayette.
The Lebanon City Council in October also approved a memorandum of understanding between Lebanon Utilities and the Indiana Economic Development Corp. to pre-allocate 864,000 gallons per day of water and 864,000 gallons per day of wastewater for Lilly once construction is complete.
Please enable JavaScript to view this content.