In the first months Victoria Thomas was pregnant with her first child, she could hardly keep food down—and that was a problem at work.
That was seven years ago, and Thomas had been working in a job doing collections for about six months. But the vomiting made it almost impossible to answer phones or do the paperwork her job required.
"When I would go to work, I couldn't really do anything," Thomas said. "I wasn't really productive."
She lost that job. But her employer—whom she did not identify—told her if she returned after she had the baby, her job would be waiting for her.
In the meantime, without an income, the soon-to-be mom lost her car and had to rely on public transportation and rides from family and friends to get to and from doctor appointments.
Then, after she had her daughter in October 2014, the company did not rehire her.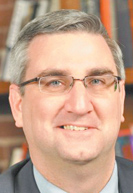 "I was one of the top people working there," Thomas said. "I just feel like there was really no reason for them not to rehire me."
Thomas might have benefited from workplace protections for pregnant women that are in place in some 30 states, although she acknowledges her situation was quite severe. The rules vary, but many states require companies to offer more breaks or modify schedules and tasks for pregnant women—if they need them.
Lawmakers in Indiana, however, have declined to put such rules in place.
Gov. Eric Holcomb and a group of lawmakers and family advocates are pushing this year to change that. Holcomb has put the issue on his agenda, even mentioning it in his State of the State address this month.
It's not clear how many women a pregnancy-accommodations law could impact in Indiana.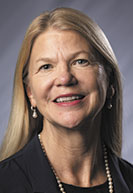 Women made up 47% of Indiana's labor force, as of 2019. But some pregnant women and new moms struggle to stay in the workforce. Others stay in jobs that involve strenuous work that could cause complications for their pregnancies, out of fear of losing their income.
State Rep. Sharon Negele, R-Attica, said it's hard to know exactly how many women make those tough choices. "But common sense tells us it's occurring," she said.
Negele is one of several Indiana lawmakers who have introduced pregnancy-accommodations legislation.
"A healthy family is when there's an income for that family," Negele said. "Keeping someone employed is key for the stability of a family."
She said she also wants to make sure more pregnant women stay healthy. Advocates for the legislation say it could help improve the state's infant mortality rate, which has been among the highest in the nation for years.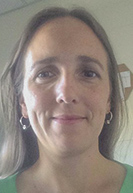 Recently, that rate has improved slightly, falling from 6.8 deaths per 1,000 live births in 2018 to 6.5 per 1,000 live births in 2019.
"We're thinking about this measure as a way to keep pregnant women safe and on the job," said Erin Macey, senior policy analyst for the Indiana Institute for Working Families, which is advocating for pregnancy-accommodations legislation.
Holcomb initially urged lawmakers to pass such a law last year, but the GOP-controlled Indiana General Assembly backed off the measure after business groups opposed it.
Opposition might not be as strong this year, though. The Indiana Chamber of Commerce, which opposed last year's bill, has not taken a position so far this session.
"We're trying to keep an open mind about this," said Indiana Chamber of Commerce President Kevin Brinegar.
The Indy Chamber supports the measure. "We think it's sound public policy," said Mark Fisher, the Indy Chamber's chief policy officer. "I think many companies are always looking for ways to reduce turnover, to increase employee retention, to make it more hospitable for employees."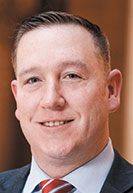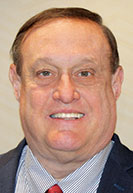 But the future of the legislation is still uncertain. None of the pregnancy-accommodations bills introduced this session had been scheduled for a hearing, as of Jan. 26. The deadline for a committee to consider a bill in its originating chamber is Feb. 16 in the House and Feb. 18 in the Senate.
Setting the standard
House Bill 1358, authored by Negele, would require businesses with 15 or more employees to provide certain "reasonable accommodations" to pregnant employees, such as longer breaks, a modified work schedule and unpaid time off after childbirth, unless the employer can prove an undue hardship.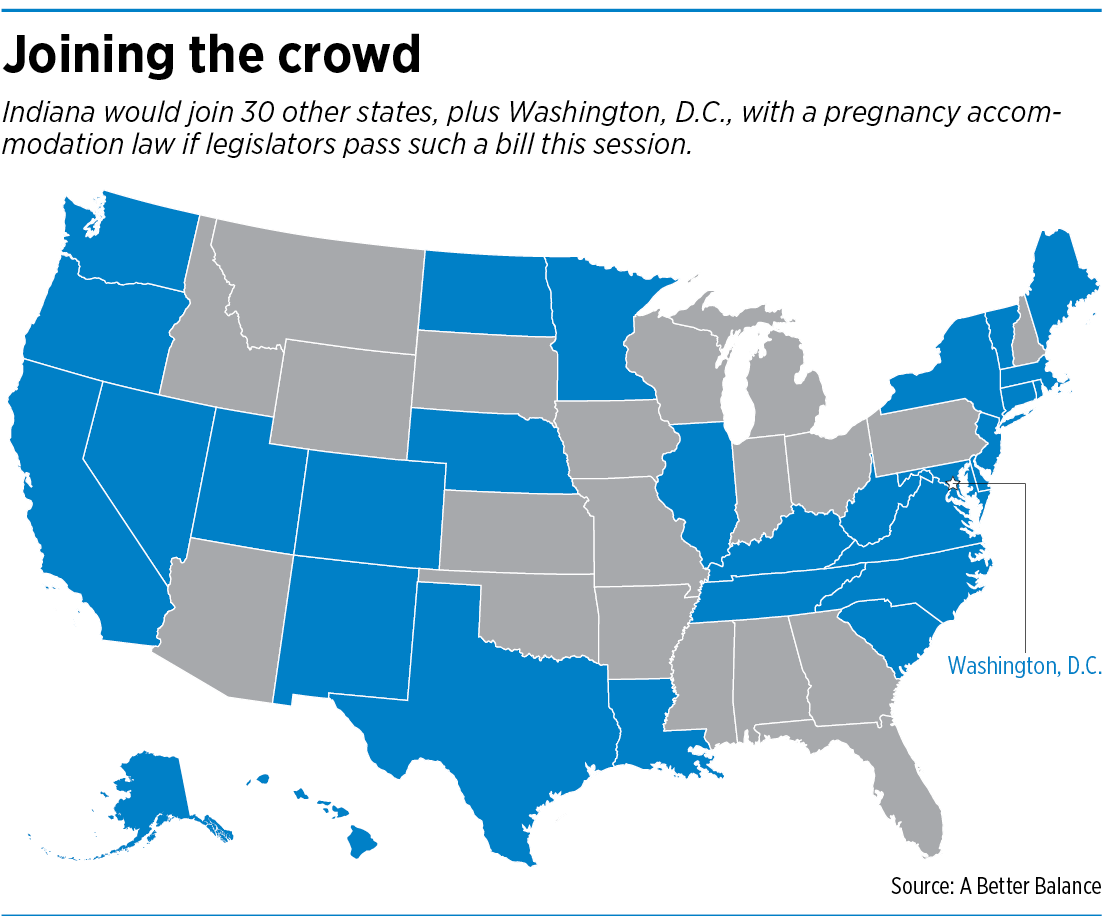 Negele, who owns Wolf's Chocolates in Attica, said the accommodations listed in the bill are not onerous, and she has been able to make these kinds of adjustments for her pregnant employees in the past.
"I think it gives tremendous flexibility," she said. "It's really a softer reminder of, 'Hey, this is what you could do to accommodate this employee to work through the pregnancy.'"
Also under the bill, businesses would not be allowed to take adverse action against employees who requested or use any of the accommodations.
The legislation would apply to full-time employees. Religious not-for-profits, institutions and schools, plus exclusively social clubs or associations not organized as for-profit, would be exempt.
The legislation also includes a list of examples of what employers would not be required to do, such as hiring new employees the employer would not have otherwise hired and creating a new position for the employee.
Senate Bill 246, authored by Republican Sen. Ron Alting of Lafayette, contains the same provisions.

Brinegar said some companies have concerns that the bills list specific accommodations. He said specific adjustments that can be made for pregnant workers can vary by industry. For example, what a retailer could do to accommodate a pregnant employee could be quite different from what a manufacturer may be able to do.
But Brinegar said "overwhelmingly, businesses are providing accommodations."
"It's pretty much become a standard," he said.
Macey, from the Institute for Working Families, said many employers are already required to provide some accommodations for pregnant workers under several federal laws, such as the Americans with Disabilities Act, but a state law could clarify what exactly is expected.
"It just gets really messy," she said. "I think that's why these laws have passed overwhelmingly in other states."
Plus, she said, most accommodations would be low- or no-cost.
Thomas said she's not sure whether an accommodation such as longer breaks would have helped her stay on the job, because her sickness lasted all day, but she's pleased to see lawmakers considering a proposal that could help other pregnant workers.
"I definitely think it's good they're moving forward with this," she said. "It's definitely something that's needed."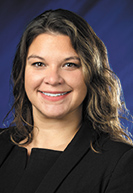 Other options
Democratic Rep. Maureen Bauer of South Bend has also filed a pregnancy-accommodations bill that is similar to the Republican versions, but her bill would require the Indiana Civil Rights Commission to investigate and attempt to resolve related complaints.
The bills filed by Negele and Alting delegate that task to the Indiana Department of Labor, which is the option business leaders prefer.
Bauer said she's open to discussing which agency is best suited for the responsibility. But she doesn't like the provision in SB 246 and HB 1358 that exempts religious not-for-profits, institutions and schools.
"I think it's important that we make sure that everyone's included," Bauer said.
She has heard "lots of stories," she said, from women who were told not to come back to work after their employer found out they were pregnant.
"We're making a woman choose between her health and earning a living," Bauer said. "It's just not right."
Another piece of legislation, HB 1309, authored by Republican Rep. Karen Engleman of Georgetown, would not require businesses to make accommodations but would allow employees to request accommodations from their employer.
Macey said that bill would "create more problems than it solves."
"It is going to create a lot of confusion," she said. "Employers do have obligations in a lot of circumstances."
And Bauer said, "I don't think that really changes where we are currently."
But Brinegar said Engleman's bill is the one the Indiana Chamber would be most likely to endorse.
Engleman, through a spokesperson, did not respond to an interview request before IBJ's deadline.
Negele is a co-author of Engleman's bill, but said she'd prefer to see her bill move forward. Still, she said, Engleman's bill could be "a place to start."
"Sometimes, as you know, the Legislature has to take baby steps to get somewhere," Negele said.•
Please enable JavaScript to view this content.