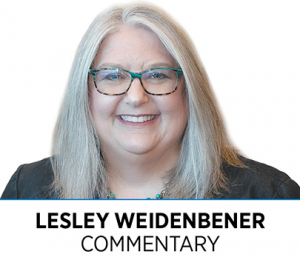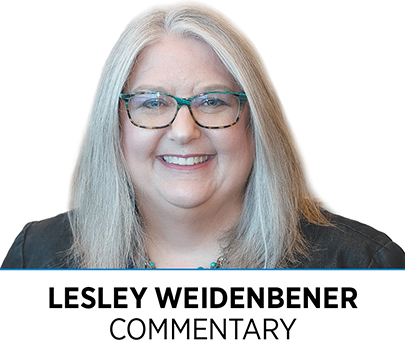 I hope you all noticed that last week's issue looked a little different from a normal week and read differently also.
From the cover we hoped would evoke an Old Farmer's Almanac style to the stories focused on innovation and technology in farming and food, this year's Innovation Issue was meant to spotlight how one of Indiana's leading industries—what's now called agbiosciences—is changing.
And this week, I'd like to spotlight just a few of the people in the IBJ newsroom who made the issue happen.
Pulling off an issue that is such a departure from a typical week is never easy. Pages that are typically filled with somewhat routine columns, opinion and features are replaced with stories, graphics and illustrations that are more intensive to develop, illustrate and design.
So the planning starts much earlier than for a normal issue. In fact, if my memory is right (which is questionable), we had our first newsroom discussion about the Innovation Issue in February.
At that time, we were brainstorming themes. And even though it would be our ninth Innovation Issue, it's always like starting from scratch.
IBJ published its first Innovation Issue in 2015, a few months before I arrived. Since 2017, the issues have had one or more themes. Some of the past issues have focused on artificial intelligence, the internet of things, design thinking, blockchain and energy.
This year, we talked through several ideas—including whether to revisit artificial intelligence, which is obviously one of the most important stories in the news these days. But some conversations I'd had in the days leading up to our meeting led me to pitch food, farm and health as an idea. We batted it around a bit, discarded it and then a couple of meetings later came back to it, though the focus turned out to be more food and farm than health.
Pulling off the issue meant reporters had to dig into some areas they knew little about. Susan Orr tackled the state of the agbiosciences industry in Indiana, including how the work, technology and innovation here stacks up to that in other states. Kudos to Susan for writing a story that provided a great opening for the issue and helped pull the other work together.
All of IBJ's reporters tackled interesting stories for the issue, but I especially enjoyed one written by Daniel Bradley about a human fertility specialist who became interested in how technology could help cows with assisted reproduction—and now that's where he spends a lot of his time.
I want to give a special shoutout to IBJ's design team, led by Audrey Pelsor.
Audrey developed the overall look of the issue and designed the cover, which married traditional farming images with illustrations of modern agbiosciences practices and perfectly set the tone for the issue.
And in case you missed it, please check out the beautiful farm illustration on pages 8A and 9A. IBJ designer Sarah Ellis drew a bucolic scene that incorporates the names of Indiana companies that are innovating in different areas of food production.
The best compliment I heard about Sarah's illustration was when another designer said she could "hear" the drones in the image because of the way Sarah drew them.
If you didn't see the Innovation Issue, go to ibj.com/innovation-issue-2023 to check it out. Subscribers can read all the stories—on the website or in the digital version of the printed publication. And you can even go back and read past Innovation Issues.
If you're not a subscriber, maybe the Innovation Issue will make you think about giving IBJ a try.•
__________
Weidenbener is editor of IBJ. Reach her at lweidenbener@ibj.com.
Please enable JavaScript to view this content.