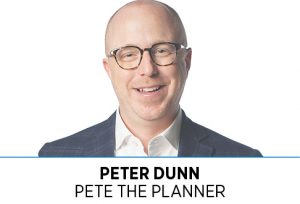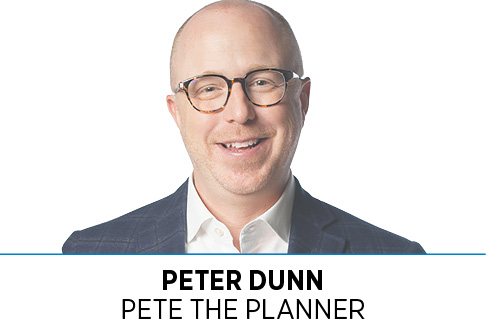 Dear Pete,
My husband and I have about seven years left before we retire. Our financial life has not been too difficult over the course of our 35-year marriage; however, it seems to be getting slightly more challenging. We moved into a new home last year, we are spending more on travel and entertainment, and our savings account isn't growing. I'm getting worried about our ability to sustain our current lifestyle, but my husband says he's "having too much fun to worry." Is it possible for a retirement to fail?
—Laura, Lawrence
I was thinking about this very concept about a week ago: Is it possible to knowingly set yourself up for a retirement lifestyle you can't maintain? Well, of course it is. The question for you, Laura, is whether you and your husband are on this path.
It's entirely possible that you're perfectly stable, and the lifestyle increase you've experienced over the last couple of years is simply foreign to you. That isn't that unusual, either. You mentioned you've had a rather smooth financial life for 30-plus years, and it's possible the new home and more relaxed spending are out of your comfort zone. Maybe your savings is at the optimal level, and you're simply enjoying the fruits of your labor.
You've been married for nearly four decades; I'm sure this isn't the first time you and your partner have different perspectives on a set of facts.
Yet "having too much fun to worry about it" keeps running through my head. That's typically not a phrase I hear from a person on the verge of a successful retirement. Don't get me wrong; I love having too much fun to worry about life, but that's a rough position when it comes to resources and numbers.
There's a rather simple way to determine whether you'll be able maintain your current lifestyle in retirement: Calculate your projected retirement income and then see if your lifestyle fits into it. Will your retirement income be higher or lower than your current take-home income? And given that you're not actively growing your (bank?) savings, comparing your income now and later will give you a reasonably accurate picture of your future.
Most people I encounter have a lower retirement income than they did work income. If you or your husband doesn't have a pension, then it's likely your retirement income will be lower than your current income. Pop onto ssa.gov to determine how much you'll both receive in the form of Social Security retirement income. As you likely know, it's vitally important to make the right decision as to when to start taking those payments. You can take them as soon as age 62, but your benefit is reduced by 25% at that age. The longer you wait (up to age 70), the bigger your monthly payment will be.
The most difficult part of this exercise involves your retirement nest egg. I highly recommend involving your financial planner at this point, if you have one. She will project your investment balance at retirement by taking your current balance and adding in any future contributions you're committed to making. Then she'll subject the balance and additions to a projected rate of return that is consistent with your investment strategy. Once you tell her the month you'd like to start making withdrawals, she'll determine how much you can safely take without running the risk of running out of money later in retirement.
At this point, you'll begin to know whether your current lifestyle is sustainable. If it's not, you'll have some choices, and even better, you'll have some time to make some changes. You can delay your retirement so you'll have more money in your retirement accounts. You can withdraw a larger portion of your nest egg and increase the chance you'll run out of money later, or you can start to dial in your lifestyle in a more purposeful way over the next couple of years.
It sounds like you've increased your lifestyle over the last couple of years, and while it might have been intentional, it doesn't necessarily sound as though it was part of your financial plan. With only seven years to go, you should be meeting with your financial adviser at least once per year. Give her a call today.•
__________
Dunn is CEO of Your Money Line powered by Pete the Planner, an employee-benefit organization focused on solving employees' financial challenges. Email your financial questions to askpete@petetheplanner.com.
Please enable JavaScript to view this content.