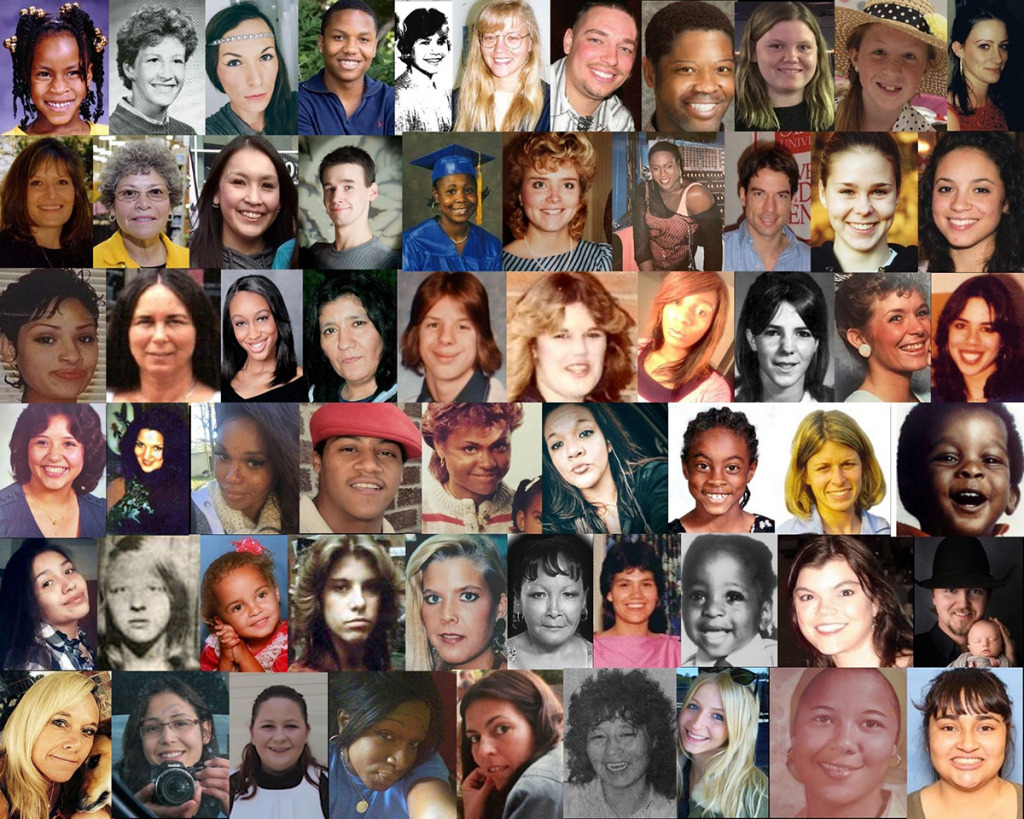 Cold cases and true crime mysteries have long fascinated the American public, with thousands of books, television shows and movies dedicated to serial killers, murders and missing persons.
Capitalizing on that interest, three Indianapolis tech veterans have joined forces to launch a company, Uncovered.com, focused on cracking unsolved missing persons and murder cases.
Co-founders Ashlee Fujawa, Anna Eaglin and Jim Brown are using big data, artificial intelligence and machine learning to pull together cold case data in a way they say has never been done.
The startup is pulling that data from a number of city, county, state and national sources nationwide and visually displaying case information on the company's interactive web site.
Uncovered plans to sell memberships—ranging from $11 to $41 a month—and allow members to offer tips and input into unsolved cases, creating a platform that allows members to form teams to look into cases. The company has 100 beta members and another 100 on a waiting list to become members, Fujawa said.
Non-members can access Uncovered's web site and database and interact with it, including offering tips and other information. Members are offered advanced functionality.
"Interest in what we're doing with Uncovered has been tremendous from the start," Fujawa said.
There are currently more than 200,000 unsolved murder or missing persons cases in the United States that are considered "cold cases," with 5,000 more added each year, according to the Investigative Sciences Journal.
Uncovered doesn't seek to replace law enforcement but is available as a resource, company officials said. "We are building this for the community, and we know law enforcement agencies are interested in this," Fujawa told IBJ.
The three co-founders started working on Uncovered 18 months ago. On Tuesday, they launched a crowd-funding initiative with the goal of raising $125,000. To date, the company has been totally bootstrapped by the three founders, who have invested a combined total of $115,000.
In addition to the three founders, who are working on the company full-time, Uncovered also has several part-time employees in Ohio, Tennessee and Colorado.
Uncovered.com is set up as a certified B Corp., which means it balances profit and purpose and is legally required to consider the impact of its decisions on its workers, customers, suppliers, community and the environment.
Fujawa, Eaglin and Brown have a shared interest in unsolved crimes and a desire to do more than just watch shows and read articles about it.
"We believe families deserve answers, victims deserve a voice, and no one should be a statistic," Fujawa said.
Eaglin, whose cousin is a missing person, headed up the web site development, but all three founders have a tech background and skills.
Brown, who is the company's CEO, is an active entrepreneur with investment and leadership roles in several local tech companies, including Boardable, Malamo, Woven and SalesTuners.
Eaglin and Fujawa attended Indiana University together and bonded over their shared love of the true crimes genre.
Brown and Eaglin discovered their mutual interest when they worked together at Indianapolis-based digital product agency Innovatemap.
Brown and Fujawa worked together at TechPoint, the state's largest tech advocacy group and accelerator.
"We've brought our disparate skill sets together on a passion project that we believe will truly make a positive difference in these too-long-unsolved cases," Brown said. "Without any promotion, more than 800 people have found our resource and are already contributing to the database. We're very optimistic about continued growth and interest."
Uncovered plans to not only use its funding to grow the company but also put the spotlight on unsolved crimes using a number of media platforms, including billboards and paying attorney fees necessary to further investigations.
For Eaglin, the initiative is personal.
"When my cousin went missing, I felt helpless and that I couldn't contribute anything meaningful in the search," she said. "Building Uncovered lets me put something good into the world that has the potential to make a significant impact in a way that I couldn't before."
For Fujawa, it's just as real.
"Every year, more than 5,000 killers get away with murder," Fujawa said. "Often, indigenous women and members of the LGBTQ and Black community are disproportionately affected by murder and abduction but get little of the national attention that can be key to justice."
Please enable JavaScript to view this content.