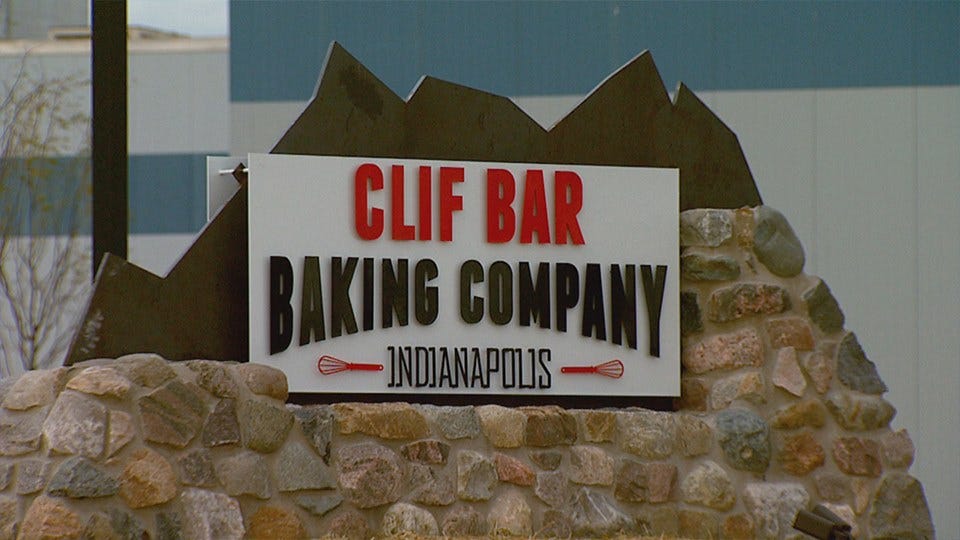 Mondelez International Inc. said it agreed to buy organic energy-bar maker Clif Bar & Co. as part of its plan to boost its snacks segment.
The Chicago-based maker of Oreos and Cadbury chocolates will buy Clif for $2.9 billion, it said in a statement Monday. Further payments may be possible, contingent on events that weren't specified—a clause known as an additional contingent earn out consideration, the statement showed.
Emeryville, California-based Clif Bar operates a major commercial bakery in Indianapolis that employs more than 400 workers. The plant at 7575 Georgetown Road received a $10 million expansion in 2019.
The purchase—which Mondelez said would be "top-line accretive in year two"—will see Clif keep operating from its headquarters in Emeryville, the company said. Manufacturing facilities in Indianapolis and Twin Falls, Idaho, will also continue, it said.
The acquisition of Clif—whose brands include the Luna protein-bar—expands Mondelez's global snack-bar business that includes Perfect Snacks in the United States and Grenade in the United Kingdom, it said.
Clif has operated for almost 30 years and is family- and employee-owned.
Mondelez rode the pandemic snacking boom to boost online sales of cookies and candy, and in November said the retail trend will continue to grow even after mobility restrictions had been lifted as people became accustomed to using their digital devices to shop for food.
Please enable JavaScript to view this content.