Less than two weeks after launching its 14th portfolio company, Indianapolis-based venture studio High Alpha is rolling out No. 15.
High Alpha on Tuesday announced the startup of Relay, which makes software designed to help citizens connect more easily with police departments for non-emergency calls.
After just a few months of operating in stealth mode, Relay already has more than 5,000 registered citizen users and several municipal clients.
Relay says its mobile app makes it easier for people to communicate with police, improves officer safety, reduces bias in policing, and empowers people with certain handicaps or language barriers to contact the police—for free.
Relay has already partnered with a number of agencies across the nation, company officials said. Locally, Relay has deals with Fishers, Avon and Fortville. Officials said new municipalities will be joining in the coming months.
At this time, company officials said pricing for municipalities is based on the size of the police department using the app.
The company, which is powered by 15 full-time employees (including local contractors), has not announced any public funding rounds to date, but company officials told IBJ they expect the company to expand nationally quickly, leading to a rapid expansion of the staff.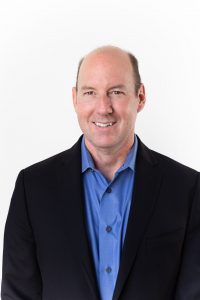 DJ Muller, who co-founded Relay, is the company's CEO. Muller founded WebLink International Inc., an Indianapolis-based maker of association management software, in 1996, and served as the company's CEO until 2017. After working as chief strategy officer for membership organization software company MemberClicks for 15 months, Muller joined High Alpha as CEO of pre-launch Relay in February.
Relay was originally inspired by a partnership between the city of Fishers and the Fishers Police Department to make reporting non-emergency information to police easier.
"The ability to share meaningful information between citizens and law enforcement with as little friction as possible is fundamental to our safety as a community," Kristian Andersen, partner at High Alpha, said in written comments. "Relay has an opportunity to completely change the conversation around safety and community engagement, creating space to build better relationships between citizens and the agencies that protect them."
It's been a busy few months for High Alpha. In November, the venture studio announced that its 13th company to launch, Greenville, South Carolina-based Base HQ Inc.—which markets a software-as-service platform that helps executive assistants with communications and management of day-to-day operations—raised $2.6 million in seed funding.
Earlier this month, High Alpha announced it was rolling out its 14th company, Docket, a meeting management software company, which has raised $1.5 million in seed funding.
High Alpha, founded by local tech entrepreneurs, partners with entrepreneurs to conceive, launch, and scale new businesses by providing expertise and securing funding. Its portfolio companies include Sigstr, Zylo, Lessonly and Doxly.
Please enable JavaScript to view this content.