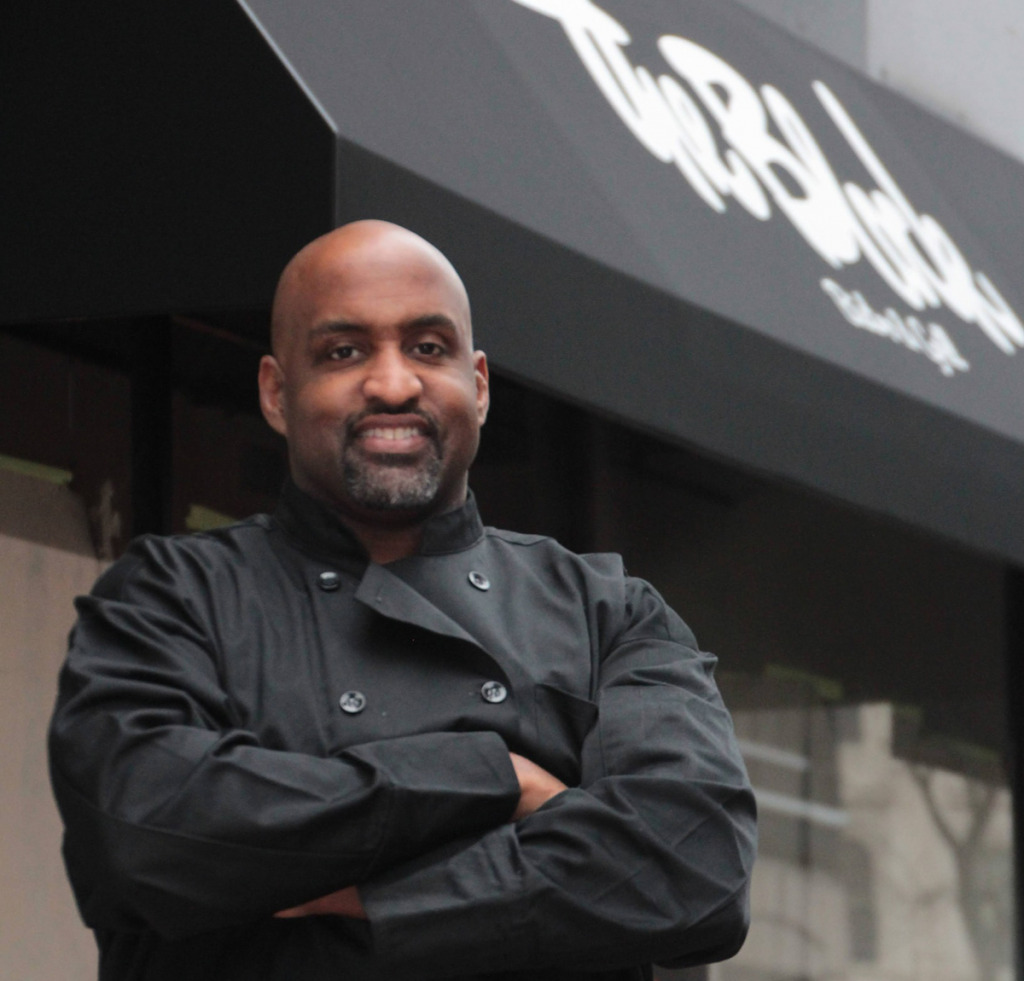 Local restaurateur Terry Anthony is hoping that his latest venture, The Block Bistro and Grill, can play a role in helping convince people to come back downtown again.
The restaurant, at 115 W. Market St. in downtown's historic Block Building, is set to open Sunday in an 1,800-square-foot spot formerly occupied by Mediterranean restaurant Ali Baba's Cafe.
Anthony says Block Bistro's menu "merges classic American cuisine with an urban twist." It features familiar dishes, including a burger and fries or a club sandwich with chips, starting at $12.99. Prices top out in the mid-$20s for ribeye steak and lamb chop dinners.
Anthony, who owns Block Bistro along with his wife, Tennille, said he wants the restaurant to be a place people can afford to frequent a couple of times per week, with an atmosphere that feels welcoming to people of all races, political persuasions and backgrounds.
"Everything ties back to how you feel. People who are feeling unrest or unappreciated don't want to come back out to a restaurant. People who are feeling unsafe don't want to come back out to a restaurant," Anthony said.
Anthony, who is Black, is a member of Downtown Indy Inc's recovery task force, with a goal of supporting Black- and minority-owned downtown businesses.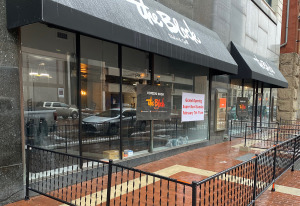 The Block will also offer a membership program designed to encourage repeat customers.
"It's something that's going to drive you back downtown," Anthony said of the membership concept.
A Block Club membership, at $30 per month, comes with two well drinks per month with a food purchase, plus 10% off all food purchases. A Block Club Plus membership costs $40 per month and includes two premium drinks per month with food purchase, plus 15% off food purchases.
Membership at both levels also includes access to a members-only room with private bar.
The Anthonys have experience running downtown restaurants.
They operated the Subway sandwich shop several blocks to the east, at the corner of Market and Delaware streets. Less than a year after completing a renovation and expansion at that location, the Anthonys were forced to close the store permanently last spring after the pandemic emptied downtown of customers.
But the pandemic, and the social unrest that damaged many downtown buildings last spring, also led the opening of The Block. The Ali Baba space sustained damage, Anthony said, and building owner The Landmark Group offered an attractive deal to convince the Anthonys to take over the space. "They're doing everything to make sure we're as successful as possible."
The Anthonys also own Stars sandwich shop at 443 N. Pennsylvania St. They acquired the long-standing eatery in 2018, changing the name from its original Star Sandwich Market name and moving it from its previous location on Delaware Street.
Hours at The Block Bistro and Grill are 11 a.m. to 10 p.m. Monday through Thursday; 11 a.m. to midnight Friday and Saturday; and 10 a.m. to 8 p.m. Sunday with a Sunday brunch.
Please enable JavaScript to view this content.