Phyllis Boyd, a former not-for-profit leader, will be Indianapolis' next Department of Parks and Recreation director, Mayor Joe Hogsett's administration announced Monday.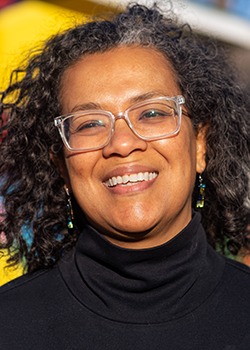 "Phyllis Boyd will be an excellent leader within our administration," Hogsett said in a media release. "With a number of major park improvements and facility upgrades slated for the coming years, I look forward to working with Phyllis to enhance public greenspaces throughout Indianapolis and tighten the bonds between Parks and our neighborhoods."
Boyd was previously executive director of youth-oriented organization Groundwork Indy, but she also has a background in landscape architecture and urban planning.
She recently worked with Indy Parks on design and community outreach plans for Riverside Parks' Adventure Park, as well as for previous park and trail projects, according to the news release.
Boyd will start her new role at Indy Parks on Nov. 15.
Indy Parks' previous director, Linda Broadfoot, left in August to become CEO of Second Helpings, a hunger relief not-for-profit. Angie Clark, chief financial officer of Indy Parks, was serving as interim director.
Please enable JavaScript to view this content.