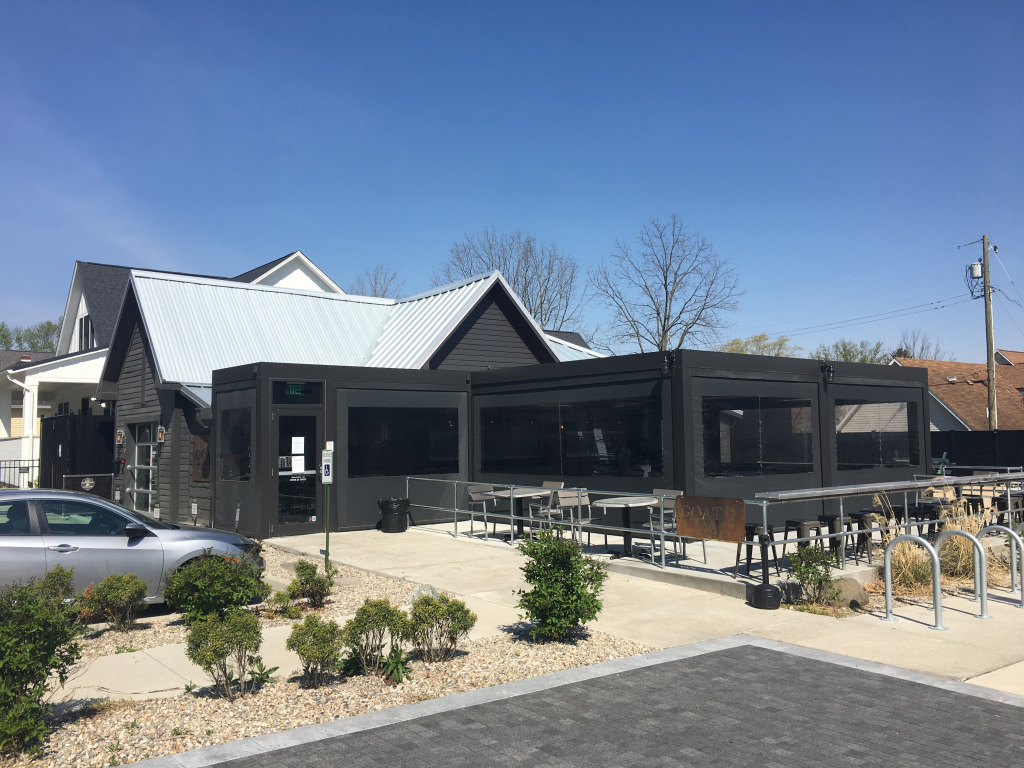 The owners of The GOAT restaurant and bar are asking a judge to reverse the Carmel Board of Zoning Appeals decision that effectively closed the restaurant by denying it a zoning variance.
The Carmel Board of Zoning Appeals voted in late April to deny The Greatest of All Taverns' request for zoning that would allow it to operate as a business on a residential property at 220 2nd St. SW.
The owners of The GOAT maintain in the petition that their request was consistent with the city's development goals for the Midtown area. They also point out that other bars and restaurants are allowed to operate within a close proximity of the tavern.
The denial of the variance "was arbitrary and capricious," the suit says.
"All we want is to operate our family's business under the same rules as everyone else in Midtown Plaza, including our neighboring restaurants and taverns," co-owner Kevin Paul said in a written statement. "Legal action is the last thing we prefer, but until this is resolved, our doors are closed and nearly 30 people are wondering how they will support themselves and their families."
The GOAT was the subject of neighbor complaints after opening last summer, including concerns about noise and public indecency. City officials then realized that The GOAT was operating outside of the special variance that previously allowed Bub's Cafe, which was not open at night, to operate on the same property.
The GOAT agreed in December to a set of mitigating commitments and received a temporary occupancy permit to continue operations as it sought a zoning variance that would permit the tavern.
When that process ended in denial on April 26, the restaurant was forced to close. The Carmel Board of Zoning Appeals voted against the variance request in a 4-1 vote.
"This is a whole mess. This should've never been allowed to happen. They never should have been allowed to open, and we're being asked to legitimize a bad situation," Alan Potasnik, the board's president, said at the meeting. "This is an area that is residential, and a use that is not."
On May 4, Paul filed the petition with the Hamilton County Superior Court for judicial review and to reverse the decision.
Paul pointed to other restaurants and bars in the neighborhood as evidence of The GOAT's appropriateness in the area, listing several establishments currently serving food and alcohol within a quarter-mile of The GOAT.
The lawsuit also claims that the commitments requested by the city encouraged the tavern's owners to spend over $1 million on renovations, fixtures and perishable inventory.
Kevin and Megan Paul, his wife, also own Blue Horseshoe, Brockway Public House and Danny Boy Beerworks in Carmel.
Part of the reason why neighbors encountered nuisance activities when The GOAT first opened, Kevin Paul said, is because he's never experienced so much customer traffic at any of his restaurants within a month of opening.
"Other establishments were reeling from the pandemic, but The GOAT was overwhelmed with patrons, and this was before we had fully operationalized," Paul said. "We did not anticipate the amount of patrons and honestly, we weren't prepared for it. Our Midtown neighbors expressed concerns, and we worked hard to address every single issue."
Please enable JavaScript to view this content.