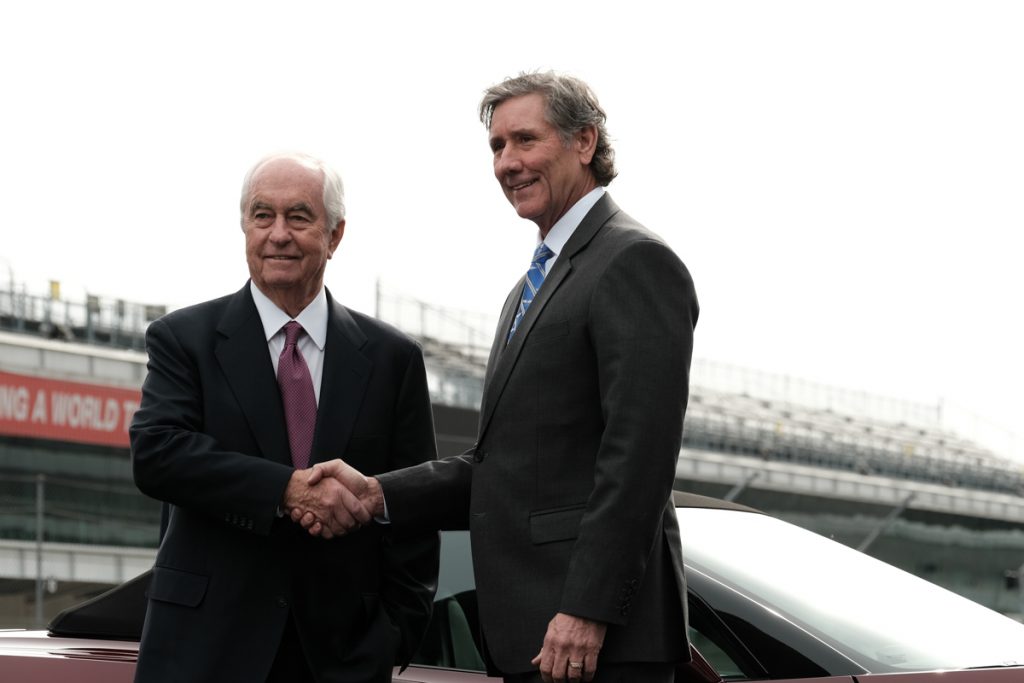 Roger Penske said Monday he has no intention of changing the management of Hulman & Co., the Indianapolis Motor Speedway and the IndyCar Series, but he is interested in growing operations, which could mean additional races at IMS.
"This business is not broken," Penske said during a news conference about Penske Corp.'s decision to buy Hulman & Co. and its racing operations. "We want to support them."
Penske, founder and chairman of Penske Corp., said changes could include bringing a 24-hour race to the track and bringing Formula One back to Indianapolis. IMS hosted a Formula One race from 2000-2007.
He said he'd also like to bring a third engine manufacturer to IndyCar—currently only Chevrolet and Honda make engines for the series—and maintain IMS's relationship with NASCAR.
But it appears Penske could be thinking even bigger.
"We look around this 1,000 acres," he said, "and think, 'Can this be the entertainment capital of the world in Indiana?'"
"We're going to invest capital," he said. "We want to grow this."
Hulman & Co. Chairman Tony George—the grandson of Anton "Tony" Hulman Jr., who bought the then-dilapidated track in 1945—said he approached Penske at the last IndyCar race of the 2019 season about acquiring the company. The Firestone Grand Prix of Monterey took place on Sept. 22.
The acquisition will not include Clabber Girl Corp., a longtime holding of Hulman & Co. until it was sold in May for $80 million. George said Hulman & Co. began exploring the possibility of selling IMS and IndyCar after the Clabber Girl deal.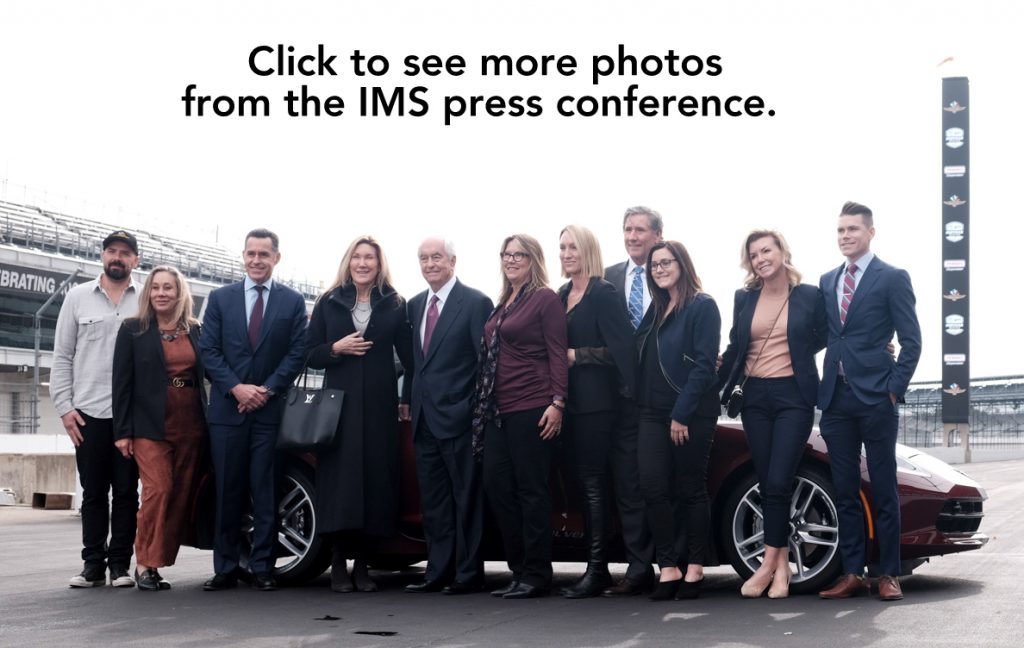 Penske Corp. subsidiary Penske Entertainment will own Hulman & Co. and the Speedway.
Penske said he plans to walk the facility on Tuesday and meet with the IMS management team to find out their top goals. He said a priority will be making the track even more fan-friendly.
Hulman & Co. CEO Mark Miles said Penske and IMS are a "hand-in-glove fit." And he said Penske's connections should help build sponsorships and maintain ties to corporate partners.
Miles said there were "a number of interested parties" for the acquisition of Hulman, or the possibility of serving as investment partners.
"Now we have access to the perfect steward to move these entities forward," he said.
Penske said he'll also sit down with IndyCar team owners to learn about their ideas for the track and the series. "This has got to be done as a team," he said.
But he would not commit to changes such as lights at IMS, which would allow night racing. He said he wants to be smart about investments.
Penske's love of the Speedway dates to 1951 when his father, Jay, scored a pair of tickets to the Indianapolis 500 from the metal fabrication company in Cleveland where he worked. He brought his 14-year-old car-loving son to the Speedway to see the event live after listening to it on radio for many years.
Penske was instantly hooked and has missed only six Indianapolis 500s since, five of which came when the IndyCar Series was formed by Tony George and split from CART. Penske teams remained in CART, and CART teams were not welcome at the 500.
Penske has mixed track ownership and team ownership before. The Detroit resident purchased Michigan International Speedway in 1973. He later owned California Speedway, as well, and currently runs the Detroit Grand Prix doubleheader IndyCar weekend.
Penske said he will "step down from strategist on the pit box" for IndyCar races following the acquisition.
Based in Mooresville, North Carolina, the Team Penske subsidiary of Penske Corp. made its debut in 1966 and has been heavily involved in nearly all major types of auto racing, including open-wheel, stock car, sports car and touring car competition. It has won the Indy 500 18 times and has more than 200 race victories overall, 260 poles and 15 national championships.
In 2019, all three Team Penske IndyCar Series drivers—Josef Newgarden, Simon Pagenaud and Will Power—won races. Pagenaud won this year's Indy 500, and Newgarden captured his second career series championship behind a series-leading four wins.
Jacob Blasdel, town manager of Speedway, said he viewed the acquisition as a positive development and that Penske would meet with town officials in coming weeks.
The Associated Press contributed to this report.
Please enable JavaScript to view this content.