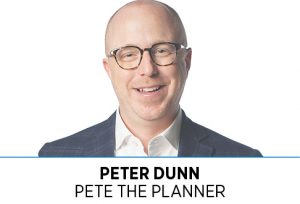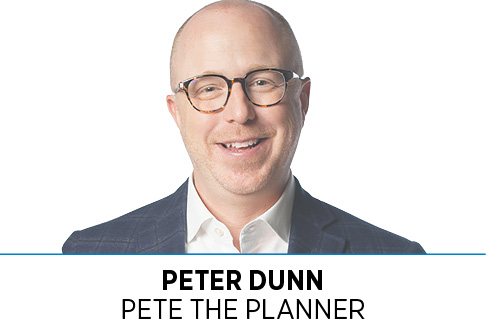 I'm still in disbelief that so many Americans needed their emergency funds at the same time.
Despite having preached the importance of emergency funds since the turn of the millennium, and despite reading several Michael Chrichton science thrillers, my brain never created the scenario in which the economy would get flipped-off like a light switch.
I never imagined commerce screeching to a halt, leaving millions of Americans paralyzed with fear and struggle.
It happened, and now many people are rebuilding, if not fully recovered. And at the risk of turning this column into some dark dystopian exercise, something occurred to me this past weekend and I feel forced to indulge the thought and explore its utility.
I was reading a book which made mention of the Global Seed Vault located on the Svalbard archipelago in Norway. Within its remote and secure walls, millions of seeds of basically every single crop on the planet sit safely, anticipating the day Earth itself will need to be replanted after some unimaginable disaster.
The whole concept both makes a ton of sense, and also seems incredibly far-fetched. It truly is the ultimate emergency plan.
Do our financial lives need one of those too? Our run-of-the-mill emergency plans seemed to have worked pretty well. Let's take a shot at building extreme financial emergency plans.
We all just saw what the execution of millions of emergency plans looks like, but what would a worst-case scenario backup plan look like? Because while 2020 was financially awful for millions of Americans, it wasn't exactly the worst-case scenario.
For what it's worth, I don't actually think the odds of needing to execute on this strategy are anything more than infinitesimal, but I found the process of creating the plan a reasonable practice in problem solving.
As I began to tape together my own version of a financial Global Seed Vault over the last few days, it became abundantly clear how primitive a plan has to be to truly survive a financial catastrophe. In fact, seeds themselves are primitive.
This column isn't about the inadequacy of cryptocurrency as a store of value, but it's laughable to think digitized currency would provide anything other than campfire stories, in the midst of a truly extreme global financial meltdown.
If we're talking about a true catastrophe, it's hard to assume the financial markets would be left untouched either. I don't think my 401k is the appropriate tool for the hypothetical catastrophic collapse of the global economy.
I'm not exactly a doomsday prepper, but roundabout the middle of March of 2020 I made a rather large cash withdrawal from my bank (which I've since redeposited), motivated by both fear and prudence.
Had there been a run on banks, I felt my early action would have provided a means to some end. Physical gold would have provided a more extreme version of cold hard cash, and that's why some people choose to securely hold physical gold at their homes.
Beyond having tangible currencies and possibly burying some spam, I quickly realized there's not a whole lot you or I could do in the face of a crisis the sort of magnitude which has me boating to Norway to replace my heirloom tomato crop.
Truth be told, there's a lot of financial emergencies which fall between a minor cash flow interruption and relying on physical gold as a means of currency, and that's where the lack of a plan is the most dangerous. It's precisely why our reaction to an event can become more catastrophic than the event itself.
So as much as I thought my attempt at a financial Global Seed Vault was a genius exercise, it became more powerful when I decided to troubleshoot more likely, slightly less catastrophic scenarios.
For instance, what is the emergency which triggers the partial or full early liquidation of a retirement account? At what point does securing a significant second source of income make sense? When does moving to a significantly less expensive home solve a major problem?
It's easy to dismiss all these courses of action, but theoretically they're all appropriate. It's our job to figure out exactly when. There's zero harm in this exercise, but there's tremendous risk in abstaining from it.
I've witnessed far too many people make these excruciating decisions on the fly. Inevitably the desperate nature of the decisions are exacerbated by the stress of the moment, and the seeming suddenness of the misfortune.
Being prepared for horribly unfortunate events simply requires a commitment to consider the unlikely and the uncomfortable, in a serious way.
So, do it.
What would trigger the need for significantly more income, significantly fewer expenses, and would move you to spend-down assets? Because if you don't ask the questions now, you're not gonna like the answers if you ever find yourself in an extreme bind.•
__________
Dunn is CEO of Your Money Line powered by Pete the Planner, an employee-benefit organization focused on solving employees' financial challenges. Email your financial questions to askpete@petetheplanner.com.
Please enable JavaScript to view this content.