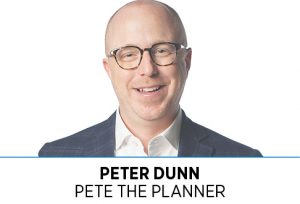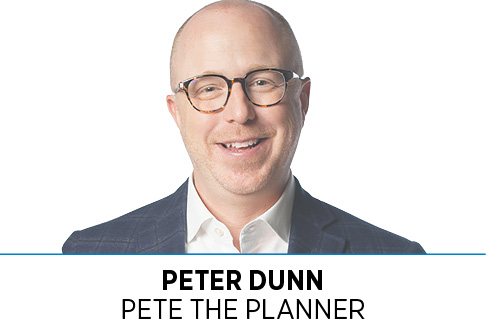 I've adopted a four-word mantra for 2023. I believe it to be the two-decade distillation of my work. Yet it goes well beyond our financial lives. It encourages me to be realistic and action-oriented. It requires me to be honest and vulnerable. But more than anything, it forces me to feel feelings I don't want to feel, then do something about them.
"Feels good, is good."
Draw a vertical line down a piece of paper, then draw an intersecting horizontal line through the middle. For 2023, my entire brain is dedicated to this drawing and what it can tell me about the true state of my financial health, mental health, physical health and career health. If you're so inclined, consider the implications for your health.
My obsession with this drawing came as part of the research I've undertaken in relation to Americans' finances, but I quickly realized how applicable this concept is to our physical health, mental health and career health as well.
You do need a couple of more pieces of information in order for my obsession to make sense. The vertical line is a measure of confidence from bottom to top (feels good), and the horizontal line is a measure of stability from left to right (is good). The goal, in my estimation, is to find yourself in the upper-right box (feels good, is good) for all four categories (financial, mental, physical, career). But, wow, is that difficult.
It's amazing how quickly you can find yourself highly confident with low stability. And while the term delusional is quite strong and negative, it certainly does apply in this scenario. Faking it until you make it has become an American mantra, but overconfidence is a dangerous state of being when it comes to any form of health. This is what I call "feels good, is bad."
You can find yourself despondent and resigned to doom if you get stuck in the low confidence/low stability box. At times it can feel as though you're staring at a blood pressure monitor, panicking, while your blood pressure continues to climb. This quadrant of the sketch can feel rife with crisis and despair. And in most cases, it requires serious, professional intervention in order to right the ship. This is "feels bad, is bad."
Sure, lacking confidence in a stable situation can seem charming (quite Midwestern), but unnecessary stress and anxiety are, well, unnecessary. Remember, the goal is stability and confidence, not one or the other. That being said, telling someone not to worry is as pointless and frustrating as a Michigan left. Welcome to the land of "feels bad, is good."
Ultimately, the goal is to achieve stability and support it with the correct degree of confidence. In other words—"feels good, is good."
It's difficult enough to achieve "feels good, is good" in one area of your health, never mind all four. Yes, I can fully comprehend and interpret the dynamics of financial health and physical health as it relates to this concept. Which is why my personal thoughts gravitate to the mental and career health implications of "feels good, is good."
What does it even mean to have confidence in your mental health? That question alone is jarring. Humanity has collectively ignored and marginalized mental health for centuries, so how do we actually develop confidence in our mental health? It's hard enough to find actual mental stability in the world in which we live; the confidence that does or doesn't follow seems somehow greedy.
The dynamics of the workplace in the last three years have most certainly brought the intersection of career confidence and stability into focus. Need proof? Quiet quitting, the Great Resignation and the battle to work from home are all manifestations of a confidence/stability crisis.
I realize I'm introducing a gigantic concept in a 700-word column, but my plan is to explore these ideas in this column throughout 2023. I'll do my best to propose thoughtful hypotheses and questions. All I ask of you is that you're willing to be honest with yourself.
As you will come to learn, it's not where you find yourself when you first measure these concepts that determines your success. It's how you recover from sudden changes in stability and confidence. So, if you're along for the ride, welcome to the year of "feels good, is good."•
__________
Dunn is CEO of Your Money Line powered by Pete the Planner, an employee-benefit organization focused on solving employees' financial challenges.
Please enable JavaScript to view this content.