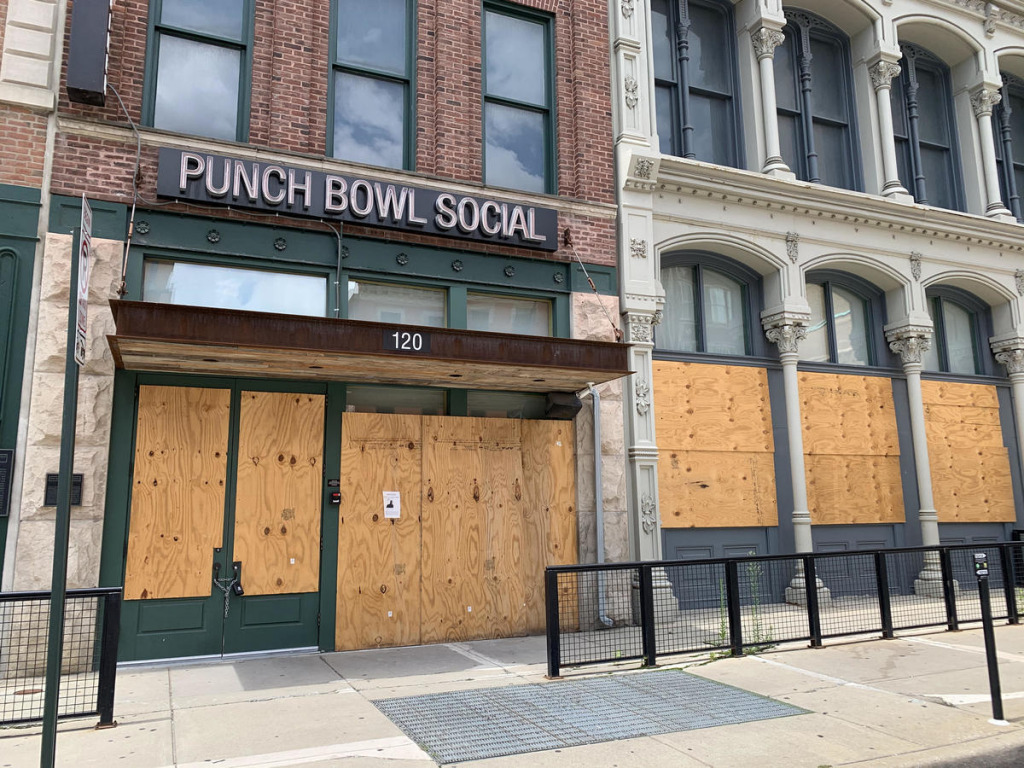 Punch Bowl Social's downtown Indianapolis location, which has been closed since the start of the pandemic, will reopen May 19, the company announced Monday.
The 23,000-square-foot restaurant-and-entertainment spot, at 120 S. Meridian St. in Circle Centre mall, includes eight bowling lanes, two bocce courts, three private karaoke rooms and three bars.
In March 2020, the company said it was closing the location temporarily, eliminating 91 jobs at the venue.
It has remained closed since then and has not offered curbside or delivery service.
The Denver-based company has faced serious financial struggles during the pandemic.
The company filed for Chapter 11 bankruptcy protection in December, and its debts at the time of filing included a $707,894 lease obligation to Circle Centre mall as well as $763,173 in lease obligations to The Domain, an Austin, Texas mall owned and operated by Indianapolis-based Simon Property Group.
As part of the bankruptcy, Punch Bowl Social was sold to its primary lender, Austin, Texas-based Crowd Out Capital.
Punch Bowl Social had 20 locations at the beginning of the pandemic, but has since closed several of them. The company's website currently lists a total of 15 locations, six of which are listed as currently open and nine of which are listed as "reopening soon."
Please enable JavaScript to view this content.