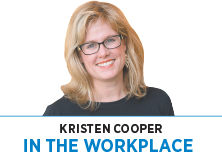 You have massive opportunity right now to start and grow a business if you assess market trends and respond accordingly. Customer needs and human behavior have changed because of COVID-19. We'll be dealing with this virus for a long time, so now is a good time to think about if and how you need to modify what you sell.
Several of the following local startups and small businesses took a hard look at the market, evaluated their staffs' skill set and created new pathways to keep current customers happy and retain new ones. Could you adopt one of their solutions in order to grow your business?
Offer a FREE trial period.
Software-as-a-service models often use the freemium model to get user traction. New customers get to test a limited version of the product for a short time—typically 30 to 90 days. Hopefully, after a positive experience, they convert to paying customers. Many types of business models can offer a free trial period.
Provide something that helps a business keep its customers.
The Startup Ladies invited a few private clubs around the country to become members for 90 days at no cost. Right now, country clubs can't provide their dining rooms, bars and events any space for events. These are central places where professional relationships are built and business deals are transacted.
By offering a free membership to private clubs, country club members have the opportunity to expand their network, meet new potential clients, participate in virtual educational programming, and most important, learn about opportunities to invest in women-led startups. Simultaneously, the private clubs might identify prospective members. Everyone wins.
Collaborate with another business to offer more.
FullStack helps small businesses with human resources, compliance, payroll, benefits, and finding and retaining talent. CLA assists companies with bookkeeping, CFO services, preparation of financial statements, tax compliance and strategy. They decided to create a unified playbook and sell their services together.
By offering their combined services as a package, they attract new clients into each other's orbits. On top of this, they reduced cost and friction for essential back-office activities for their clients.
Selfless.ly, an all-in-one corporate philanthropy software company, partnered with Serve Indiana and Hedges to create VirtualGiveback.org. They provide resources for not-for-profits, including a free volunteer management platform and free consultation and recruitment.
Selfless.ly opened its platform for free to organizations like the Young Professionals of Central Indiana, IndyHub and Women & Hi Tech. An unintended benefit for Selfless.ly happened when the new users asked their employers to start using the platform to manage their corporate philanthropy.
Create unique virtual experiences.
Since mid-March, Katy Mann, owner of Indy with Kids, has produced about 40 virtual play dates and field trips for children. The company works with local, family-friendly businesses and organizations to create activities kids can do from home with a play-date leader.
Indy Eleven soccer players coached soccer moves, Indianapolis Colts cheerleaders taught kids to cheer, artists led craft classes, a llama farmer showed viewers how to feed farm animals, and a cooking school led a cooking class. Indy with Kids' pivot attracted a new sponsor, and The Children's Museum of Indianapolis hired Mann to develop new digital content.
Christine McDonnell, CEO of Codelicious, adapted the firm's in-person curriculum to a teach-from-home model. Now, teachers can learn how to teach code from their home offices. Diana Morris, owner and creator of the My Financial Zen app, launched webinars for small businesses to offer their employees help in navigating these turbulent financial times.
Add a new service.
SnapShyft co-founders Stephanie Corliss and Thor Wood typically supply on-demand staff in the hospitality and event sector. In March, they expanded their reach to include food manufacturing, packaging and grocery operations in order to rapidly mobilize the 36,000 hospitality and food-service professionals on the platform.
These essential workers are well versed in proper sanitation and sterilization procedures and best practices to reduce the potential spread of COVID-19. Corliss and Wood ultimately wanted to ensure that the food-supply chain remained intact and continued to meet demand while enabling capable people to generate income.
Cindy Dunston-Quirk offered her clients the opportunity to white-label Scout and Zoe's dog treats and had a banner month in April. DNK Presents owners Danielle Wolter Nolan and Kate Nolan were used to trekking the outdoors and shredding bike paths with groups. They pivoted and built an online guide to outdoor wellness that includes hiking activities, yoga classes, breathing exercises, meditations, journaling prompts and an online community to connect with while you go through the course from home.
This is no time to be stagnant. Survey customers, bounce revenue-generation ideas off experts, and look for ways to grow.•
__________
Cooper is The Startup Ladies' founder and CEO.
Please enable JavaScript to view this content.