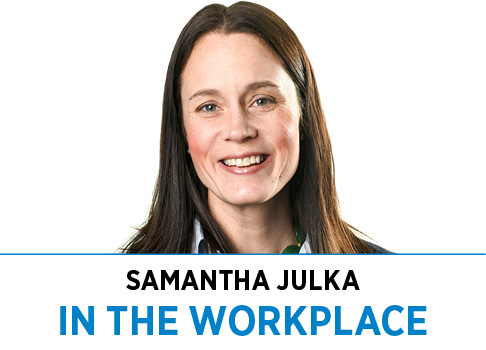 Can we go back?
They say you can never go home again, or is it that you can never go to the office again?
Think back to your late teens or early 20s, when you moved out of your parents' house to go to college or begin living on your own somewhere. Now try to remember how you felt the first time you returned to your childhood house and visited your old bedroom.
Suddenly, that room seemed very strange, and you couldn't believe you had spent the last few decades living in a space that was now so oddly inappropriate for your life. I remember it felt like a time warp; all my high school memorabilia was still present, and I hadn't thought of those things in a year, even though they once were so important to me. The space also oozed with memories of rules and protocols of my childhood—for example, a curfew that no longer existed.
As many of us venture back into the office, we are struck with a parallel feeling. In an extreme example, I recently visited an office where the workforce had not yet returned. As I walked around, I noticed desk calendars turned to March 13, 2020. Imagine how odd it will feel for those workers when they return to those desks.
But should they ever return to those desks? I'm not generally one to proclaim a solid binary absolute, but I believe the answer is NO! It's not appropriate for people to return to a workspace that hasn't changed since March 2020. When we know so much around us has changed regarding how people are working today, it is completely tone deaf of leaders to expect their workforce to re-enter a space in which nothing has changed physically.
Through our current research, we know that, if nothing changes with the physical workspace at the office to address new ways of working, the workforce will turn right around and head back home.
To avoid a disgruntled workforce that reminds you of your 19-year-old self, we think leaders might consider these three tips when their people return to the office:
◗ Have a spot where people can take and make quality video calls. Check it for audible privacy; you don't want an echo chamber!
◗ Refresh your break room. People will want to reconnect, and they can't do that in a dingy, dark, cramped, back-corner breakroom.
◗ Throw those 2020 calendars away! But seriously, clear the space of things that will remind people of our collective trauma and let them make a fresh start.
Wishing you luck as you move into the future of work!•
__________
Julka is founder of Indianapolis-based DORIS Research, which uses design thinking to organize workspaces.
Please enable JavaScript to view this content.